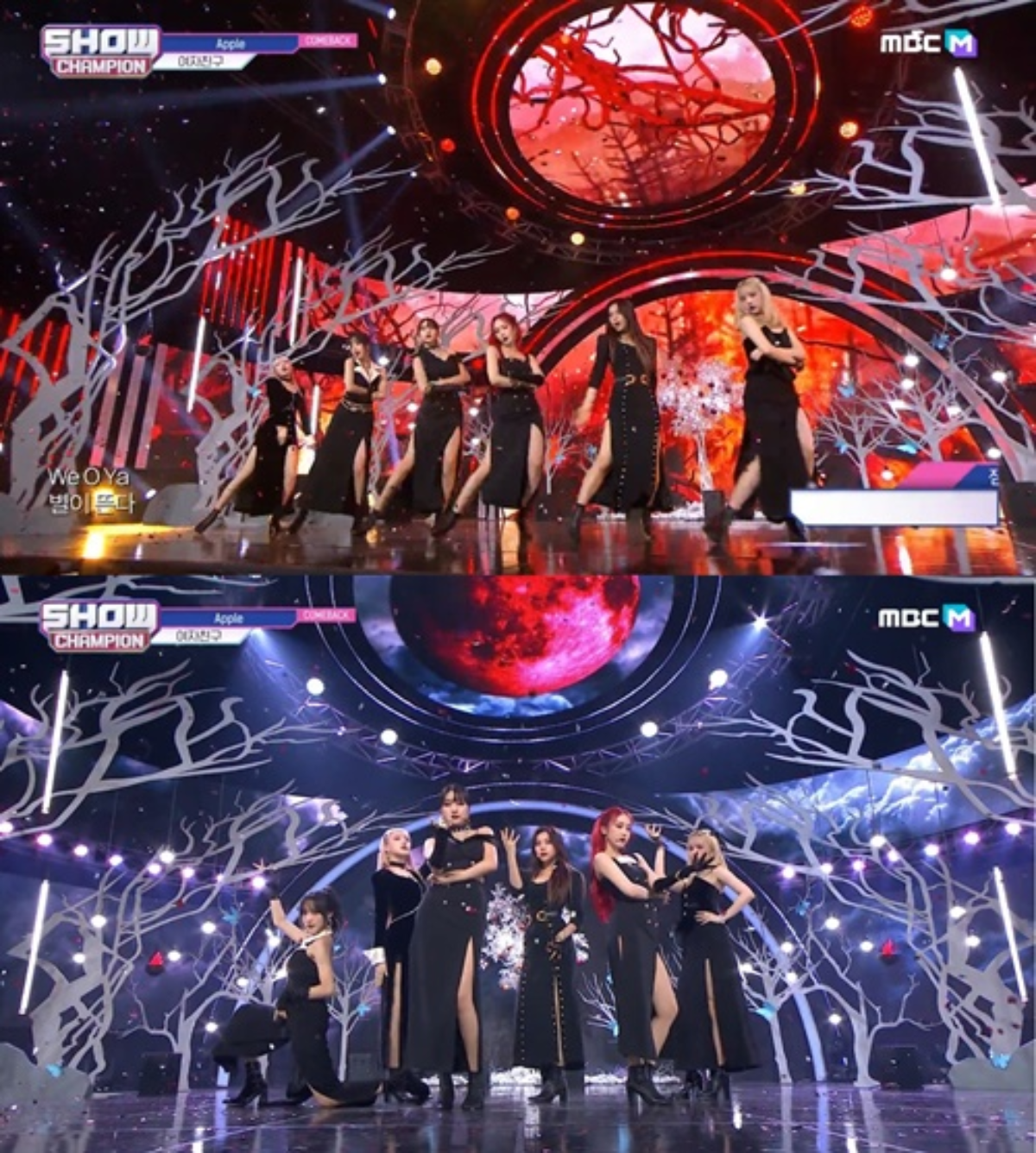 (PRESSREELS) GFRIEND appeared on MBC Every1 and MBC M's "SHOW! Champion" on July 22 and topped the list with the title track "Apple" of its new mini-album "回:Song of the Sirens."
As a result, GFRIEND topped SBS MTV's "The Show" and "SHOW! CHAMPION" on July 21, recording two awards in music broadcasting and 68 awards in music broadcasting.
GFRIEND says, 'Show! After winning the first place trophy in 'The Champion,' she said, "Thank you so much to Buddy and the members. I love all my family, too. I would like to thank everyone who worked hard with me and many people who love 'Apple'," she said.
GFRIEND, who appeared as "Black Witch" in an elegant black dress, performed a special comeback performance against the backdrop of a mysterious white apple tree. She showed off her seductive charm by expressing her honest and confident female image with her desire in a sophisticated "witch performance."
GFRIEND broke its own record by selling more than 67,000 albums in the first week of its comeback, and won two music shows just nine days after its comeback, making both music and music broadcasts a box office hit.