With the widespread of the coronavirus, people who are travelling internationally are wearing face mask, and that includes the "How to Lose a Guy in 10 Days" actress, Kate Hudson.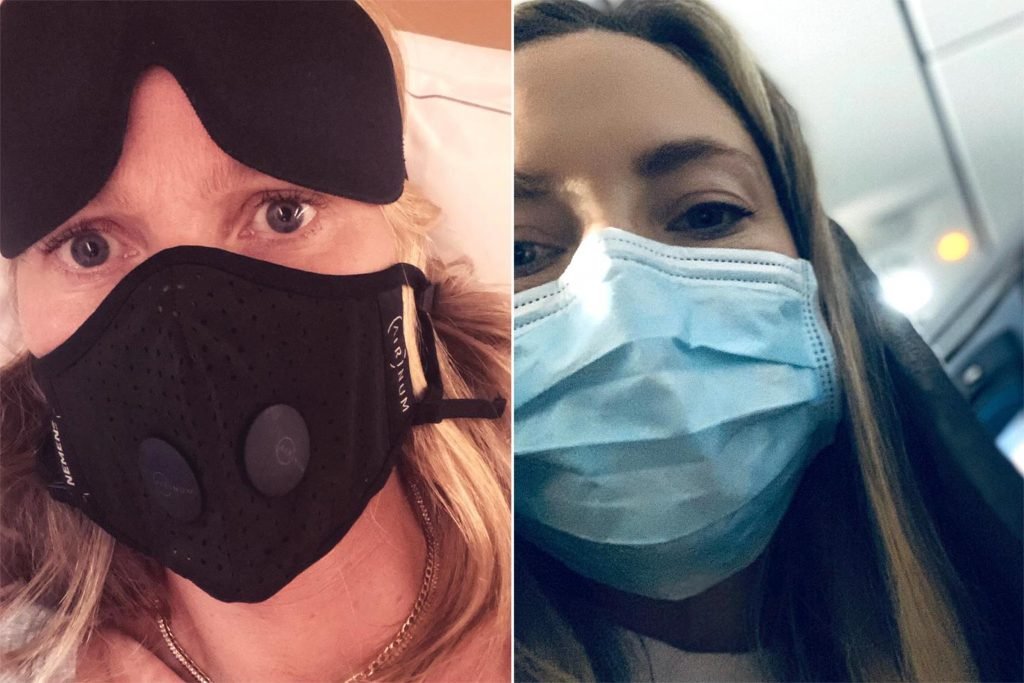 She was wearing a protective face mask with the caption "Travel—2020" and a shocked face emoticon.
For a star with 11.7 million followers, she got 169,000 likes from it and 3,028 comments which are good and evil.
Here are some of the comments her social media followers wrote:
-Like that you are doing the precautions esp. being a mom. A surgical mask is good enough for you. Respect and stay safe!
-If you're worried about the corona. Only the N95 mask will protect you that one won't do much…just saying.😮
-I wouldn't be on a plane right now.
-the N95 IS the best mask, that one doesn't protect you. Be careful. Have a good fly
-Not even n95. The virus itself is smaller than 3 nanometers. That is smaller than what mask is designed for. Wash your hands, avoid touching the face.
-So sad we have to travel this way now, and you don't know what to wear as far as a mask is concerned. I would have used the same one, ugh, so creepy 😷
-I guess we should all stop living and travelling. Fifty-six thousand people die from the flu every year. And, those are including the ones who got the flu shots.
Although Hudson is not the only worried about the coronavirus, others are concerned too.
Simon Cowell said he wants his son to be wearing a mask when he goes to Disneyland, Paris.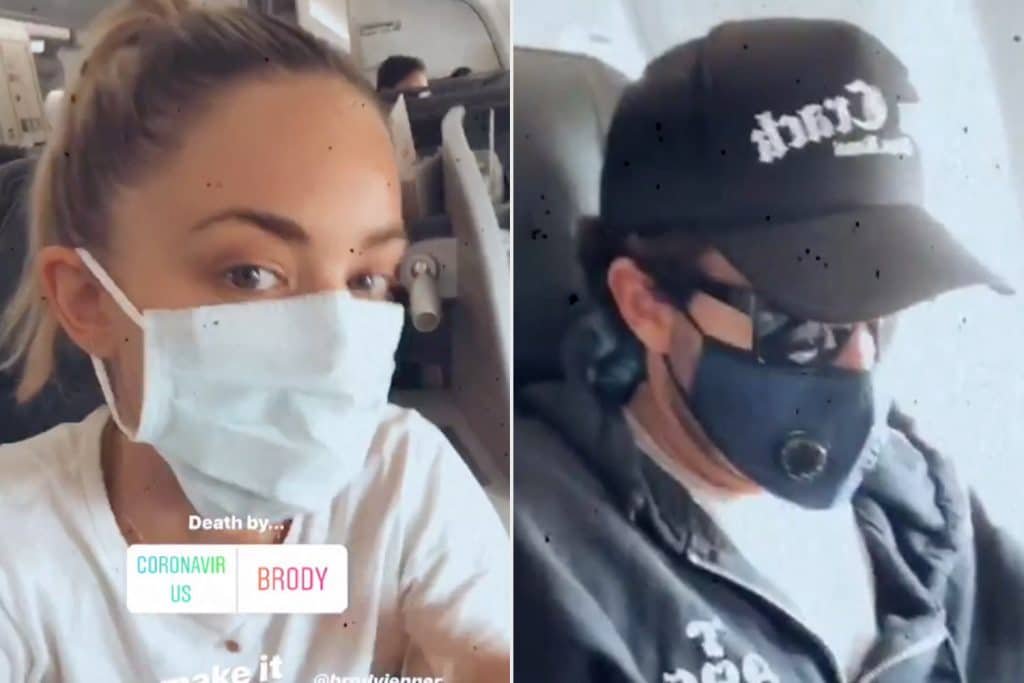 Caitlyn Jenner's son and Brody Jenner also shared a photo of themselves wearing a face mask on board a plane on their way to Taiwan.
The outbreak all over the world have spread much, and many more have confirmed cases of the virus.
The rate infection is multiplying quickly, especially in China. South Korea has more than 1,2000 cases, Italy has 300, Taiwan has 31, the UK has 31 cases and other areas, making the total of infected people as much as 81,000 worldwide.
Not even counting those others who didn't get themselves tested.
According to the World Health Organization that they know little about this virus.
Surgical masks may block the droplets from sneezing or coughing, but it doesn't adequately protect because these noses aren't sealed, and it doesn't generally cover the eyes. The Covid virus could be transferred from the hands to the eyes.
Surgical masks n95 could filter 95% of airborne particles, as little as 0.3 microns; however, the coronaviruses are said to be as small as 0.1 microns; thus, they could get in the masks.
A study said that there is no difference between standard surgical masks and n95 respirators when it comes to flu virus protection.