The year 2019 wasn't as promising as in the past years for a lot of American retailers according to CNN business. This is despite having a good market and healthy economy.
This year, American retailers announced 9,300 stores were closing. That is a massive jump of 59% from the past year. This is the highest number since 2012 as reported by Coresight Research. The bankruptcy is more intense this year, and a lot of chain stores are struggling. This is why there is this big leap in closings of these retail stores. 
Payless, Gymboree, Shopko, Charlotte Russe are among others that filed for bankruptcy. The total stores closed from these chain stores add up to 3,720 as per Coresight Research's review. Most of these stores are from Payless. The company filed its second bankruptcy early this year, February, and closed a whooping 2,100 store branches.
Fred's discount chain also filed for bankruptcy in the third quarter of the year and closed a total of 564 stores. Furthermore, the famous Forever 21 stores also filed for bankruptcy in the same month as Fred's . It will be closing 178 stores, but the final report is not yet out.
Other retailers like Family Dollar, GNC (GNC), Walgreens (WBA), Signet Jewelers, Ann Taylor Parent Ascena Retail, Victoria's Secret and JCPenney (JCP ), made some slash from their store footprints to save money and invest on high performing branches. Ascena Retail closed 781 stores, Gymboree closed 749, Fred's closed 564, Shopko closed 371, Family Dollar 359, GNC closed 332, Charming Charlie closed 261, Avenue closed 222, Sears closed 210, Destination Maternity closed 210, Gap closed 154, Samuels Jewelers closed 122, Footlocker closed 108, GameStop closed 106.
There could be thousands more closing in the next years as online shopping has become so popular and it is on its way to replacing physical stores. High debt levels and rent also are significant factors that are eating up the traditional retailers.
It is foreseen that 75,000 stores will be closing in 2026. There will be 20,000 clothing stores and 10,000 electronics stores of which will close. Home furnishing and sporting goods will also be narrowing down as online shopping expands very quickly.
Big retailers like Walmart and Best Buy are even thriving as they also close some of their stores but also opening some. Big department stores like Kohls and Nordstrom are also closing a few of their branches.
The start of the week proved to be bad for the stocks of Macy's , with a loss of 49% while Gap, Kohl' Kohli's and Nordstrom are in the bottom 20.
According to analyst Christina Boni "Despite a very favorable consumer spending environment, department stores have yet to catch a break."
There were some opening this year, 4,392 to be exact as per Coresight's report. The discount sector, like the Dollar General opened 975 stores. According to its General CEO, We continue to believe we operate in one of the most attractive industries in retail." He added that they would be adding 1,000 stores next year.
Online brands will soon open stores, gyms and fitness are sprouting everywhere, pop-up stores continue to be a popular tool and some malls are benefitting from the Generation Zers so there could still be big hopes for the brick and mortar enterprises.
Read More: Chris Daughtry Wins Second on "The Masked Singer"
CROWN GOOSE LAUNCHES A 6 STAR HOTEL GRAND MERCURE ROOM PACKAGE
Asia's one of most prominent Hotelplexes, Yongsan Dragon City Hotel Grand Mercure and global luxury goose down bedding brand Crown Goose collaborate to showcase Grand Mercure Crown Goose Suite Room Package from July 20th to August 31st.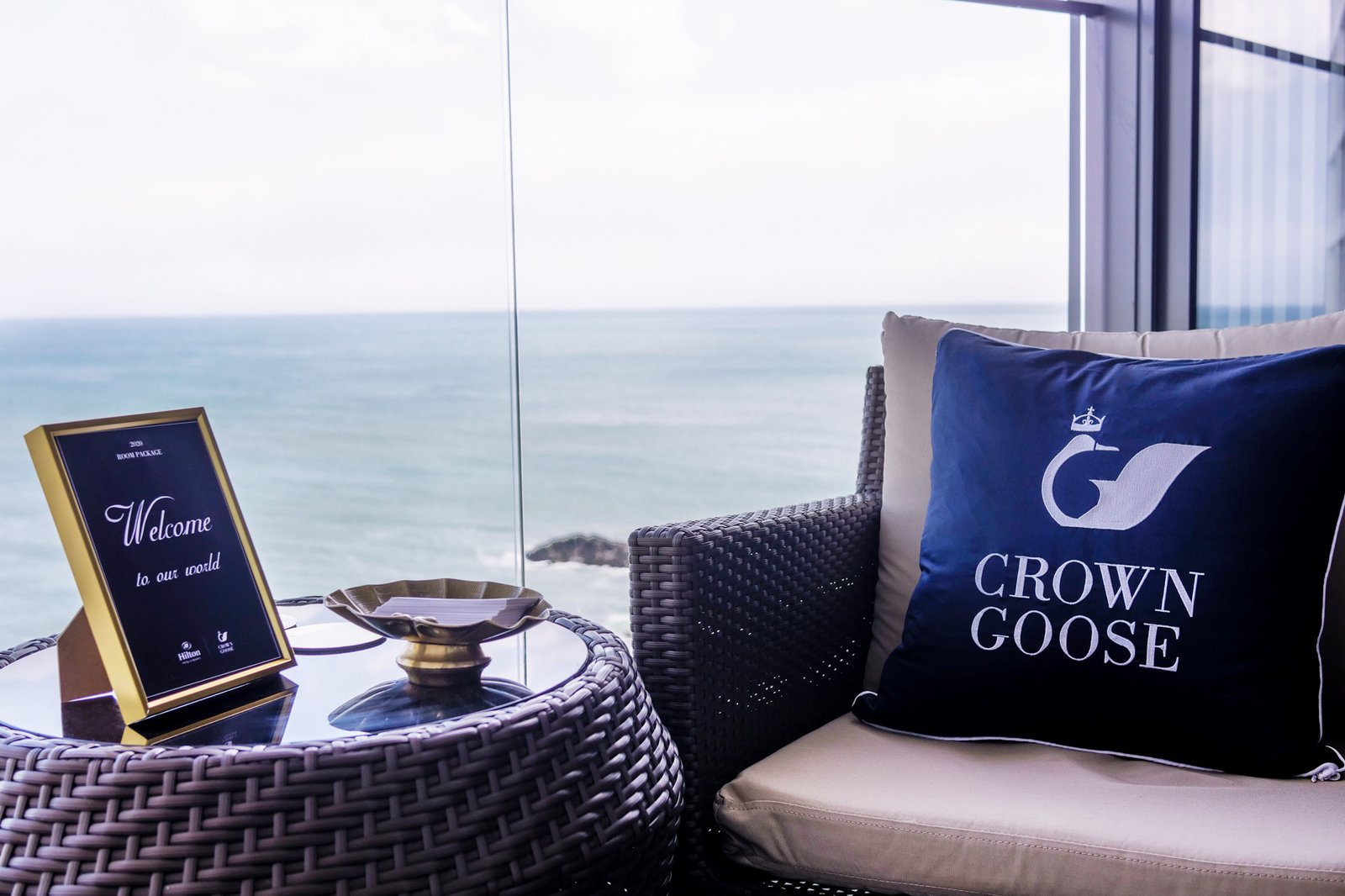 Asia's one of most prominent Hotelplexes, Yongsan Dragon City Hotel Grand Mercure and global luxury goose down bedding brand Crown Goose collaborate to showcase Grand Mercure Crown Goose Suite Room Package from July 20th to August 31st.
Yongsan Dragon City Hotel is a part of Accor Hotel Group from France, and is the largest hotel in Korea with 1,700 rooms, 11 restaurants and bars. The hotel can accommodate up to 4,900 people. Yongsan Dragon City includes four brands: Grand Mercure, Novotel Suites, Novotel Ambassador, and ibis Styles Ambassador.
Crown Goose Suite Room Package is located in Grand Mercure, known as a 6-star hotel from the Accor Hotel Group. Grand Mercure has upto 3 bedrooms, full kitchen facility, and indoor golf course and an access to executive floor lounge.
Grand Mercure's Crown Goose package room is decorated with royal gold color, which symbolizes success, elegance, and royal authority. This Grand Mercure Suite room displays the top 0.05% of Crown Goose clients' favorite bedding items. The room package also includes gift box of towel sets.
Crown Goose, a global eiderdown brand has showcased "Crown Goose Room Package" in Hilton hotels before. Hilton's ocean suite room, the highest room in Hilton accommodated a number of celebrities.
Located in the heart of Beverly Hills, Crown Goose is a goose down brand loved by the world's top clients and super riches. Crown Goose's recent clients included New York Manhattan Super Rich's Residence, 15 Hudson Yards and many Beverly Hills mansions. Thanks to these facts, Crown Goose has established itself as a high-end luxury goose down comforter among the wealthy. 
PENINSULA Unveils World's First Official 8K Main Trailer!
(PRESSREELS) CONTENTS PANDA(Next Entertainment World), which presents PENINSULA released the world's first official main trailer of 8K image quality at noon (Korean time) on June 16, 2020.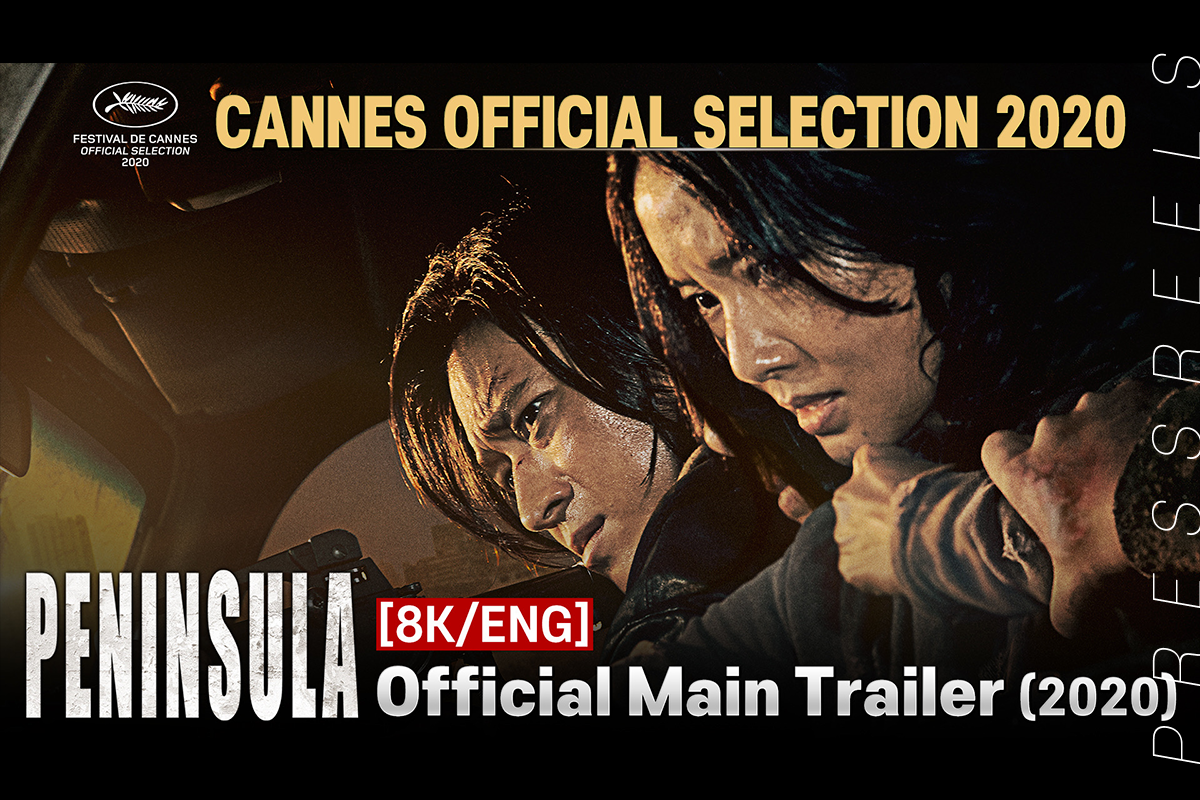 Four years after 'TRAIN TO BUSAN', Connect with the survivors of the 'PENINSULA'!
(PRESSREELS) CONTENTS PANDA(Next Entertainment World), which presents PENINSULA released the world's first official main trailer of 8K image quality at noon (Korean time) on June 16, 2020. The trailer of PENINSULA, a 2020 Cannes Film Festival's official invitation film, depicts the struggles of those who have survived in different ways for four years after TRAIN TO BUSAN.
PENINSULA is an action blockbuster depicting the last battle for survival between the people left behind in the ruins of the Korean peninsula four years after Train to Busan. The upcoming PENINSULA trailer ahead of its worldwide premiere release in the summer of 2020 is full of such big scale action sequences and explosive thrills together with fast-sounding gunfights and car-chasing scenes.
In particular, the official trailer of PENINSULA, which has 8K image quality for the first time in the world, meets the technical specifications of all digital devices and delivers a high level of visual completeness to moviegoers around the world. The 8K trailer, which is 16 times clearer than the FULL HD image quality and 4 times clearer than the 4K image quality, can be enjoyed in 8K, 4K and HD according to the device's specifications if the 8K main trailer via the NEW's official channel on YouTube is selected as the highest specification (4320p 8K). Especially, viewers can watch them with a perfect picture quality without an extra setup from the YouTube app on Smart TVs that support either 4K or 8K.
This super high-definition trailer was created through the collaboration of NEW's digital business corporation NEW ID and SK TELECOM. Among the media-focused core technologies of AI-based Post Production, a joint enterprise between the two companies, the technology called Supernova is a media upscaling solution (up to 8K) to improved quality of image and sound source based on the AI's deep learning algorithms while maintaining the quality level of the original.
Movie Information
– Title: PENINSULA
– Director: YEON Sangho (Psychokinesis | Seoul Station | Train to Busan)
– Genre: Disaster, Zombie
– Cast: GANG Dongwon (Illang: The Wolf Brigade | A Violent Prosecutor)
LEE Junghyun (Love, Again | The Battleship Island)
– World Sales: CONTENTS PANDA (NEW)
– Production: REDPETER FILMS (Birthday | Psychokinesis | Train to Busan)
– Expected Release Date: Summer 2020
– Logline: 4 years after the inexplicable disaster, they're returning to the godforsaken land!
– Synopsis
: Jung-seok barely managed to escape from the unprecedented disaster in Korea 4 years ago and lives in exile in Hong Kong by himself. He is given a lucrative chance to return to Korea to retrieve large bags of cash left abandoned in the streets of Seoul. His mission is infiltrated ruined city of Seoul and secure the target truck before the sunrise, then return to Hong Kong unscathed. But he and his team are ambushed by a militia known as Unit 631 and vicious zombie hordes. During his desperate struggle to survive, Jung-seok experiences a moment of deus ex machina as survivor Min-jung and her family save him from brink of death. Together, they formulate one last plan to escape the peninsula for good. The prodigal son, the survivor and the deranged, their bloody battle begins!