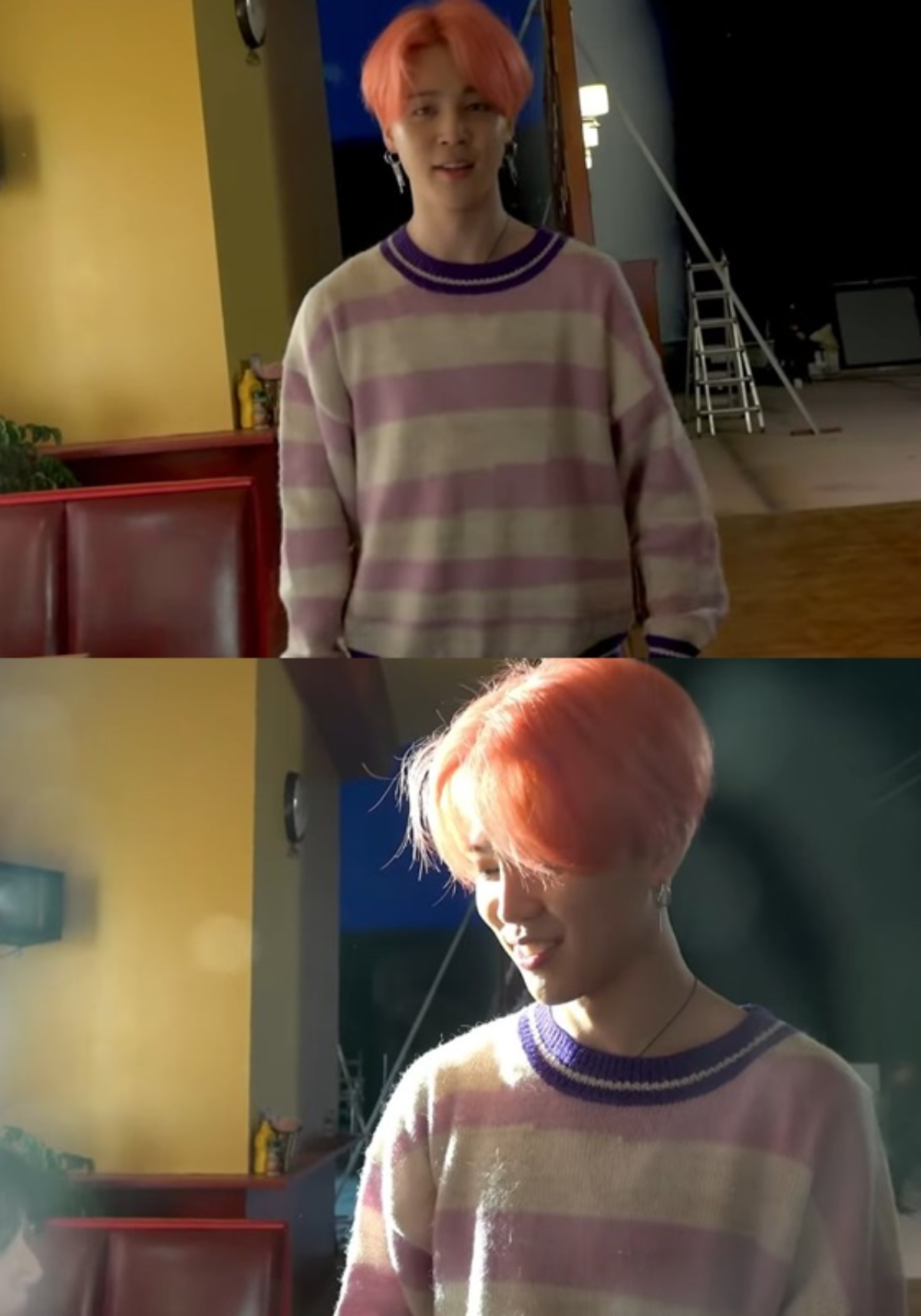 (PRESSREELS) Jimin of the group BTS (BTS) increased his popularity for six years, but he still showed affection for his cute little finger.
On the 15th, BTS released a short video titled "[BANGTANBAM] Cute and Adorable BTS" on its official YouTube channel "BANGTAN TV."
It is a video of a lovely conversation between Jimin and the members during a short break at the music video set for "Boy With Luv" (Feat. Halsey), the title track of "Map Of The Soul: Persona" released on April 21 last year.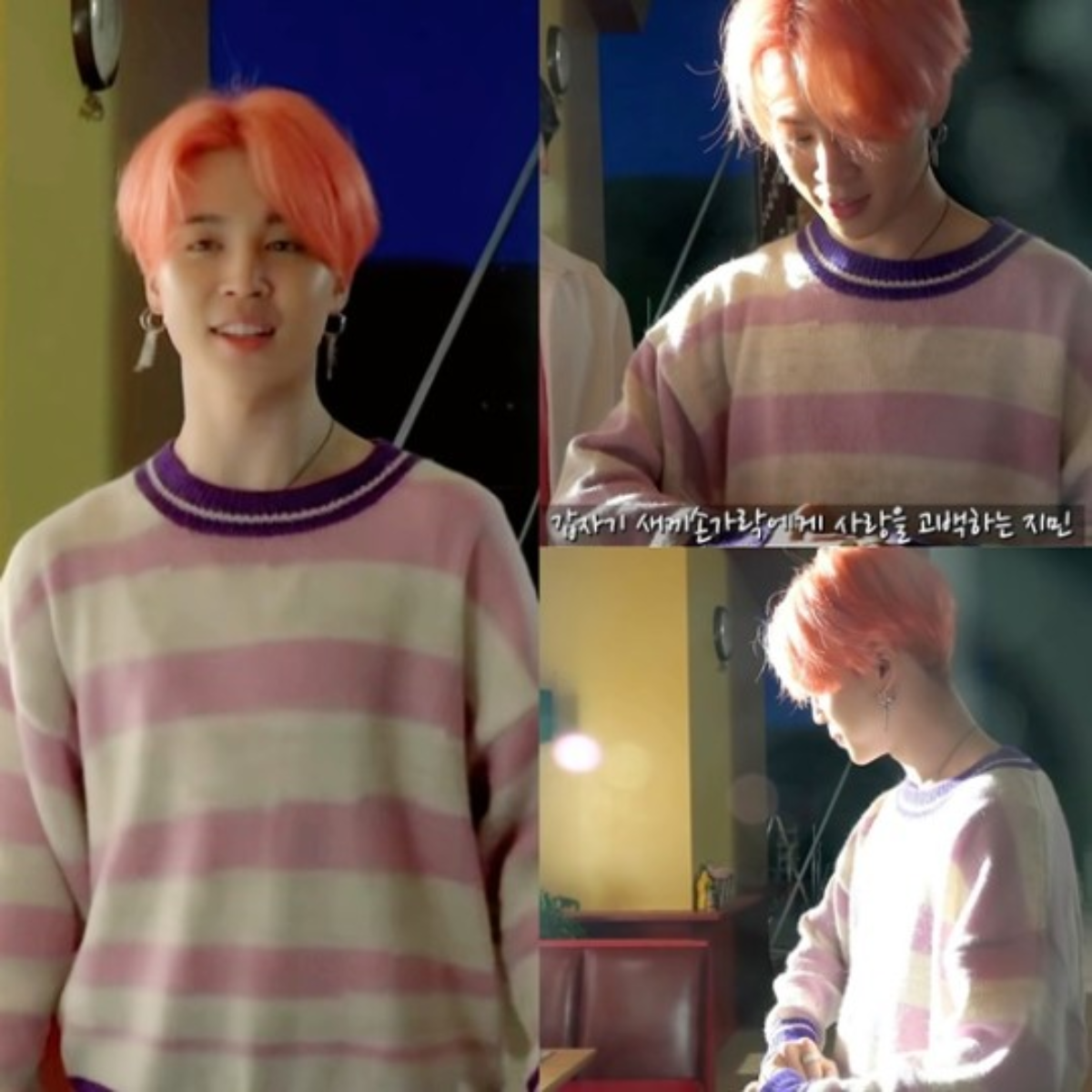 The lovely-looking Jimin, wearing a grapefruit-colored hair and a pink striped sweater with white skin in the video, suddenly confessed her love to the little pinky, saying, "I love you even this little finger." I tried to stretch my pinky for six years, but I felt sorry for him, which made me laugh.
Meanwhile, we talked about the happening that took place during the members' health check-ups, and Jimin showed us how he did it himself, saying that the members of the medical check-up tried many things, such as stretching out their chests and stretching their necks to increase their height.