Lightening up Monday night's gloomy politics was California Congressman Eric Swalwell during a live interview on MSNB's "Hardball with Chris Matthews".
The congressman was at the middle of his sentence when suddenly there was something that sounded like a rip.
Rep. Swalwell was saying "Chris, so far the evidence is uncontradicted that the presided used taxpayer dollars to help him cheat…" made a pause and there was that noise ". an election" he continued and smiled slightly. Viewers may have heard it themselves but the congressman who has been sitting since 2013 on the Judiciary Committee denied it.
A text reply from Buzzfeed's Addy Baird, who sent a video of it and posted "A text I never thought I'd send. It said, "I'm really sorry about this but I have to ask if this was you or someone in the studio." Swalwell immediately answered back "It was not me!!!! ""Ha. And I didn't hear it when I was speaking." Baird replied, "You look like you heard it and are stifling a laugh". Cong. Swalwell again replied "I def did not hear it".
His denials included a defend. MSNBC explained and tweeted "Sorry to disappoint the conspiracy theorists – it was the #hardball mug scraping across the desk. Get yours today and let's get back to the news!" He made a reply to MSNBC's explanation on hardball mug "TOTAL EXONERATION!"
The Twitter world have their own views. One said, "It is real you can tell the pause he takes to push it out". Another said, "the slight pause as he realizes he can't hold it any longer is pure gold." Another Twitter user said "We flipped it back several times, you can see the laugh in his eyes"
Conspiracy theories like – he is responsible for and he reacted by smiling during that pause in the middle of his sentence.
What did people have to say about the Swalwell FARTGATE?
Hardball's official Twitter seem to be having fun with the latest clip by tweeting different memes.
By Tuesday morning #fartgate was viral on the social media.
Sen. Ted Cruz, a Republican also couldn't resist about the viral clip. This Texas lawmaker made a tweet that shows a movie from Dirty Rotten Scoundrels, a character showing that he farted at the table to relieve himself. On that video was a caption "Leaked footage of Swalwell on MSNBC last night".
Cruz might not have forgotten about Swalwell's trolling to him before online. The congressman went after this Republican senator for retweeting President Trump's not to build a Trump Tower in Greenland. Swalwell said "Those houses are how small you looked when you let @realDonaldTrump trash your wife."
Swalwell was one of the candidates who dropped out of the 2020 presidential race in July.
This definitely is not the first awkward moment caught live on camera. There were also some silences and sounds that happened before. The Democrat made a lighter sense regarding the issue and wrote on his Twitter "This, too, shall pass." Eventually people still are enjoying this icebreaker from the serious politics right now.
READ MORE: All the exciting deals at Walmart's Black Friday Sale
BLACKPINK With a Hat-Trick As They Once Again Retain The #1 Spot In NEW K.ID's Weekly Chart
NEW K.ID, the No.1 TV channel for all K-Pop entertainment and source (https://cutt.ly/NEWKID), announced its weekly chart for the 3rd week of August.
BLACKPINK retains its #1 spot in the NEW K.ID's weekly chart for three consecutive weeks as they tie with WINNER's previous record. BLACKPINK has announced a new single dropping on August 28th which will be a collaboration with American pop star, Selena Gomez. Selena Gomez also recently teased her collaboration with BLACKPINK on her Instagram post captioned, "SELPINK pulling up soon. 8/28".
Following their release of the single, BLACKPINK will be releasing their first debut album on October 2nd.
PENTAGON, SHINee, GWSN, and N.Flying all retained their spots in TOP5. The 6th place, WINNER, celebrated their 6th year debut anniversary. MINO posted a photo of WINNER on his Instagram, celebrating the time and unforgettable memories that they have spent together for the last 6 years.
Ranked at #9, SF9's Rowoon has been named as 'The North Face white label's F/W' model and its brand ambassador. With a height over 6'3'', Rowoon not only has a youthful personality but also has various talents as he can both sing and act in various entertainment fields. The North Face saw that Rowoon's versatility perfectly matched its brand image and decided to partner with Rowoon.
Coming in at #10, DAY6's sub-unit, Even of Day, is releasing a new album, 'The Book of Us: Gluon – Nothing can tear us apart' on August 31st. All 7 songs in the album are written and produced by the Even of Day members. Young K is expected to play guitar in place of Sungjin and Jae. JYP's representative commented, "Young K showed his expertise on the bass guitar and will continue to play more instruments." It was also mentioned that Wonpil's synthesizer and Dowoon's electronic drum will be key in this album.
Additionally, in last week's '2020 SORIBADA BEST K-MUSIC AWARDS', GWSN and LOONA won New Wave New Artist Awards while GFRIEND took the main prize (bonsang) home.
NEW K.ID, the only TV channel that allows viewers to enjoy K-POP Idol-related content programming 24/7 and exclusive episodes curated from 10K+ videos, is available at CH 511 for free on LG Smart TVs and XUMO apps on all Internet-connected devices.
Death after unmasked arrest – Mexico Floyd
The official reason for the arrest revealed by the police is not known, but the video footage posted on social media at the time of the arrest suggests that the reason is "not wearing a mask."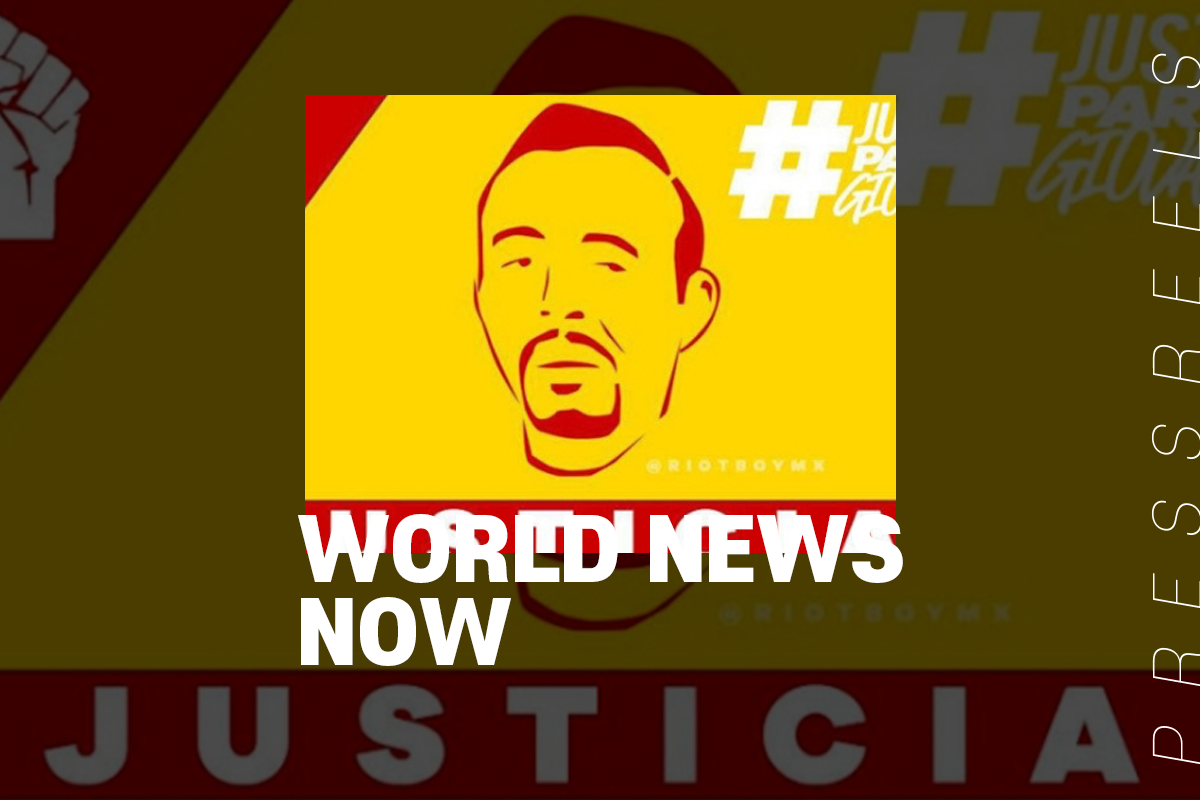 Amid a stir across the U.S. over the "George Floyd" incident that killed white police abuses, similar cases of abuse of public power have been revealed in Mexico, sparking public outrage.
The daily El Universal has been protesting against the incident since it was belatedly revealed that construction worker Giovanni Lopez died the next day after being arrested by police in Guadalajara, western Mexico, on April 4.
The official reason for the arrest revealed by the police is not known, but the video footage posted on social media at the time of the arrest suggests that the reason is "not wearing a mask."
Death of George Floyd
On May 25, 2020, George Floyd, a 46-year-old black man, died in Minneapolis, Minnesota, after Derek Chauvin, a white police officer, knelt on Floyd's neck for almost nine minutes while Floyd was handcuffed face down in the street