Parenting is not easy for all of us, and it goes the same with celebrity stars as well as Kim Kardashian West.
In an interview, she said she has a lot of fears for her kids. She wants a safer world for the children. Kim plans to make use of her platforms and efforts will be able to help her vision.
Kim is a mother to North, who is 6, Saint, who is 3, Chicago is 1 and the youngest being 6 months, Psalm West.
During an interview with Today, the Kardashian sister told that she aspires to be a lawyer.
Her view on motherhood has changed her perception in life precisely her new-found passion for reforms to criminal justice. Kim said, "When you become a mom, you become so protective."
She added, "you want to hopefully make their world the perfect place ever, and ours isn't." One of her driving factors is about racial injustice.
Kim saw a lot of discrimination in the US, particularly black people. "I see how people, especially black men, are treated in this country, still differently, and I'm raising two black men, and so I want to make sure that my world and their world are as safe and as fair as possible."
Kim Kardashian and Rodney Reed Case
This mother is stoked with the Rodney Reed case, a black man who was found guilty in 1996 by an all-white jury for the murder and rape of Stacey Stites. Now, evidence has been sprouted regarding his innocence and conviction. His execution date would have been November 20 but has now been stopped without a definite date.
Kardashian West met with him last week when a motion was granted for his behalf. She was emotional sharing. "It was just this overwhelming sigh of relief and hope. It was emotional." She added, "It was extremely emotional, and he said, "Praise Jesus." I could feel his should when he said that". She is very involved with the legal team of Reed as part of her apprenticeship.
On the other hand, there were different views from people on social media.
One reacted, "The nationality of the boys she is raising is irrelevant in her case. With her money and fame, they will always live a different lifestyle than most people."
She was also praised. One fan said, "I'm impressed with all the excellent work Kim is doing to help prisoners. Kanye's concert was awesome at Osteen's Church. I hope she continues with her law degree and becomes an attorney. It just shows GO can use anyone for good works".
Another commenter defended Kardashian West, "She is trying to help people. She doesn't have to. She's in a position to do something, and she's doing it. You don't have to follow her but at least believe in what she is doing."
Earlier this year, Kardashian West helped with the case of Alice Marie Johnson who is currently serving life imprisonment for drug charges since 2018.
Read More: Did He or Didn't He? Did the California Congressman Fart in Live TV?
BLACKPINK With a Hat-Trick As They Once Again Retain The #1 Spot In NEW K.ID's Weekly Chart
NEW K.ID, the No.1 TV channel for all K-Pop entertainment and source (https://cutt.ly/NEWKID), announced its weekly chart for the 3rd week of August.
BLACKPINK retains its #1 spot in the NEW K.ID's weekly chart for three consecutive weeks as they tie with WINNER's previous record. BLACKPINK has announced a new single dropping on August 28th which will be a collaboration with American pop star, Selena Gomez. Selena Gomez also recently teased her collaboration with BLACKPINK on her Instagram post captioned, "SELPINK pulling up soon. 8/28".
Following their release of the single, BLACKPINK will be releasing their first debut album on October 2nd.
PENTAGON, SHINee, GWSN, and N.Flying all retained their spots in TOP5. The 6th place, WINNER, celebrated their 6th year debut anniversary. MINO posted a photo of WINNER on his Instagram, celebrating the time and unforgettable memories that they have spent together for the last 6 years.
Ranked at #9, SF9's Rowoon has been named as 'The North Face white label's F/W' model and its brand ambassador. With a height over 6'3'', Rowoon not only has a youthful personality but also has various talents as he can both sing and act in various entertainment fields. The North Face saw that Rowoon's versatility perfectly matched its brand image and decided to partner with Rowoon.
Coming in at #10, DAY6's sub-unit, Even of Day, is releasing a new album, 'The Book of Us: Gluon – Nothing can tear us apart' on August 31st. All 7 songs in the album are written and produced by the Even of Day members. Young K is expected to play guitar in place of Sungjin and Jae. JYP's representative commented, "Young K showed his expertise on the bass guitar and will continue to play more instruments." It was also mentioned that Wonpil's synthesizer and Dowoon's electronic drum will be key in this album.
Additionally, in last week's '2020 SORIBADA BEST K-MUSIC AWARDS', GWSN and LOONA won New Wave New Artist Awards while GFRIEND took the main prize (bonsang) home.
NEW K.ID, the only TV channel that allows viewers to enjoy K-POP Idol-related content programming 24/7 and exclusive episodes curated from 10K+ videos, is available at CH 511 for free on LG Smart TVs and XUMO apps on all Internet-connected devices.
Death after unmasked arrest – Mexico Floyd
The official reason for the arrest revealed by the police is not known, but the video footage posted on social media at the time of the arrest suggests that the reason is "not wearing a mask."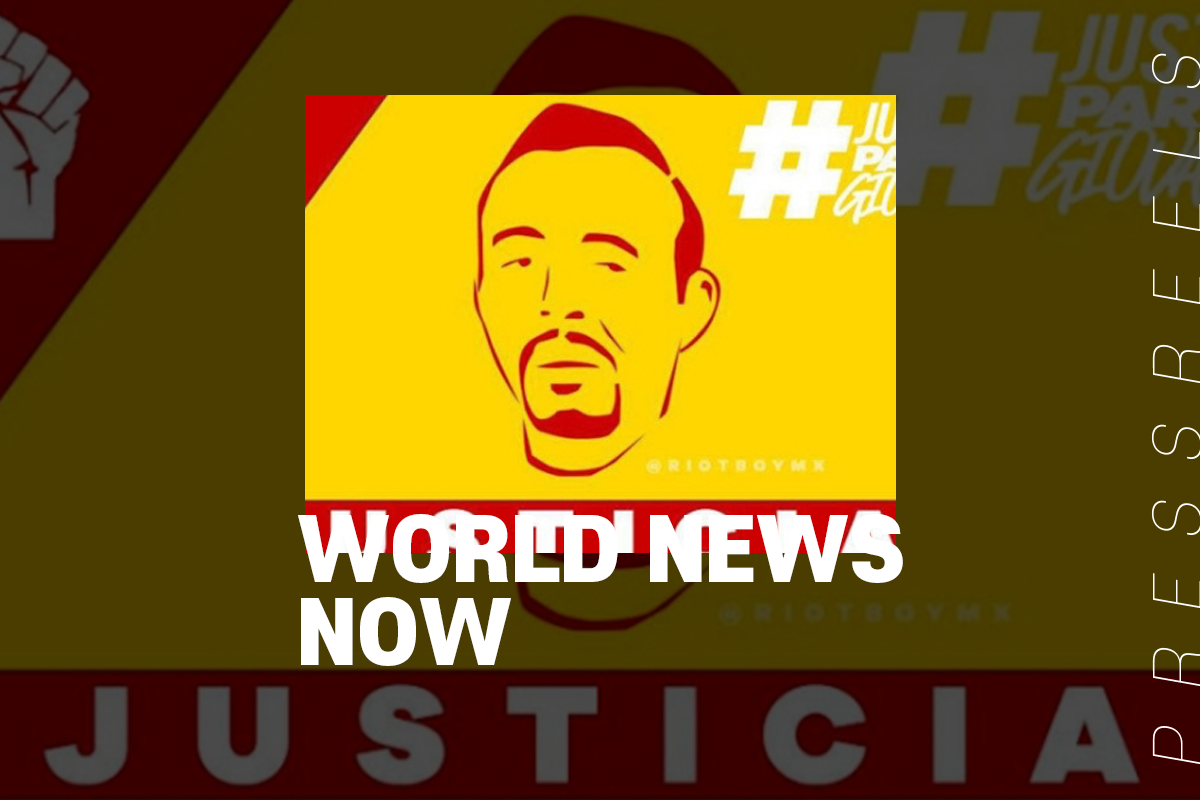 Amid a stir across the U.S. over the "George Floyd" incident that killed white police abuses, similar cases of abuse of public power have been revealed in Mexico, sparking public outrage.
The daily El Universal has been protesting against the incident since it was belatedly revealed that construction worker Giovanni Lopez died the next day after being arrested by police in Guadalajara, western Mexico, on April 4.
The official reason for the arrest revealed by the police is not known, but the video footage posted on social media at the time of the arrest suggests that the reason is "not wearing a mask."
Death of George Floyd
On May 25, 2020, George Floyd, a 46-year-old black man, died in Minneapolis, Minnesota, after Derek Chauvin, a white police officer, knelt on Floyd's neck for almost nine minutes while Floyd was handcuffed face down in the street