For the first time in history, a tweet of the President of the United States, Donald Trump was labelled "misleading" by Twitter.
On Sunday, Twitter did a "manipulated media" label to a certain tweet that has a video of Joe Biden that was posted by the head of Trump's social media, Dan Scavino, and looking as if it was edited to make it look like Biden is, campaigning as a Democratic Presidential nominee, admitted that Trump's re-election is inevitable.
Twitter said that it would take action against misleading people.

For the first time, the social media platform used a tag addressing its new policy that says, "synthetic and manipulated media" and is likely to cause harm. This was in effect on March 5 that says:
We know that some Tweets include manipulated photos or videos that can cause people harm. Today we're introducing a new rule and a label that will address this and give people more context around these Tweets
You may not deceptively share synthetic or manipulated media that are likely to cause harm.
Also, we may label Tweets containing synthetic and manipulated media to help people understand the media's authenticity and to provide additional context.
If we believe that media shared in a Tweet have been significantly and deceptively altered or fabricated, we will provide additional context on the Tweet.
This means we may:
Apply a label to the Tweet;
Show a warning to people before they Retweet or like the Tweet;
Reduce the visibility of the Tweet on Twitter and/or prevent it from being recommended; and/or
Provide additional explanations or clarifications, as available, such as a landing page with more context."
On the other hand, the campaign of Biden was lashed out from Facebook for also not putting a label on the same video that Trump shared on Twitter.
By Monday, such a label wasn't showing up for some users.
That video clip was concluded by CNN and said that it was deceptively edited and made it look like Biden is endorsing Trump.
It shows Biden struggling with a line during his speech in Kansas City, Missouri on Saturday and was saying "Excuse me. We can only re-elect Donald Trump."
But in fact, they left out some portions from the sentence. The full context would have been "Excuse me. We can only re-elect Donald Trump if we get engaged in this circular firing squad here. It's gotta be a positive campaign.
The video has been viewed 6 million times on Monday morning and was shared by some conservative people such as Mark Levin, Sean Hannity of Fox News, websites like Townhall and RedState and Sanders supporters.
According to the manager of Biden, "We live in an era of increasingly rampant disinformation, and there are only two ways to address this toxic force that is corroding our democracy: responsibly and in a way that serves the public, or irresponsibly and in a nakedly self-serving manner. Facebook's malfeasance when it comes to trafficking in blatantly false information is a national crisis in this respect."
He added, "Their unethical behavior is not acceptable, and it must change."
Read More: What is Holi? Who Celebrates It?
BLACKPINK With a Hat-Trick As They Once Again Retain The #1 Spot In NEW K.ID's Weekly Chart
NEW K.ID, the No.1 TV channel for all K-Pop entertainment and source (https://cutt.ly/NEWKID), announced its weekly chart for the 3rd week of August.
BLACKPINK retains its #1 spot in the NEW K.ID's weekly chart for three consecutive weeks as they tie with WINNER's previous record. BLACKPINK has announced a new single dropping on August 28th which will be a collaboration with American pop star, Selena Gomez. Selena Gomez also recently teased her collaboration with BLACKPINK on her Instagram post captioned, "SELPINK pulling up soon. 8/28".
Following their release of the single, BLACKPINK will be releasing their first debut album on October 2nd.
PENTAGON, SHINee, GWSN, and N.Flying all retained their spots in TOP5. The 6th place, WINNER, celebrated their 6th year debut anniversary. MINO posted a photo of WINNER on his Instagram, celebrating the time and unforgettable memories that they have spent together for the last 6 years.
Ranked at #9, SF9's Rowoon has been named as 'The North Face white label's F/W' model and its brand ambassador. With a height over 6'3'', Rowoon not only has a youthful personality but also has various talents as he can both sing and act in various entertainment fields. The North Face saw that Rowoon's versatility perfectly matched its brand image and decided to partner with Rowoon.
Coming in at #10, DAY6's sub-unit, Even of Day, is releasing a new album, 'The Book of Us: Gluon – Nothing can tear us apart' on August 31st. All 7 songs in the album are written and produced by the Even of Day members. Young K is expected to play guitar in place of Sungjin and Jae. JYP's representative commented, "Young K showed his expertise on the bass guitar and will continue to play more instruments." It was also mentioned that Wonpil's synthesizer and Dowoon's electronic drum will be key in this album.
Additionally, in last week's '2020 SORIBADA BEST K-MUSIC AWARDS', GWSN and LOONA won New Wave New Artist Awards while GFRIEND took the main prize (bonsang) home.
NEW K.ID, the only TV channel that allows viewers to enjoy K-POP Idol-related content programming 24/7 and exclusive episodes curated from 10K+ videos, is available at CH 511 for free on LG Smart TVs and XUMO apps on all Internet-connected devices.
Death after unmasked arrest – Mexico Floyd
The official reason for the arrest revealed by the police is not known, but the video footage posted on social media at the time of the arrest suggests that the reason is "not wearing a mask."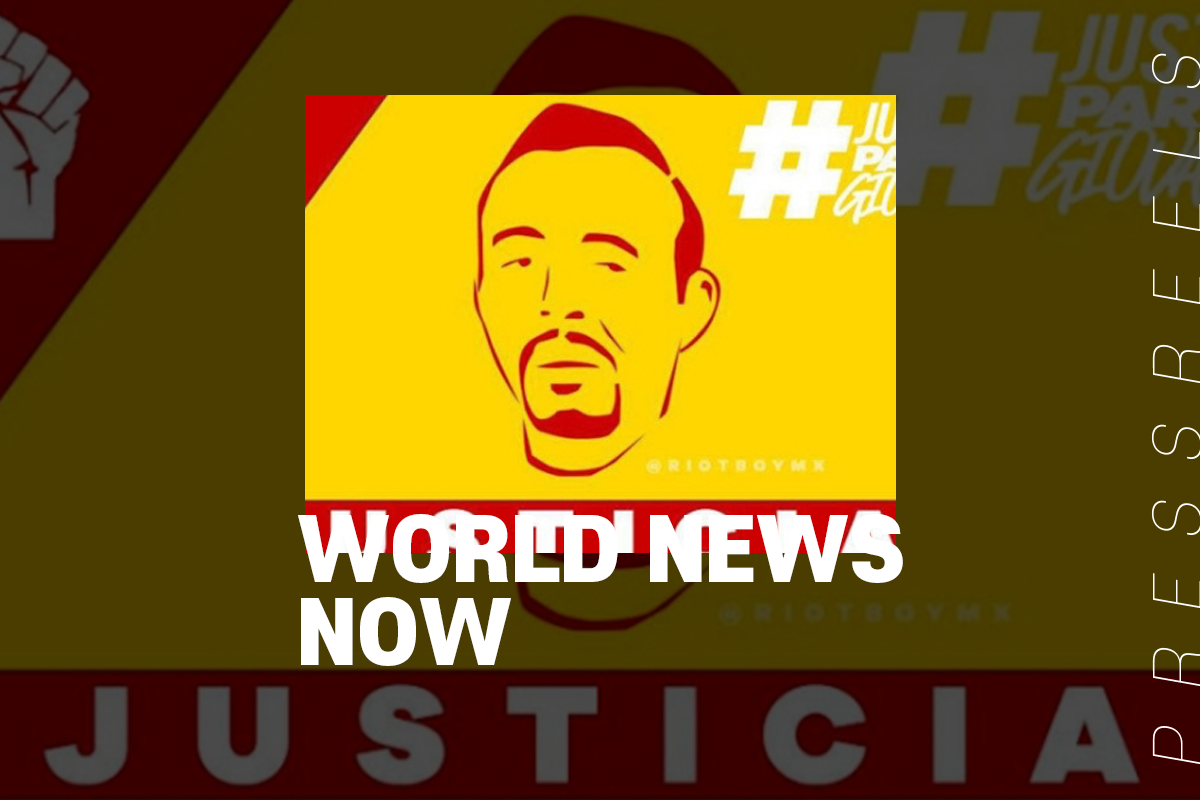 Amid a stir across the U.S. over the "George Floyd" incident that killed white police abuses, similar cases of abuse of public power have been revealed in Mexico, sparking public outrage.
The daily El Universal has been protesting against the incident since it was belatedly revealed that construction worker Giovanni Lopez died the next day after being arrested by police in Guadalajara, western Mexico, on April 4.
The official reason for the arrest revealed by the police is not known, but the video footage posted on social media at the time of the arrest suggests that the reason is "not wearing a mask."
Death of George Floyd
On May 25, 2020, George Floyd, a 46-year-old black man, died in Minneapolis, Minnesota, after Derek Chauvin, a white police officer, knelt on Floyd's neck for almost nine minutes while Floyd was handcuffed face down in the street