The new Eminem "Godzilla" video got Dr. Dre and Mike Tyson in it.
The debut came online on March 9. This single comes together in his latest album, Music To Be Murdered By."
This 4-minute clip has the 54-year-old heavyweight champ randomly appearing with the very famous trademark hook. Eminem experience it and asked, "Uh, what the f–k? Mike?". Tyson then replies and realizing his mistake, "Em, is that you? I ain't mean that, please, I'm sorry. Forgive me."
In the video clip, the rapper was walking into a warehouse retail store with a booze with him, throws up some pieces of Lego and was followed by Godzilla costumed figures. Also, in the video, it shows many versions of Eminem.
The video ends with a tribute to Juice WRLD, a singer-rapper who died in December last year. A feature saying You will be remembered forever, you will be loved forever, you will be here forever."
Music to Be Murdered By was first released this year around January. Aside from Juice WRLD, there are other collaborations who were featured and those include Anderson .Paak and Young M.A.
This year, the rapper also made a surprise performance at the Academy Awards and performed "Lose Yourself" as a tribute to the Eight Mile song's past win.
For the Hot 100 entries from the Billboard Charts, here are the artists with the most entries for 2020
19, @lilbaby4PF
12, @Eminem
11, @sanbenito
11, @DaBabyDaBaby
10, @MacMiller
10, @GGYOUNGBOY
9, @justinbieber
8, @ArtistHBTL
8, @RoddyRicch
Here are some of the reactions from his fans and listeners in the social media. One shared and said Eminem made it clear that the Godzilla music video was definitely for his fans. Everything he does is for his us. Another fan said he didn't the Godzilla video, "It was a huge let down IMO but I still love Em".
& @JuiceWorlddd's "Godzilla" has now over 200 million plays on Spotify. It's his 24th song to achieve this (all credits). Eminem's Godzilla Video got 7.3 Million views in 11 hours. Not sure when the numbers last were updated by YouTube.
Eminem has been in the music industry for a long time. He has had a very successful career and had his part of nightmares as well but people still can't get over his songs. Here is a list of his most popular songs
30. Rap God (2013)
29. Same Song & Dance (2009)
28. The Ringer (2018)
27. Don't Front (2013)
26. It's OK (1996)
25. Till I Collapse (2002)
24. Stay Wide Awake (2009)
23. Drug Ballad (2000)
22. Brain Damage (1999)
21. Role Model (1999)
20. Without Me (2002)
19. Cleanin' Out My Closet (2002)
18. Scary Movies (1999)
17. The Way I Am (2000)
16. Hellbound (2000)
15. Jay-Z – Renegade (feat Eminem) (2001)
14. If I Had (1999)
13. Superman (2002)
12. I'm Back (2000)
11. Guilty Conscience (1999)
10. Deja Vu (2009)
9. White America (2002)
8. Remember Me? (2000)
7. My Name Is (1999)
6. Square Dance (2002)
5. Lose Yourself (2002)
4. Kim (2000)
3. Dr Dre – Forgot About Dre
2. The Real Slim Shady (2000)
1. Stan (2000)
Read More: Lil Uzi Vert Drops Second Album 'Eternal Atake'
BLACKPINK With a Hat-Trick As They Once Again Retain The #1 Spot In NEW K.ID's Weekly Chart
NEW K.ID, the No.1 TV channel for all K-Pop entertainment and source (https://cutt.ly/NEWKID), announced its weekly chart for the 3rd week of August.
BLACKPINK retains its #1 spot in the NEW K.ID's weekly chart for three consecutive weeks as they tie with WINNER's previous record. BLACKPINK has announced a new single dropping on August 28th which will be a collaboration with American pop star, Selena Gomez. Selena Gomez also recently teased her collaboration with BLACKPINK on her Instagram post captioned, "SELPINK pulling up soon. 8/28".
Following their release of the single, BLACKPINK will be releasing their first debut album on October 2nd.
PENTAGON, SHINee, GWSN, and N.Flying all retained their spots in TOP5. The 6th place, WINNER, celebrated their 6th year debut anniversary. MINO posted a photo of WINNER on his Instagram, celebrating the time and unforgettable memories that they have spent together for the last 6 years.
Ranked at #9, SF9's Rowoon has been named as 'The North Face white label's F/W' model and its brand ambassador. With a height over 6'3'', Rowoon not only has a youthful personality but also has various talents as he can both sing and act in various entertainment fields. The North Face saw that Rowoon's versatility perfectly matched its brand image and decided to partner with Rowoon.
Coming in at #10, DAY6's sub-unit, Even of Day, is releasing a new album, 'The Book of Us: Gluon – Nothing can tear us apart' on August 31st. All 7 songs in the album are written and produced by the Even of Day members. Young K is expected to play guitar in place of Sungjin and Jae. JYP's representative commented, "Young K showed his expertise on the bass guitar and will continue to play more instruments." It was also mentioned that Wonpil's synthesizer and Dowoon's electronic drum will be key in this album.
Additionally, in last week's '2020 SORIBADA BEST K-MUSIC AWARDS', GWSN and LOONA won New Wave New Artist Awards while GFRIEND took the main prize (bonsang) home.
NEW K.ID, the only TV channel that allows viewers to enjoy K-POP Idol-related content programming 24/7 and exclusive episodes curated from 10K+ videos, is available at CH 511 for free on LG Smart TVs and XUMO apps on all Internet-connected devices.
Death after unmasked arrest – Mexico Floyd
The official reason for the arrest revealed by the police is not known, but the video footage posted on social media at the time of the arrest suggests that the reason is "not wearing a mask."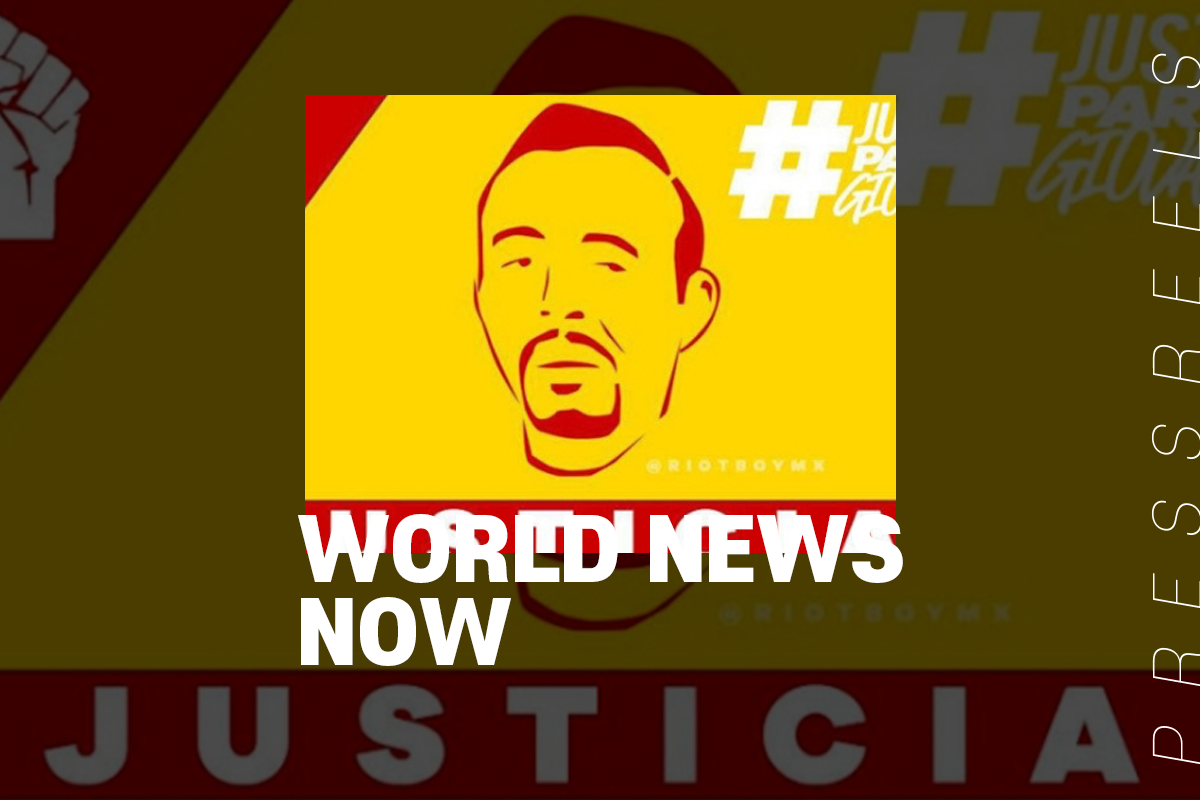 Amid a stir across the U.S. over the "George Floyd" incident that killed white police abuses, similar cases of abuse of public power have been revealed in Mexico, sparking public outrage.
The daily El Universal has been protesting against the incident since it was belatedly revealed that construction worker Giovanni Lopez died the next day after being arrested by police in Guadalajara, western Mexico, on April 4.
The official reason for the arrest revealed by the police is not known, but the video footage posted on social media at the time of the arrest suggests that the reason is "not wearing a mask."
Death of George Floyd
On May 25, 2020, George Floyd, a 46-year-old black man, died in Minneapolis, Minnesota, after Derek Chauvin, a white police officer, knelt on Floyd's neck for almost nine minutes while Floyd was handcuffed face down in the street