Fans of Eddie Murphy were glad to have seen him return to NBC's Saturday Night Live, and today, he just told the talk show host from Ellen DeGeneres why he made such a decision.
According to him, "I wanted to go back after the 40th anniversary". He was refereeing to the 2015 Saturday Night Live that was about a feud between him and the comic.
Murphy left the show in 1984 and got mad over a 1990's era joke by David Spade, who called the actor as a "falling star."
On The Ellen DeGeneres Show, he said that his appearance there was a "a big burst of nostalgia" and that he was waiting for the right time to take the next step, and he said, "Dolemite made this the perfect time." "Dolemite Is My Name" is the latest movie Murphy is starring on. It is based on real-life Blaxploitation star and comedian Rudy Ray Moore.
This is a Netflix film. He talked about his meeting with Mr. Rogers after the Saturday Night Live version and about revisiting the multi-character Coming to America franchise's sequels, "Murphy explained, "Every time I do a make-up movie, I always say this is the last time I'm doing this sh*t. then I end up in the make-up chair." So, I'm never doing it again now." He added.
Murphy did pretty well distancing himself from the show and became one of the biggest stars in Hollywood. Nostalgia is something that hits everyone.
And for now, he wasn't sure what would happen if he retakes the stage, it has been 35 years already, but he told Ellen DeGeneres that he would imagine that he will bring back some or even all of them.
This Oscar award-winning actor often gets mixed reactions from fans when they learn that he has ten kids. He has kids of ages ranging from 30 to 1 year old. Murphy and his fiancée, Paige Butcher, just welcomed their second child las December. A father to Eric 30, Bella Zahra, 17, Zola Ivy, 19, Shayne Audra,24, Bria, 29, Miles Mitchell, 26 and Izzy Oona, 3. He admits that he is happy with it. "Men kind of look at me like, He's crazy! How much did that sh*t cost?' he said. Women though have better reactions. "And women, it's kind of like, there's something sexy about it, I think. 'Eddie Murphy must be doing his thing. Eddie Murphy may be getting it in! He doesn't be bullsh*ttin'!'"
The actor confirmed that Coming to America sequel is a wrap, and he's more than pleased with the result.
"I couldn't be happier with how it turned out," he exclaimed happily.
He continued, "A lot of people had this expectation," "People said to me when they found out I was making it, 'Don't f&*k that movie up! Don't mess with it! We've gone above and beyond what anybody would think."
Murphy will be seen more than expected next year, it seems, and fans can't just wait for it.
Read More: Take Note of These Things, Kid Rock
BLACKPINK With a Hat-Trick As They Once Again Retain The #1 Spot In NEW K.ID's Weekly Chart
NEW K.ID, the No.1 TV channel for all K-Pop entertainment and source (https://cutt.ly/NEWKID), announced its weekly chart for the 3rd week of August.
BLACKPINK retains its #1 spot in the NEW K.ID's weekly chart for three consecutive weeks as they tie with WINNER's previous record. BLACKPINK has announced a new single dropping on August 28th which will be a collaboration with American pop star, Selena Gomez. Selena Gomez also recently teased her collaboration with BLACKPINK on her Instagram post captioned, "SELPINK pulling up soon. 8/28".
Following their release of the single, BLACKPINK will be releasing their first debut album on October 2nd.
PENTAGON, SHINee, GWSN, and N.Flying all retained their spots in TOP5. The 6th place, WINNER, celebrated their 6th year debut anniversary. MINO posted a photo of WINNER on his Instagram, celebrating the time and unforgettable memories that they have spent together for the last 6 years.
Ranked at #9, SF9's Rowoon has been named as 'The North Face white label's F/W' model and its brand ambassador. With a height over 6'3'', Rowoon not only has a youthful personality but also has various talents as he can both sing and act in various entertainment fields. The North Face saw that Rowoon's versatility perfectly matched its brand image and decided to partner with Rowoon.
Coming in at #10, DAY6's sub-unit, Even of Day, is releasing a new album, 'The Book of Us: Gluon – Nothing can tear us apart' on August 31st. All 7 songs in the album are written and produced by the Even of Day members. Young K is expected to play guitar in place of Sungjin and Jae. JYP's representative commented, "Young K showed his expertise on the bass guitar and will continue to play more instruments." It was also mentioned that Wonpil's synthesizer and Dowoon's electronic drum will be key in this album.
Additionally, in last week's '2020 SORIBADA BEST K-MUSIC AWARDS', GWSN and LOONA won New Wave New Artist Awards while GFRIEND took the main prize (bonsang) home.
NEW K.ID, the only TV channel that allows viewers to enjoy K-POP Idol-related content programming 24/7 and exclusive episodes curated from 10K+ videos, is available at CH 511 for free on LG Smart TVs and XUMO apps on all Internet-connected devices.
Death after unmasked arrest – Mexico Floyd
The official reason for the arrest revealed by the police is not known, but the video footage posted on social media at the time of the arrest suggests that the reason is "not wearing a mask."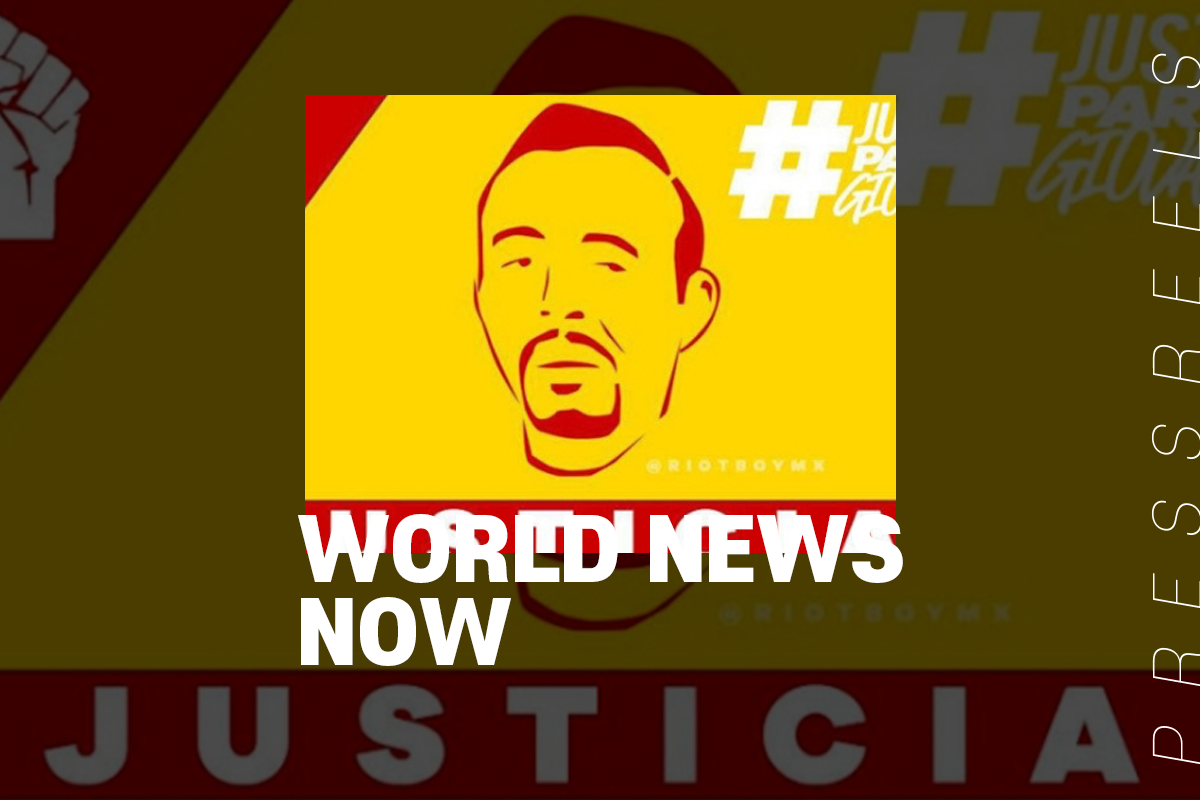 Amid a stir across the U.S. over the "George Floyd" incident that killed white police abuses, similar cases of abuse of public power have been revealed in Mexico, sparking public outrage.
The daily El Universal has been protesting against the incident since it was belatedly revealed that construction worker Giovanni Lopez died the next day after being arrested by police in Guadalajara, western Mexico, on April 4.
The official reason for the arrest revealed by the police is not known, but the video footage posted on social media at the time of the arrest suggests that the reason is "not wearing a mask."
Death of George Floyd
On May 25, 2020, George Floyd, a 46-year-old black man, died in Minneapolis, Minnesota, after Derek Chauvin, a white police officer, knelt on Floyd's neck for almost nine minutes while Floyd was handcuffed face down in the street