When politics, antics, and music doesn't mesh well, one will have to go down, and that is Kid Rock.
For some of you who are avid loyal to one of the restaurants in Little Caesars Arena, take note that one of them will be gone by then.
Made in Detroit Restaurant that offers rock and Southern-themed food with some of Kid Rock's memorabilia will not be there long.
Ilitch Holdings have just announced that Kid Rock decided not to renew his agreement for Kid Rock's Made in Detroit.
This service restaurant had been opened since the arena also made its grand opening.
The president for sports and entertainment, Chris Granger, for the said company announces that there will be a replacement with a concept that "aligns with our community and company values".
Consequently, some activists gathered and asked for that space to be transformed into a minority-owned specifically black-owned, but that would not be ideal because of some agreements with the LCA.
Rev. Charles Williams II, a local NAN president, was calling on the Ilitch's and that they should "send a clear-cut message, and this is: Thank you and see you later, Kid Rock" and adding "good riddance".
The announcement of the said discontinuance came after a video emerged of Kid Rock onstage in one of his restaurants, Nashville, drunk and made a graphic rant against Oprah Winfrey.
The statement of Granger didn't mention, "We have been in contact with Kid Rock in this incident, but he has voluntarily decided not to renew his licensing agreement for the Kid Rock's Made in Detroit restaurant, which comes up for renewal in April. We are in the business of amazing and inspiring our fans and guests through an incredible array of world-class sporting and live entertainment events. As our venues are open, inviting, inclusive, and respectful to all, we look forward to bringing on an exciting new concept that aligns with our community and company values."
Kid Rock, on the other hand, announced his confirmation on Wednesday morning regarding the non-renewal of the agreement with LCS. He shared on his Facebook, "I guess the millions of dollars I pumped into that town was not enough," he wrote.
"I will let the NAN network and others go ahead and take the wheel now. Good luck. I may be guilty of being a loud-mouth jerk at the time, but trying to label me racist is a joke, and only does a disservice to the black community, which I have supported my entire life, by trying to alienate myself and many others. "
He also furthermore mentioned his donations 250k donated to Eastern Market for the Kid Rock Community Kitchen, 250K gave to the Barbara Bush Reading Innovative in Detroit, 1M raised to help save the DSO and many, many more 10'2 if not 100's of thousands of dollars raised and donated in Detroit by Kid Rock.
His latest post was, "All this BS going on has just got my blood pumpin' and is only more songwriting fuel a new record and tour in 2021".
Read More: Watch the New Black Widow Trailer
BLACKPINK With a Hat-Trick As They Once Again Retain The #1 Spot In NEW K.ID's Weekly Chart
NEW K.ID, the No.1 TV channel for all K-Pop entertainment and source (https://cutt.ly/NEWKID), announced its weekly chart for the 3rd week of August.
BLACKPINK retains its #1 spot in the NEW K.ID's weekly chart for three consecutive weeks as they tie with WINNER's previous record. BLACKPINK has announced a new single dropping on August 28th which will be a collaboration with American pop star, Selena Gomez. Selena Gomez also recently teased her collaboration with BLACKPINK on her Instagram post captioned, "SELPINK pulling up soon. 8/28".
Following their release of the single, BLACKPINK will be releasing their first debut album on October 2nd.
PENTAGON, SHINee, GWSN, and N.Flying all retained their spots in TOP5. The 6th place, WINNER, celebrated their 6th year debut anniversary. MINO posted a photo of WINNER on his Instagram, celebrating the time and unforgettable memories that they have spent together for the last 6 years.
Ranked at #9, SF9's Rowoon has been named as 'The North Face white label's F/W' model and its brand ambassador. With a height over 6'3'', Rowoon not only has a youthful personality but also has various talents as he can both sing and act in various entertainment fields. The North Face saw that Rowoon's versatility perfectly matched its brand image and decided to partner with Rowoon.
Coming in at #10, DAY6's sub-unit, Even of Day, is releasing a new album, 'The Book of Us: Gluon – Nothing can tear us apart' on August 31st. All 7 songs in the album are written and produced by the Even of Day members. Young K is expected to play guitar in place of Sungjin and Jae. JYP's representative commented, "Young K showed his expertise on the bass guitar and will continue to play more instruments." It was also mentioned that Wonpil's synthesizer and Dowoon's electronic drum will be key in this album.
Additionally, in last week's '2020 SORIBADA BEST K-MUSIC AWARDS', GWSN and LOONA won New Wave New Artist Awards while GFRIEND took the main prize (bonsang) home.
NEW K.ID, the only TV channel that allows viewers to enjoy K-POP Idol-related content programming 24/7 and exclusive episodes curated from 10K+ videos, is available at CH 511 for free on LG Smart TVs and XUMO apps on all Internet-connected devices.
Death after unmasked arrest – Mexico Floyd
The official reason for the arrest revealed by the police is not known, but the video footage posted on social media at the time of the arrest suggests that the reason is "not wearing a mask."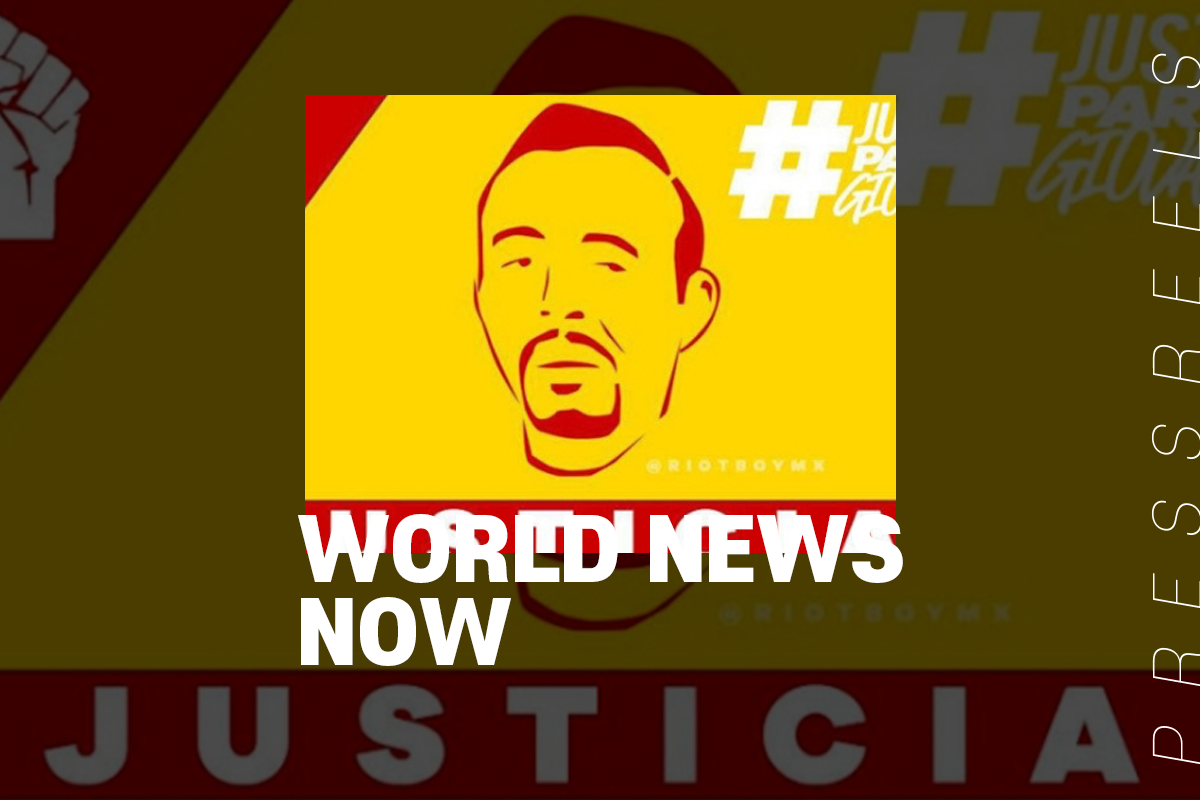 Amid a stir across the U.S. over the "George Floyd" incident that killed white police abuses, similar cases of abuse of public power have been revealed in Mexico, sparking public outrage.
The daily El Universal has been protesting against the incident since it was belatedly revealed that construction worker Giovanni Lopez died the next day after being arrested by police in Guadalajara, western Mexico, on April 4.
The official reason for the arrest revealed by the police is not known, but the video footage posted on social media at the time of the arrest suggests that the reason is "not wearing a mask."
Death of George Floyd
On May 25, 2020, George Floyd, a 46-year-old black man, died in Minneapolis, Minnesota, after Derek Chauvin, a white police officer, knelt on Floyd's neck for almost nine minutes while Floyd was handcuffed face down in the street