Ethan Couch was again arrested and accused of violating his probation.
Couch was the infamous person who had a drunk driving case and is known for his "affluenza" defense in Texas.
Couch, who is currently 22, was tested positive for THC on a drug patch. THC is tetrahydrocannabinol, the primary psychoactive component of the plant, cannabis.
When he was still in his teenage years, he was sentenced in 2013 to 10 years' probation for drunk driving and killed four people and injured two others.
Prosecutors during that time wanted 20 years in prison. Still, Couch didn't do any prison time when he did a psychologist test and was acclaimed that he was a victim for "affluenza," a product of privileged and wealthy parents whose parents never put a limit on their kids.
This decision stirred many, especially the victims' families and those anti-drunk driving advocates.
What happened in 2013? Couch, who was 16 years old by then, was driving a pickup and drove past four pedestrians on the road in Burleson, Texas.
A mother and a daughter died on the spot when they tried to help a friend whose SUV had broken down. A youth pastor who was driving by stopped and helped them. All of them got killed.
He was driving 70mph in a 40mph zone. On the other hand, two people at the back of Couch's pickup got tossed and were injured severely. One of them having a brain injury and filed a lawsuit against Couch; however, it was settled.
A couple of hours after the crash, it was found out that Couch had a blood alcohol level of 0.24, three times more than the legal limit.
It was a cry for advocacy group Mothers Against Drunk Driving. MADD President Colleen Sheehey-Church was told during an interview, "It was devastating to so many people. Seven-hundred and 20 days show you drunken driving homicides aren't treated as violent crimes."
Couch went to Mexico with his mother, Tonya Couch, in 2015, but they were sent back to the United States when a Texas judge ordered two years of jail time for him.
His mother was awaiting trial on felon and money laundering charges when they went to Mexico. In 2018, he was released.
On Thursday, Ethan Couch was arrested again according to the online court records, but it didn't mention any court appearance.
The attorneys of Couch, Scott Brown, and Reagan Wynn said that he has been monitored regularly for alcohol and other illegal substance for more than 20 months and has never been decisive in the test of any substance. "We cannot make any further statement until we have the opportunity to investigate to determine if Ethan ingested THC and, if so if it was a voluntary act on his part," the lawyers said in a statement.
Fred Couch, Ethan's father, was charged with assault and accused of choking his lover in July. He was charged with assault of a house member by impeding her breath.
Read More: Rapper DaBaby Arrested in Miami for Battery Charge After Robbing His Promoter
BLACKPINK With a Hat-Trick As They Once Again Retain The #1 Spot In NEW K.ID's Weekly Chart
NEW K.ID, the No.1 TV channel for all K-Pop entertainment and source (https://cutt.ly/NEWKID), announced its weekly chart for the 3rd week of August.
BLACKPINK retains its #1 spot in the NEW K.ID's weekly chart for three consecutive weeks as they tie with WINNER's previous record. BLACKPINK has announced a new single dropping on August 28th which will be a collaboration with American pop star, Selena Gomez. Selena Gomez also recently teased her collaboration with BLACKPINK on her Instagram post captioned, "SELPINK pulling up soon. 8/28".
Following their release of the single, BLACKPINK will be releasing their first debut album on October 2nd.
PENTAGON, SHINee, GWSN, and N.Flying all retained their spots in TOP5. The 6th place, WINNER, celebrated their 6th year debut anniversary. MINO posted a photo of WINNER on his Instagram, celebrating the time and unforgettable memories that they have spent together for the last 6 years.
Ranked at #9, SF9's Rowoon has been named as 'The North Face white label's F/W' model and its brand ambassador. With a height over 6'3'', Rowoon not only has a youthful personality but also has various talents as he can both sing and act in various entertainment fields. The North Face saw that Rowoon's versatility perfectly matched its brand image and decided to partner with Rowoon.
Coming in at #10, DAY6's sub-unit, Even of Day, is releasing a new album, 'The Book of Us: Gluon – Nothing can tear us apart' on August 31st. All 7 songs in the album are written and produced by the Even of Day members. Young K is expected to play guitar in place of Sungjin and Jae. JYP's representative commented, "Young K showed his expertise on the bass guitar and will continue to play more instruments." It was also mentioned that Wonpil's synthesizer and Dowoon's electronic drum will be key in this album.
Additionally, in last week's '2020 SORIBADA BEST K-MUSIC AWARDS', GWSN and LOONA won New Wave New Artist Awards while GFRIEND took the main prize (bonsang) home.
NEW K.ID, the only TV channel that allows viewers to enjoy K-POP Idol-related content programming 24/7 and exclusive episodes curated from 10K+ videos, is available at CH 511 for free on LG Smart TVs and XUMO apps on all Internet-connected devices.
Death after unmasked arrest – Mexico Floyd
The official reason for the arrest revealed by the police is not known, but the video footage posted on social media at the time of the arrest suggests that the reason is "not wearing a mask."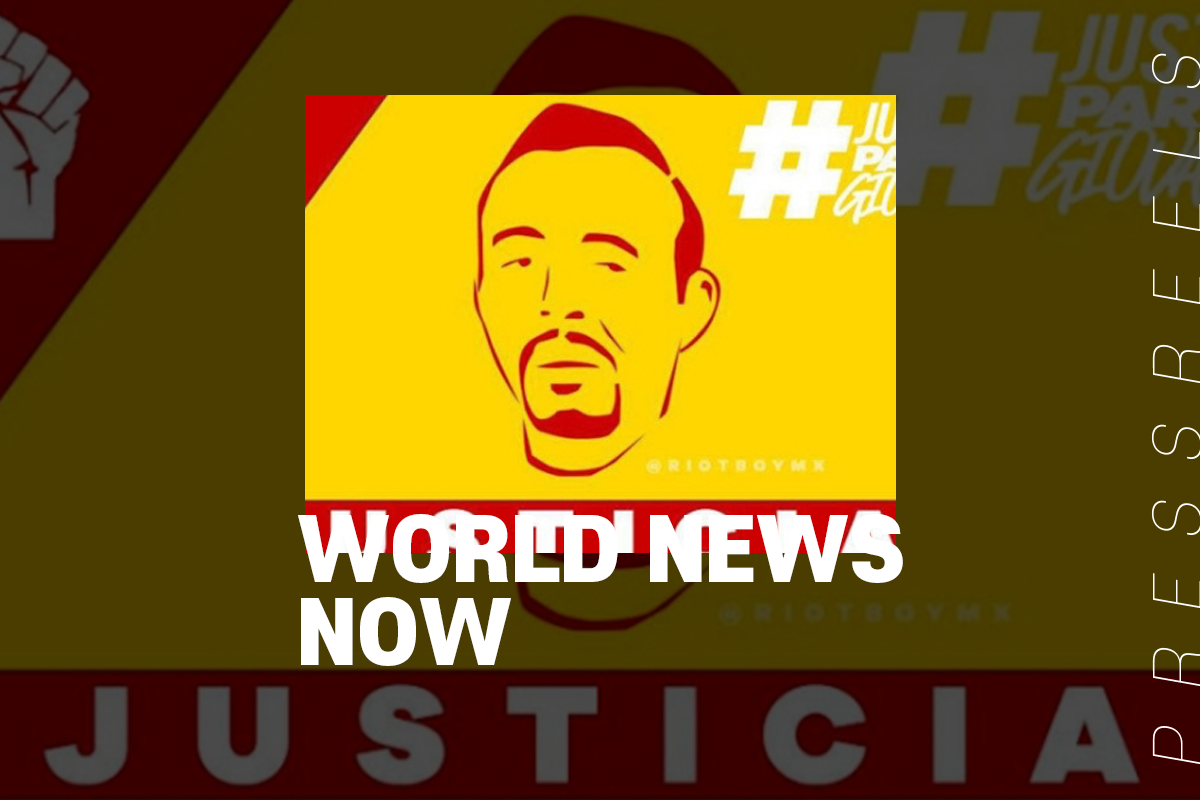 Amid a stir across the U.S. over the "George Floyd" incident that killed white police abuses, similar cases of abuse of public power have been revealed in Mexico, sparking public outrage.
The daily El Universal has been protesting against the incident since it was belatedly revealed that construction worker Giovanni Lopez died the next day after being arrested by police in Guadalajara, western Mexico, on April 4.
The official reason for the arrest revealed by the police is not known, but the video footage posted on social media at the time of the arrest suggests that the reason is "not wearing a mask."
Death of George Floyd
On May 25, 2020, George Floyd, a 46-year-old black man, died in Minneapolis, Minnesota, after Derek Chauvin, a white police officer, knelt on Floyd's neck for almost nine minutes while Floyd was handcuffed face down in the street