Josie Harris, the ex-girlfriend, and mother of the legendary boxer Floyd Mayweather has been found dead on Monday night.
The 40-year-old woman was in her car when she was found at her home in Valencia town.
According to TMZ "She was pronounced dead at the scene. "We're told there does not appear to be any foul play and the case is being treated as a death investigation as opposed to a homicide probe."
Mayweather and Harris have been in a lot of circumstances before but there is no indication that this has a connection with the death.
In the past, Harris came out in the open and said that she was abused physically by the boxer at least 6 times just before the biggest brutal she received in September of 2010. Their son, Koraun, 15-year-old, saw what happened. Mayweather spent 0 days in prison for what he did.
The two of them have 3 children together and even they were apart, they still constantly argue and one of the causes of this was her dating another man. It was reported that on the evening of that September, the police were summoned and the boxer was able to exit the house.
A couple of hours later, she fell asleep on her couch, the boxer then returned with someone. Koraun who was not sleeping at that time went to the door and saw it was his dad so the child let him in upon his insisting.
Mayweather then went to Harris and was shouting and yanking her hair.
During that time, his dad ordered Koraun to stay in his bedroom, lock the door and don't do anything. He saw what his dad was doing to his mom, tried to go for help but Mayweather's companion stopped him. From then on, he publicly said that his father was a coward.
Several years passed by, Josie Harris seemed to have forgiven Mayweather and told TMZ, "Shit happens. I'm not mad at him at all. love Floyd to death. Floyd loves his kids and is a great father. He would never do anything like that again … I'm sorry the situation happened … now we will just progress and start over and move forward together."
Mayweather didn't plead guilty. During an interview in 2015, he mentioned, "Did I kick, stomp, and beat someone? No, that didn't happen. Did I restrain a woman that was on drugs? Yes, I did. So, if they say that's domestic violence, then, you know what? I'm guilty. I'm guilty of restraining someone."
Mayweather is one of the highest-earning sports stars then, he was arrested or cited from 5 different women. One of the women was Jackson, who filed a civil lawsuit against the boxer, also imprisonment and pointing a gun at her.
Harris also sued Mayweather $20 million for the damages for defamation, intentional infliction, and distress.
In 2017, Harris again exclaimed about their relationship and said, "I was a battered woman. I felt embarrassed about saying I was a battered woman. I felt shame. I felt like it was my fault. What did I do? I didn't understand what a battered woman was at that time."
Read More: International Women's Day; Netflix Launch 'Because She Watched'
BLACKPINK With a Hat-Trick As They Once Again Retain The #1 Spot In NEW K.ID's Weekly Chart
NEW K.ID, the No.1 TV channel for all K-Pop entertainment and source (https://cutt.ly/NEWKID), announced its weekly chart for the 3rd week of August.
BLACKPINK retains its #1 spot in the NEW K.ID's weekly chart for three consecutive weeks as they tie with WINNER's previous record. BLACKPINK has announced a new single dropping on August 28th which will be a collaboration with American pop star, Selena Gomez. Selena Gomez also recently teased her collaboration with BLACKPINK on her Instagram post captioned, "SELPINK pulling up soon. 8/28".
Following their release of the single, BLACKPINK will be releasing their first debut album on October 2nd.
PENTAGON, SHINee, GWSN, and N.Flying all retained their spots in TOP5. The 6th place, WINNER, celebrated their 6th year debut anniversary. MINO posted a photo of WINNER on his Instagram, celebrating the time and unforgettable memories that they have spent together for the last 6 years.
Ranked at #9, SF9's Rowoon has been named as 'The North Face white label's F/W' model and its brand ambassador. With a height over 6'3'', Rowoon not only has a youthful personality but also has various talents as he can both sing and act in various entertainment fields. The North Face saw that Rowoon's versatility perfectly matched its brand image and decided to partner with Rowoon.
Coming in at #10, DAY6's sub-unit, Even of Day, is releasing a new album, 'The Book of Us: Gluon – Nothing can tear us apart' on August 31st. All 7 songs in the album are written and produced by the Even of Day members. Young K is expected to play guitar in place of Sungjin and Jae. JYP's representative commented, "Young K showed his expertise on the bass guitar and will continue to play more instruments." It was also mentioned that Wonpil's synthesizer and Dowoon's electronic drum will be key in this album.
Additionally, in last week's '2020 SORIBADA BEST K-MUSIC AWARDS', GWSN and LOONA won New Wave New Artist Awards while GFRIEND took the main prize (bonsang) home.
NEW K.ID, the only TV channel that allows viewers to enjoy K-POP Idol-related content programming 24/7 and exclusive episodes curated from 10K+ videos, is available at CH 511 for free on LG Smart TVs and XUMO apps on all Internet-connected devices.
Death after unmasked arrest – Mexico Floyd
The official reason for the arrest revealed by the police is not known, but the video footage posted on social media at the time of the arrest suggests that the reason is "not wearing a mask."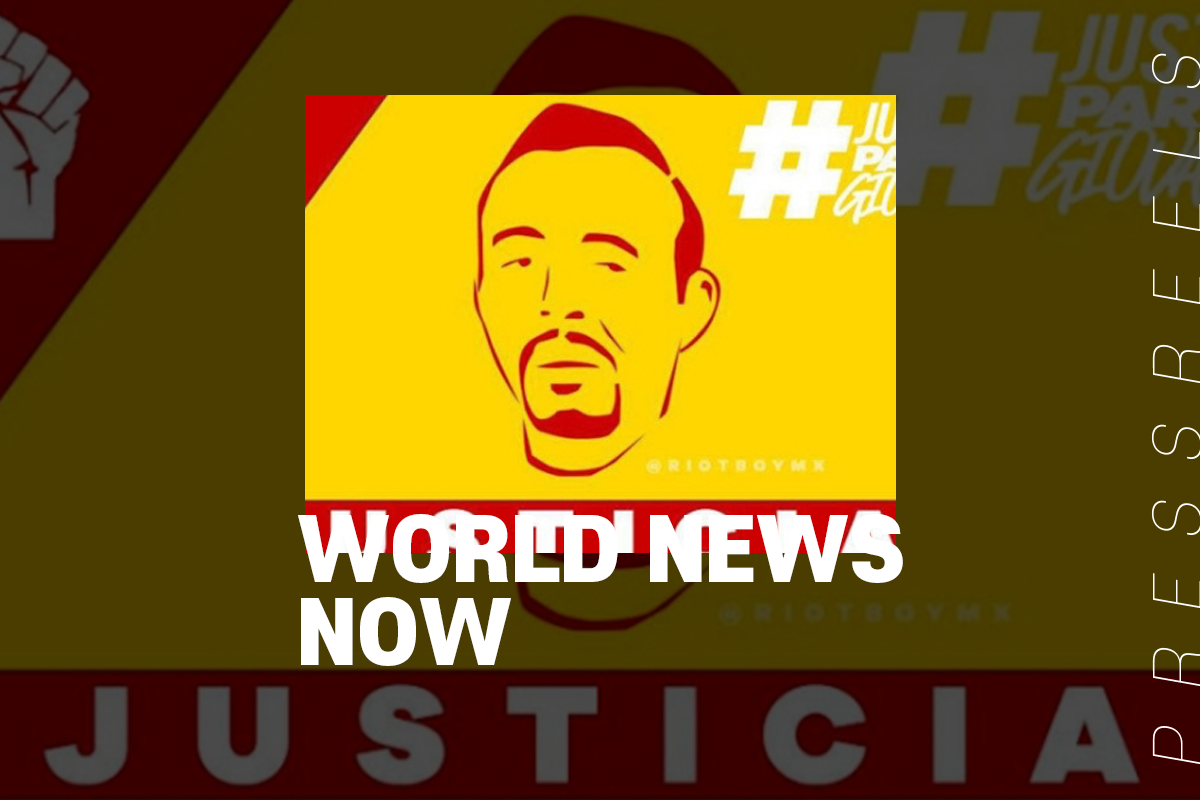 Amid a stir across the U.S. over the "George Floyd" incident that killed white police abuses, similar cases of abuse of public power have been revealed in Mexico, sparking public outrage.
The daily El Universal has been protesting against the incident since it was belatedly revealed that construction worker Giovanni Lopez died the next day after being arrested by police in Guadalajara, western Mexico, on April 4.
The official reason for the arrest revealed by the police is not known, but the video footage posted on social media at the time of the arrest suggests that the reason is "not wearing a mask."
Death of George Floyd
On May 25, 2020, George Floyd, a 46-year-old black man, died in Minneapolis, Minnesota, after Derek Chauvin, a white police officer, knelt on Floyd's neck for almost nine minutes while Floyd was handcuffed face down in the street