In Nairobi Kenya, two white giraffes were killed by poachers.
These giraffes have rare pigmentation and have mesmerized the whole world. It has been very challenging for the official and Kenya to avoid the impact of poaching but finally, they got them.
It is a very sad day for the world as their deaths caused only one more giraffe to be left, a male one.
The manager of Ishaqbini Hirola Community Conservancy in northeastern Kenya, where the giraffes are living, said that their rangers made a confirmation of the death of the two giraffes.
A white female giraffe and a 7-month-old calf. There were photos of the skeletal remains of the two.
"This is a very sad day for the community of Ijara and Kenya as a whole. We are the only community in the world who are custodians of the white giraffe." He continued, "Its killing is a blow to the tremendous steps taken by the community to conserve rare and unique species and a wake-up call for continued support to conservation efforts."
From what they have seen, it is estimated that they have been killed about 4 months ago.
According to Kenya Wildlife Service: We are investigating reports of the deaths of a white Giraffe and a calf in Ishaqbini Conservancy in Garissa County. Our teams on the ground have seen bones believed to be those of the two giraffes.
The bones are estimated to be four months old.
The uniqueness of their whiteness has garnered international attention and was first seen grazing in 2017 by one villager from Kenya who was also herding his animals near the Ishaqbini sanctuary.
The adult giraffe was also together with a baby giraffe and has not been known if the pale baby giraffe cleared from the skin pigmentation last year. in 2019, a second calf was born to bringing the total white giraffes in the sanctuary to 3.
These giraffes didn't have albinism but are showing symptoms of some sort of genetic condition known to be leucism by which animals experience some partial loss of pigmentation.
The Giraffe Conservation Foundation said that the number of reticulated giraffes all over the world has declined by more than 50% in the past 30 years. In Africa, there are several 111,000 giraffes. Most of these calves don't survive in their first year.
The killings of these animals specifically the rare white giraffes just highlighted the poaching in the area for their meat and hide. Elephants and rhinoceroses' population also declined as their ivory and horns are deemed to be valuable as status symbols and are also used for traditional medicine.
Furthermore, these white giraffes were a big boost to the tourism industry in the area.
For those who may know something about the wildlife and conserving it, you may contact the Kenya Wildlife Center:
Our personnel on the ground are jointly working with community rangers and the conservancy management to establish the facts about the incident. Ag. Head – Corporate Communications Ngugi Gecaga 0722417755
Read More: Harvey Weinstein Sentenced to 23 Years in Prison
BLACKPINK With a Hat-Trick As They Once Again Retain The #1 Spot In NEW K.ID's Weekly Chart
NEW K.ID, the No.1 TV channel for all K-Pop entertainment and source (https://cutt.ly/NEWKID), announced its weekly chart for the 3rd week of August.
BLACKPINK retains its #1 spot in the NEW K.ID's weekly chart for three consecutive weeks as they tie with WINNER's previous record. BLACKPINK has announced a new single dropping on August 28th which will be a collaboration with American pop star, Selena Gomez. Selena Gomez also recently teased her collaboration with BLACKPINK on her Instagram post captioned, "SELPINK pulling up soon. 8/28".
Following their release of the single, BLACKPINK will be releasing their first debut album on October 2nd.
PENTAGON, SHINee, GWSN, and N.Flying all retained their spots in TOP5. The 6th place, WINNER, celebrated their 6th year debut anniversary. MINO posted a photo of WINNER on his Instagram, celebrating the time and unforgettable memories that they have spent together for the last 6 years.
Ranked at #9, SF9's Rowoon has been named as 'The North Face white label's F/W' model and its brand ambassador. With a height over 6'3'', Rowoon not only has a youthful personality but also has various talents as he can both sing and act in various entertainment fields. The North Face saw that Rowoon's versatility perfectly matched its brand image and decided to partner with Rowoon.
Coming in at #10, DAY6's sub-unit, Even of Day, is releasing a new album, 'The Book of Us: Gluon – Nothing can tear us apart' on August 31st. All 7 songs in the album are written and produced by the Even of Day members. Young K is expected to play guitar in place of Sungjin and Jae. JYP's representative commented, "Young K showed his expertise on the bass guitar and will continue to play more instruments." It was also mentioned that Wonpil's synthesizer and Dowoon's electronic drum will be key in this album.
Additionally, in last week's '2020 SORIBADA BEST K-MUSIC AWARDS', GWSN and LOONA won New Wave New Artist Awards while GFRIEND took the main prize (bonsang) home.
NEW K.ID, the only TV channel that allows viewers to enjoy K-POP Idol-related content programming 24/7 and exclusive episodes curated from 10K+ videos, is available at CH 511 for free on LG Smart TVs and XUMO apps on all Internet-connected devices.
Death after unmasked arrest – Mexico Floyd
The official reason for the arrest revealed by the police is not known, but the video footage posted on social media at the time of the arrest suggests that the reason is "not wearing a mask."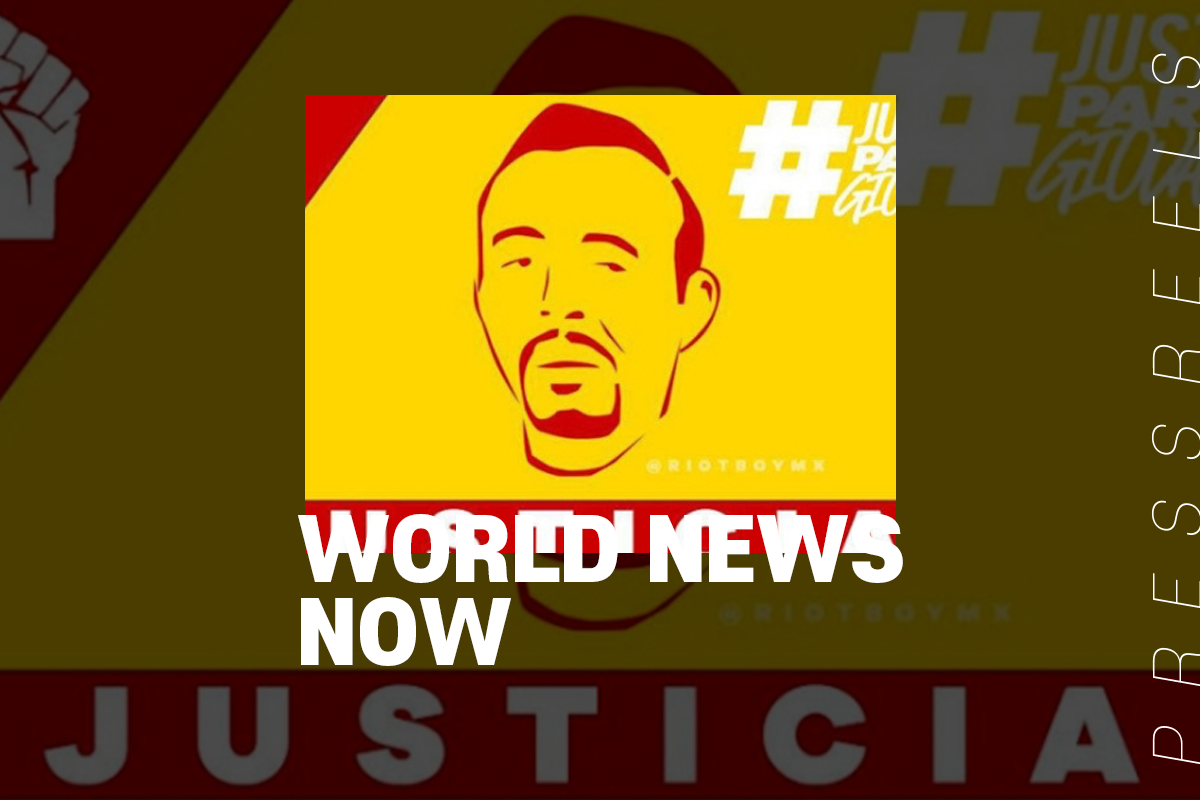 Amid a stir across the U.S. over the "George Floyd" incident that killed white police abuses, similar cases of abuse of public power have been revealed in Mexico, sparking public outrage.
The daily El Universal has been protesting against the incident since it was belatedly revealed that construction worker Giovanni Lopez died the next day after being arrested by police in Guadalajara, western Mexico, on April 4.
The official reason for the arrest revealed by the police is not known, but the video footage posted on social media at the time of the arrest suggests that the reason is "not wearing a mask."
Death of George Floyd
On May 25, 2020, George Floyd, a 46-year-old black man, died in Minneapolis, Minnesota, after Derek Chauvin, a white police officer, knelt on Floyd's neck for almost nine minutes while Floyd was handcuffed face down in the street