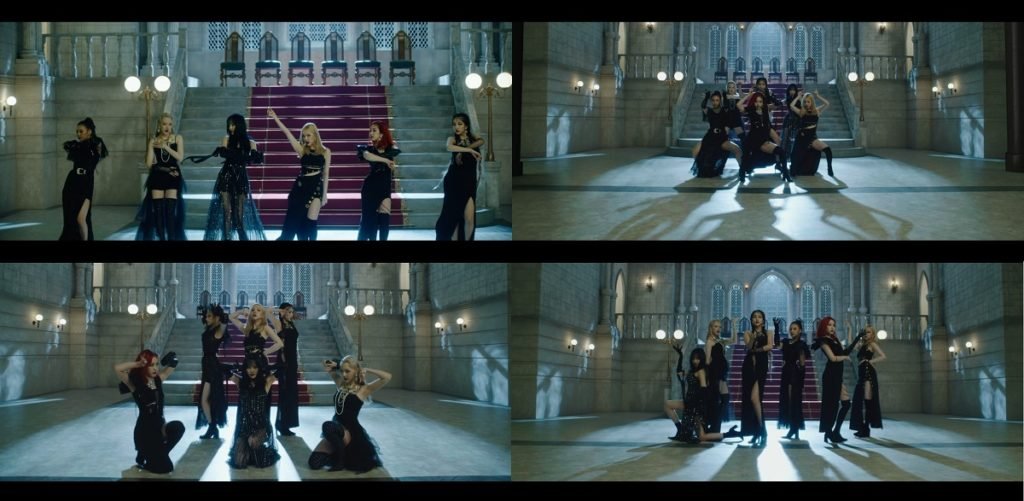 (PRESSREELS) GFRIEND has released a dance version music video for their new song "Apple," which features seductive performances.
GFRIEND showed the music video for the choreography version of "Apple," the title track of its new mini album "Song of the Sears," on YouTube and its official SNS channel at 6 p.m. on the 18th.
The choreography version music video depicts the seductive performance of GFRIEND, who turned into a "clean witch," with a wide garden and a huge temple in the background. The appeal point is that you can see the colorful point choreography and movements of the six members in the same background as the music video of "Apple" released on July 13.
GFRIEND showed extraordinary love for fans by releasing choreography videos one after the other, following choreography videos presented in the practice room. The music video for "Apple," released on July 13, surpassed 15 million views in just four days after its release, proving the high interest of fans around the world.
The new song "Apple" is about a girl who made a choice shaking in a whisper of temptation. She used the word "witch" in the lyrics to express a woman's honest and confident image of desire, not just a seduction. The dreamy atmosphere and trendy melody that surrounds the entire song make it highly addictive. Member Eunha participated in writing the lyrics, composing, and Yuju's composing, giving a glimpse of her musical growth as an artist.