Big Hit Entertainment has joined hands with Kiswe Mobile, a live streaming solution company in the U.S.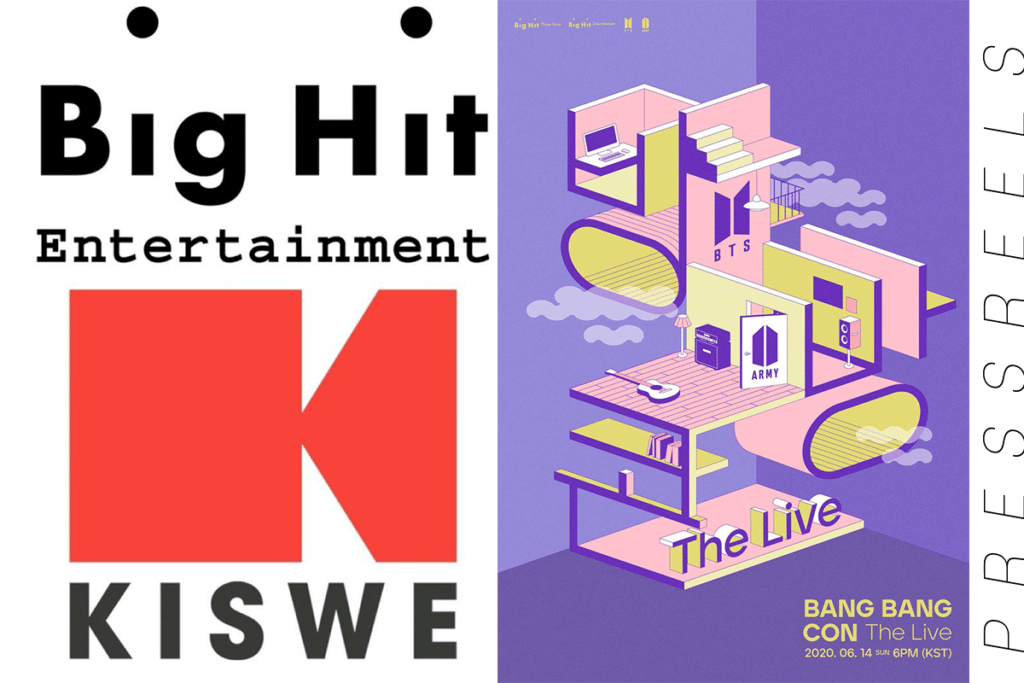 Big Hit and Kiswe announced that "Big Hit's CEO Yoon Seok-joon, Kiswe chairman and founder Dr. Kim Jong-hoon and Mike Shabel signed a memorandum of understanding (MOU) on the 8th and promised global partnerships between the two companies."
Through this partnership, the two companies will start to expand their global business and services in earnest by pursuing innovation in the global fan experience. In particular, it plans to introduce various services centering on Weverse, Big Hit's global fan community platform, and implement 'one-stop service in the music industry'.
The strategic partnership was made with the aim of maximizing the synergy of the capabilities of both companies to provide music fans around the world with a more enjoyable and extensive performance experience. Big Hit's strong content planning and artist IP and Kiswe's technology will meet to develop and introduce customized services so that fans can enjoy content in an optimal way in a changing global performance environment.
The first collaborative project is "Multiview Live Streaming," which will feature six angles on one screen at BTS' online real-time performance "Bang Bang Con The Live" on June 14, offering a multi-view service that allows users to choose the desired screen.
Kiswe is a global company co-founded in 2013 by Dr. Kim Jong-hoon, former head of Bell Laboratories, and Wim Swaldon and Jimmy Lin. It has multi-channel convergence technology based on cloud servers and 'multiview live streaming' source technology that allows users to watch entertainment content and sports broadcasts on a customized basis. High-definition and high-quality videos are also delivered efficiently with low capacity, providing rich digital video experience by broadcasting live streaming of many global events such as the National Basketball Association (NBA).
Big Hit aims to deliver Big Hit's powerful content to global fans more effectively through strategic partnerships with Kiswe. Based on its content planning capabilities that maximize fans' enjoyment, such as BTS' online streaming festival "Bang Bang Con" held in April and online real-time performance "Bang Bang Con The Live" to be held on the 14th, Big Hit plans to develop a new performance viewing method tailored to the characteristics of content and various needs of fans in the future with Kiswe.
"Through this agreement, we have opened up various possibilities of innovation in the global market by meeting Big Hit's contents, planning, and Kiswe's technology," said Yoon Seok-joon, CEO of Big Hit Entertainment. "Based on Big Hit's philosophy of considering fans' needs first, we will find a place to maximize synergy in partnership and develop and introduce services that customers want."
"With the partnership between Kiswe and Big Hit, we have expanded Kiswe's activities in the global sports and media sectors to the music sector, allowing the two companies to challenge new businesses," said CEO Mike Shabel. "We expect this partnership to be the beginning of fan experience innovation."