Vlogger PewDiePie has decided to take a break from YouTube and announced it over the weekend. PewDiePie has become one of the video-sharing platform's sensation but has been accused of racism and anti-Semitism.
This popular vlogger is one of the highest earners and had more than 100 million people following him. PewDiePie's real name is Felix Kjellberg. He had some instances when his videos were under fire because of its contents. He, however, denies, that he is supporting racism and anti-Semitic messages.
"I am taking (a) break from YouTube next year," the 30- year old Swedish vlogger said in a video uploaded over the weekend. "I wanted to say it in advance because I made up my mind. I'm tired, and I'm feeling exhausted. I don't know if you can tell … early next year I'll be away for a little while. I'll explain that later, but I wanted to give a heads up."
He criticized YouTube on their harassment policy stating that it will not allow anyone on its video-sharing platform to post content that "maliciously insults" others based on protected traits including race, gender and sexual orientation. His reaction to this was "We have this anarchy system. Don't come and ruin it for us, YouTube," and he added "The rule is if you do dumb sh*t on YouTube you will get called out on it. We need that. It's the only thing keeping us sane, YouTube."
In 2017, he paid two means holding a sign which reads "Death to all Jews". Soon after, Disney cut ties with the superstar. That also prompted some controversies with YouTube, but his account wasn't removed. Later on, he apologized for saying the n-word in a clip.
The gunman who was reportedly killed down 51 people in Christchurch, New Zealand mosque shootings referenced "Subscribe to PewDie" during that horrible Livestream of killings. He condemned the murder as the shooter mentioned him. He tweeted shortly after and said "Just heard news of the devastating reports from New Zealand Christchurch. I feel sickened having my name uttered by this person. My heart and thoughts go out to the victims, families and everyone affected by this tragedy."
Just recently, Pewdiepie the YouTube star cancelled a donation worth $50,000 for the Anti-Defamation League. The mission of which is to prevent the defamation of Jews. His reason for cancelling was his choice of charity should be "actually passionate to donate to" according to him.
Unfortunately, he lost his throne as the most subscribed star in May of this year during a battle with Indian music label t-series. Both of them were followed closely by fans.

Kjellberg made millions from advertising and other deals, all thanks to his followers on YouTube. Still, his offensive tactics also have caused many of the partners to sever their relationship with him. This vlogger posts even to Twitch, owned by Amazon, and DLive. This is not clear if he is also taking a break from the two platforms.
Read More: Chuy Bravo Dead at 63
BLACKPINK With a Hat-Trick As They Once Again Retain The #1 Spot In NEW K.ID's Weekly Chart
NEW K.ID, the No.1 TV channel for all K-Pop entertainment and source (https://cutt.ly/NEWKID), announced its weekly chart for the 3rd week of August.
BLACKPINK retains its #1 spot in the NEW K.ID's weekly chart for three consecutive weeks as they tie with WINNER's previous record. BLACKPINK has announced a new single dropping on August 28th which will be a collaboration with American pop star, Selena Gomez. Selena Gomez also recently teased her collaboration with BLACKPINK on her Instagram post captioned, "SELPINK pulling up soon. 8/28".
Following their release of the single, BLACKPINK will be releasing their first debut album on October 2nd.
PENTAGON, SHINee, GWSN, and N.Flying all retained their spots in TOP5. The 6th place, WINNER, celebrated their 6th year debut anniversary. MINO posted a photo of WINNER on his Instagram, celebrating the time and unforgettable memories that they have spent together for the last 6 years.
Ranked at #9, SF9's Rowoon has been named as 'The North Face white label's F/W' model and its brand ambassador. With a height over 6'3'', Rowoon not only has a youthful personality but also has various talents as he can both sing and act in various entertainment fields. The North Face saw that Rowoon's versatility perfectly matched its brand image and decided to partner with Rowoon.
Coming in at #10, DAY6's sub-unit, Even of Day, is releasing a new album, 'The Book of Us: Gluon – Nothing can tear us apart' on August 31st. All 7 songs in the album are written and produced by the Even of Day members. Young K is expected to play guitar in place of Sungjin and Jae. JYP's representative commented, "Young K showed his expertise on the bass guitar and will continue to play more instruments." It was also mentioned that Wonpil's synthesizer and Dowoon's electronic drum will be key in this album.
Additionally, in last week's '2020 SORIBADA BEST K-MUSIC AWARDS', GWSN and LOONA won New Wave New Artist Awards while GFRIEND took the main prize (bonsang) home.
NEW K.ID, the only TV channel that allows viewers to enjoy K-POP Idol-related content programming 24/7 and exclusive episodes curated from 10K+ videos, is available at CH 511 for free on LG Smart TVs and XUMO apps on all Internet-connected devices.
Death after unmasked arrest – Mexico Floyd
The official reason for the arrest revealed by the police is not known, but the video footage posted on social media at the time of the arrest suggests that the reason is "not wearing a mask."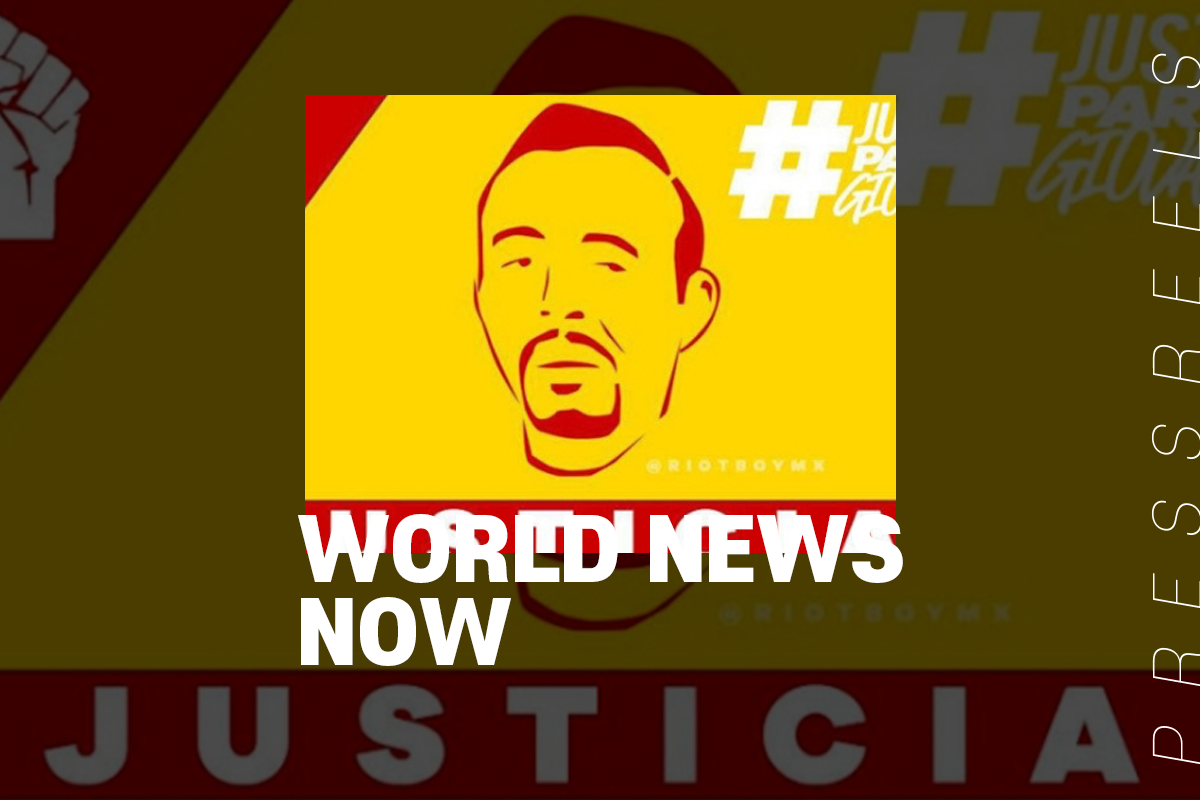 Amid a stir across the U.S. over the "George Floyd" incident that killed white police abuses, similar cases of abuse of public power have been revealed in Mexico, sparking public outrage.
The daily El Universal has been protesting against the incident since it was belatedly revealed that construction worker Giovanni Lopez died the next day after being arrested by police in Guadalajara, western Mexico, on April 4.
The official reason for the arrest revealed by the police is not known, but the video footage posted on social media at the time of the arrest suggests that the reason is "not wearing a mask."
Death of George Floyd
On May 25, 2020, George Floyd, a 46-year-old black man, died in Minneapolis, Minnesota, after Derek Chauvin, a white police officer, knelt on Floyd's neck for almost nine minutes while Floyd was handcuffed face down in the street