Singer IU, who made a comeback with her new song "Eight" on May 6, confessed her experience of being school-violated.
On May 8, the making video of "Eight" music video was uploaded on IU's official YouTube channel. IU, who was waiting on the rooftop in the making video, said, "I've been dragged to the rooftop a few times," and that she had been subjected to school violence.
Highlighting that school violence should never be committed, IU confessed that when she was playing with her friends in elementary and middle school, older sisters and brothers in school uniforms came and took money away.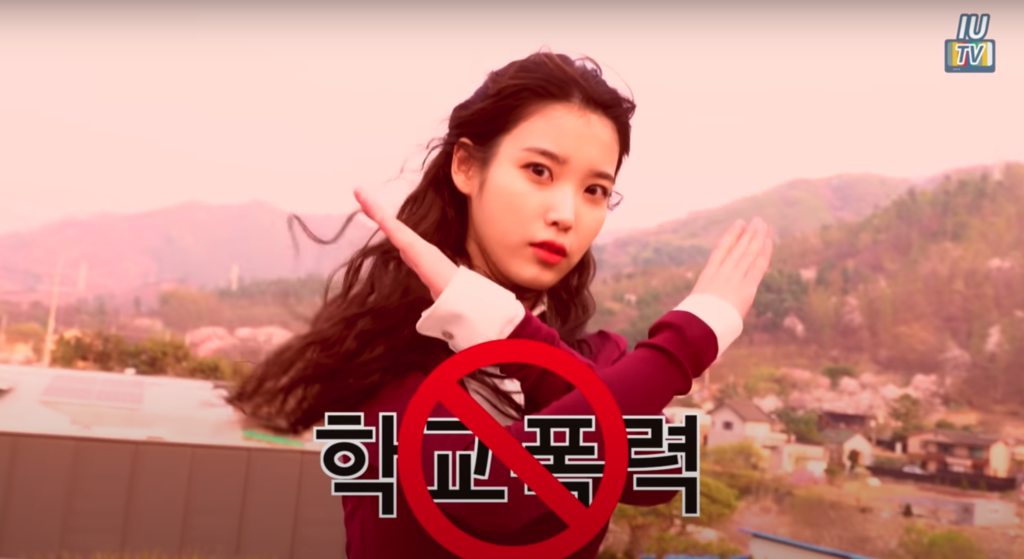 IU didn't have much money when she was young, but her sisters and brothers came by bike and took it away, threatening her with bicycle wheels. School violence should never be committed.
IU, meanwhile, released its new song "Eight" on May 6 with the group BTS member SUGA.
The music video for "Eight" has garnered 12.3 million views in just one day. It swept local music charts such as Melon and Genie and top charts in 59 countries around the world.