Who would believe that this sexy lady just turned 51? Jennifer Aniston wowed the people during a photoshoot that shows her abs.
This "Friends" star shared a photo on the day of her 51st birthday on her Instagram. She has 27.7 million followers and has more than 7 million likes as of the writing.
She shared three photos, but her first photo captured the hearts of her fans.
She captioned it with: Thank you @interviewmag for this birthday surprise. I had no idea this would be coming out today and feeling proud and honored to be celebrating with this cover. Thanks to the Interview team for celebrating women at every age… it turns out 51 is pretty fun. And thanks to @nickharamis, @melzy917, @alique_studio, @mrchrismcmillan, @gucciwestman – and my sister from another mister Sandy Bullock for talking to me about whatever the hell we were talking about. I love you so much.
In one photo from the cover shoot, Aniston is wearing a Versace draped black gown with a cut-away on the stomach showing her abdominal muscles. She nonetheless looks so sporty and tanned.
Her accessory was a pair of Cartier drop earrings. On another image, she wears a Celine biker jacket with nothing under, but Azzedine Alaia's body partnered with long knee boots. Another photo is of her wearing a pencil skirt showing her toned abs again.
During the interview, Sandra Bullock, a friend, and a drinking buddy, according to Jennifer Aniston, was doing it for her.
Bullock asked her about her health and wellness, as it is visibly seen that she is putting a lot of effort into maintaining her youthfulness and physique.
She didn't seem to age a bit after all, but surely, she must be putting a lot of effort into that.
She said during the interview, "You were just so intrigued by all this new health information that was coming out.
It's mental health, physical health, well-being, joy, and you started inviting us all to these lectures at your house where we could all learn together".
Bullock also asked her, who is four years older than her, "What is it that allows you to stay buoyant and keep from getting discouraged when things don't go the right way?"
Aniston didn't hesitate to answer, "I think that it comes from growing up in a household that was destabilized and felt unsafe. Watching adults being unkind to each other, and witnessing certain things about human behavior that made me think: 'I don't want to do that. I don't want to be that. I don't want to experience this feeling I'm having in my body right now. I don't want anyone else that I ever come in contact with ever to feel that."
She continued, "So I guess I have my parents to thank. You can either be angry or be a martyr, or you can say, 'You've got lemons? Let's make lemonade."
Jennifer Aniston also mentioned about her childhood and exclaimed, "I did not come out the model child she'd hoped for, and it was something that resonated with me, this little girl just wanting to be seen and wanting to be loved by a mum who was too occupied with things that didn't quite matter."
Read More: JetBlue Celebrates 20th Anniversary and Treats Customers with Cheap Flight Rates
BLACKPINK With a Hat-Trick As They Once Again Retain The #1 Spot In NEW K.ID's Weekly Chart
NEW K.ID, the No.1 TV channel for all K-Pop entertainment and source (https://cutt.ly/NEWKID), announced its weekly chart for the 3rd week of August.
BLACKPINK retains its #1 spot in the NEW K.ID's weekly chart for three consecutive weeks as they tie with WINNER's previous record. BLACKPINK has announced a new single dropping on August 28th which will be a collaboration with American pop star, Selena Gomez. Selena Gomez also recently teased her collaboration with BLACKPINK on her Instagram post captioned, "SELPINK pulling up soon. 8/28".
Following their release of the single, BLACKPINK will be releasing their first debut album on October 2nd.
PENTAGON, SHINee, GWSN, and N.Flying all retained their spots in TOP5. The 6th place, WINNER, celebrated their 6th year debut anniversary. MINO posted a photo of WINNER on his Instagram, celebrating the time and unforgettable memories that they have spent together for the last 6 years.
Ranked at #9, SF9's Rowoon has been named as 'The North Face white label's F/W' model and its brand ambassador. With a height over 6'3'', Rowoon not only has a youthful personality but also has various talents as he can both sing and act in various entertainment fields. The North Face saw that Rowoon's versatility perfectly matched its brand image and decided to partner with Rowoon.
Coming in at #10, DAY6's sub-unit, Even of Day, is releasing a new album, 'The Book of Us: Gluon – Nothing can tear us apart' on August 31st. All 7 songs in the album are written and produced by the Even of Day members. Young K is expected to play guitar in place of Sungjin and Jae. JYP's representative commented, "Young K showed his expertise on the bass guitar and will continue to play more instruments." It was also mentioned that Wonpil's synthesizer and Dowoon's electronic drum will be key in this album.
Additionally, in last week's '2020 SORIBADA BEST K-MUSIC AWARDS', GWSN and LOONA won New Wave New Artist Awards while GFRIEND took the main prize (bonsang) home.
NEW K.ID, the only TV channel that allows viewers to enjoy K-POP Idol-related content programming 24/7 and exclusive episodes curated from 10K+ videos, is available at CH 511 for free on LG Smart TVs and XUMO apps on all Internet-connected devices.
Death after unmasked arrest – Mexico Floyd
The official reason for the arrest revealed by the police is not known, but the video footage posted on social media at the time of the arrest suggests that the reason is "not wearing a mask."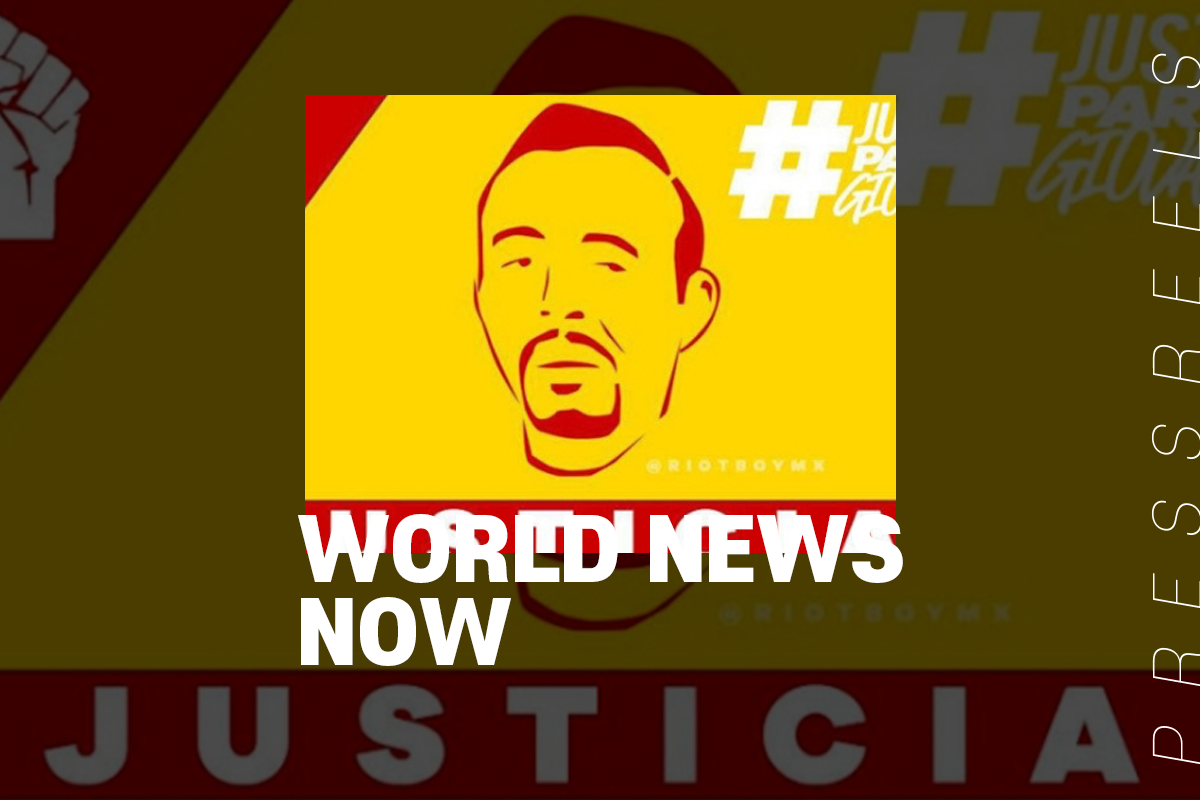 Amid a stir across the U.S. over the "George Floyd" incident that killed white police abuses, similar cases of abuse of public power have been revealed in Mexico, sparking public outrage.
The daily El Universal has been protesting against the incident since it was belatedly revealed that construction worker Giovanni Lopez died the next day after being arrested by police in Guadalajara, western Mexico, on April 4.
The official reason for the arrest revealed by the police is not known, but the video footage posted on social media at the time of the arrest suggests that the reason is "not wearing a mask."
Death of George Floyd
On May 25, 2020, George Floyd, a 46-year-old black man, died in Minneapolis, Minnesota, after Derek Chauvin, a white police officer, knelt on Floyd's neck for almost nine minutes while Floyd was handcuffed face down in the street