Galentine's Day is here once more! Many of you may have wondered what this is.
Yes, this isn't a typo error. It's a party for "ladies celebrating ladies."
This Day is done one February 13, and there is just one rule to it. "No boys allowed." If you have seen girls dressed in pink tops, pink nail polish, pink eyeshadow, or even pink hair, then they could be on their way to the Galentine's day celebration.
On top of a hotel roof in Manhattan, sangria and mimosas are flowing unlimitedly. Heart streamers are also present. This trend is making its way now. This Day is all about sisterhood and ladies and everything about women's love.
If you are wondering where Galentine's have originated, well, it came from the Parks and Recreation, a sitcom of NBC for seven seasons wherein the relationship between a woman and her colleagues were emphasized.
On its second, which was aired a decade ago, Leslie went out with her female friends for brunch and was generous enough to give them each gift made from crushed bottles of their favorite drinking soda with 5,000 words saying why they are fantastic.
If valentine's Day focuses on the mutual feelings of two people, this Galentine's is the opposite. It is more about feasting and welcoming others without the feeling of being alienated.
Fans of the show started making then their kind of Galentine's celebration and putting more of their creativity in it.
On the rooftop of the hotel, tickets cost $40, which includes brunch menu such as frittata and waffles and the favorite of the lead star, avo-cuddle toasted and bae-gels and fries B4 guys.
Others who attend exchange gifts and even imitate the sparkly heart rings and clips of Leslie. Although alcohols weren't originally part of it, the prosecco pong is an excellent way to make things more relaxed.
One who attended such even said, "I just like to be around girls and have no guys here, I feel like you can take pictures and drink and eat and dance, and they're not going to judge you."
She went with two of her friends from school.
Because of its increasing popularity, many businesses have hitched to their fame. Hallmark, for example, now has greeting cards that sell the same idea as "Hey lady, how are you so awesome."
Party City also has no banners, balloons, paper cups, etc. whereas Etsy's have more craft-related products you can even imagine.
A lot of establishments – bars, coffees, shops, etc. now start to host their own Galentine's events and offers.
According to the executive producer of Parks and Recreation, "It's sort of impossible in America for anything to enter the culture and then not be commodified, you know?"
He added, "I wish it wasn't being used the way it's used sometimes, but I'm happy that it's being used at all because that means that it struck a chord with people."
So, people who are by themselves, you might be alone, take note that you don't have to be lonely too. Go out and have a Galentine's Day.
Read More: Jennifer Aniston Sizzles at 51
BLACKPINK With a Hat-Trick As They Once Again Retain The #1 Spot In NEW K.ID's Weekly Chart
NEW K.ID, the No.1 TV channel for all K-Pop entertainment and source (https://cutt.ly/NEWKID), announced its weekly chart for the 3rd week of August.
BLACKPINK retains its #1 spot in the NEW K.ID's weekly chart for three consecutive weeks as they tie with WINNER's previous record. BLACKPINK has announced a new single dropping on August 28th which will be a collaboration with American pop star, Selena Gomez. Selena Gomez also recently teased her collaboration with BLACKPINK on her Instagram post captioned, "SELPINK pulling up soon. 8/28".
Following their release of the single, BLACKPINK will be releasing their first debut album on October 2nd.
PENTAGON, SHINee, GWSN, and N.Flying all retained their spots in TOP5. The 6th place, WINNER, celebrated their 6th year debut anniversary. MINO posted a photo of WINNER on his Instagram, celebrating the time and unforgettable memories that they have spent together for the last 6 years.
Ranked at #9, SF9's Rowoon has been named as 'The North Face white label's F/W' model and its brand ambassador. With a height over 6'3'', Rowoon not only has a youthful personality but also has various talents as he can both sing and act in various entertainment fields. The North Face saw that Rowoon's versatility perfectly matched its brand image and decided to partner with Rowoon.
Coming in at #10, DAY6's sub-unit, Even of Day, is releasing a new album, 'The Book of Us: Gluon – Nothing can tear us apart' on August 31st. All 7 songs in the album are written and produced by the Even of Day members. Young K is expected to play guitar in place of Sungjin and Jae. JYP's representative commented, "Young K showed his expertise on the bass guitar and will continue to play more instruments." It was also mentioned that Wonpil's synthesizer and Dowoon's electronic drum will be key in this album.
Additionally, in last week's '2020 SORIBADA BEST K-MUSIC AWARDS', GWSN and LOONA won New Wave New Artist Awards while GFRIEND took the main prize (bonsang) home.
NEW K.ID, the only TV channel that allows viewers to enjoy K-POP Idol-related content programming 24/7 and exclusive episodes curated from 10K+ videos, is available at CH 511 for free on LG Smart TVs and XUMO apps on all Internet-connected devices.
Death after unmasked arrest – Mexico Floyd
The official reason for the arrest revealed by the police is not known, but the video footage posted on social media at the time of the arrest suggests that the reason is "not wearing a mask."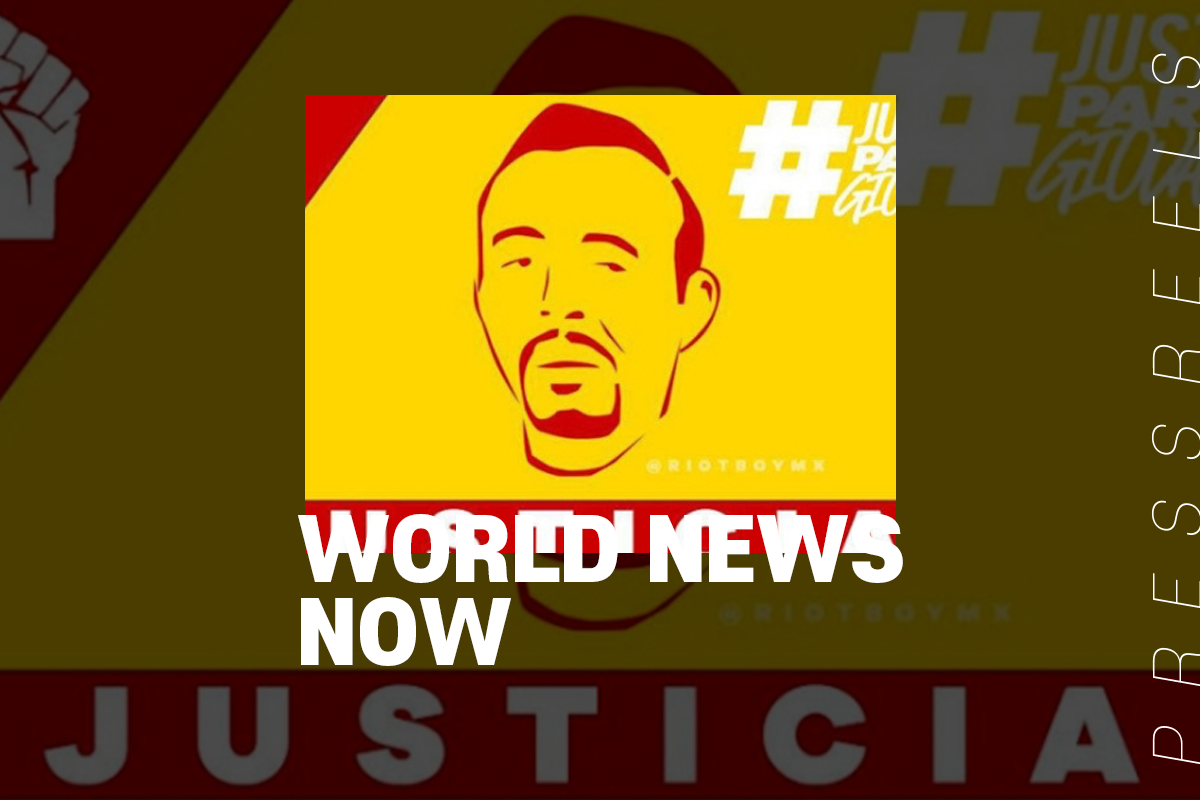 Amid a stir across the U.S. over the "George Floyd" incident that killed white police abuses, similar cases of abuse of public power have been revealed in Mexico, sparking public outrage.
The daily El Universal has been protesting against the incident since it was belatedly revealed that construction worker Giovanni Lopez died the next day after being arrested by police in Guadalajara, western Mexico, on April 4.
The official reason for the arrest revealed by the police is not known, but the video footage posted on social media at the time of the arrest suggests that the reason is "not wearing a mask."
Death of George Floyd
On May 25, 2020, George Floyd, a 46-year-old black man, died in Minneapolis, Minnesota, after Derek Chauvin, a white police officer, knelt on Floyd's neck for almost nine minutes while Floyd was handcuffed face down in the street