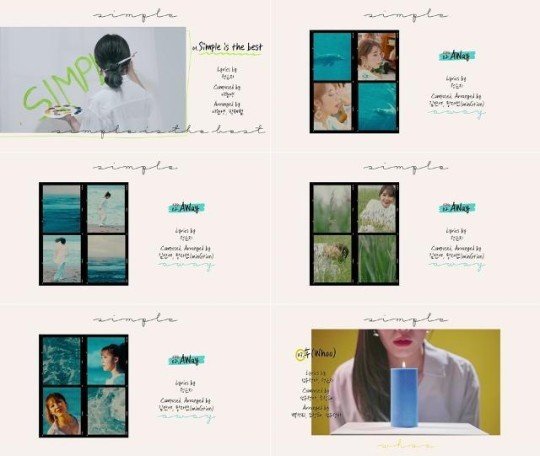 (PRESSREELS) Jeong Eun Ji of the group "Apink" announced the release of the new album on July 15 through a highlight medley video.
According to her agency PlayM Entertainment on July 14, Jeong Eun Ji released a highlight medley video of the title track "Away" and the song preview of her fourth mini album "Simple" on Apink's official SNS and fan cafe the previous day (13th).

The two-minute highlight medley contains a total of six new songs, including Jeong Eun Ji's jacket photo shoot and the title track "AWay."
"AWay" is a song that gives a cool and exciting feeling to Jeong Eun Ji's voice that melts on the electronic guitar and piano melody. The song is expected to provide comfort in everyday life and a refreshing summer atmosphere.
The theme of the new album "SIMPLE," produced by Jeong Eun Ji, is "simple is the most beautiful" and expresses the meaning of "let's live a simple world a little easier and simpler." The album featured talented artists such as Sun Woo-junga, 10CM, So Soo-bin and Kim Yeon-seo.
"Simple" is the first album to be released in a year and nine months since Jeong Eun Ji's third mini-album "HYEHWA(暳花)" released in 2018, and will be released on July 15.