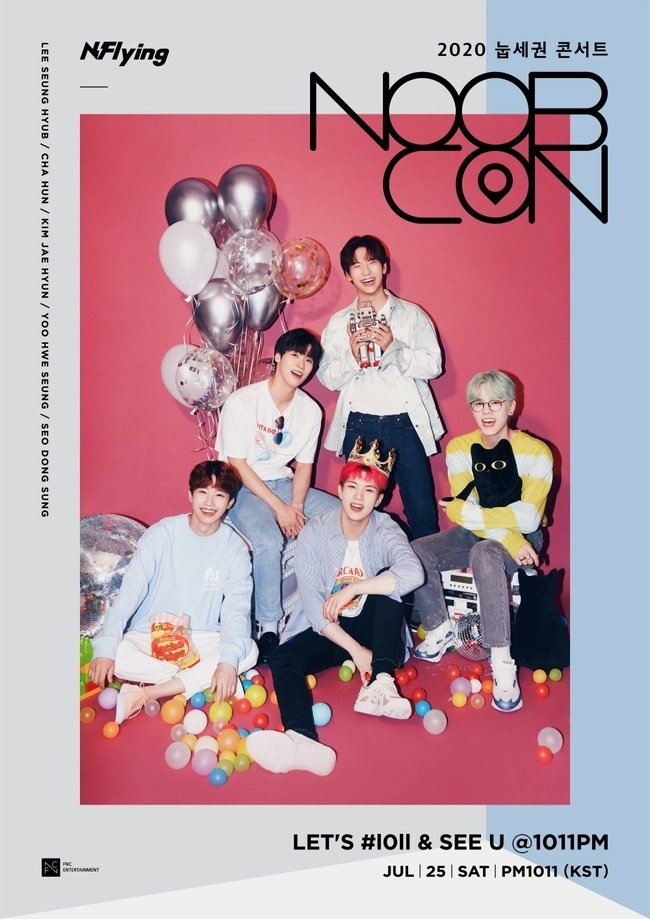 (PRESSREELS) Band N.Flying (Lee Seung-hyeop, Cha Hoon, Kim Jae-hyun, Yoo Hoe-seung, Seo Dong-sung) will hold an online late-night concert.
According to her agency FNC Entertainment on July 14, N.Flying will hold an online late-night concert, NOOB CON, through Naver V Live, at 10:11 p.m. on July 25 in Korea.
"NOOB CON," short for "NoobSe-Kwon Concert," is an online late-night concert enjoined by "House where you can lie down when you want to lie down" before going to sleep, and approach performance 10: The start time of the performance was received from the English word "loll," which means "lonely lying down." It adds mening to the proposal of the late-night concert, which allows me to enjoy the concert of the company.
N.Flying released the NOOB CON poster on its official FNC website on the 14th to mark the hosting of an online solo concert. The images of N.Flying members smiling brightly in a pleasant atmosphere make the audience look forward to the comfortable and happy time that will unfold in their own LieV.