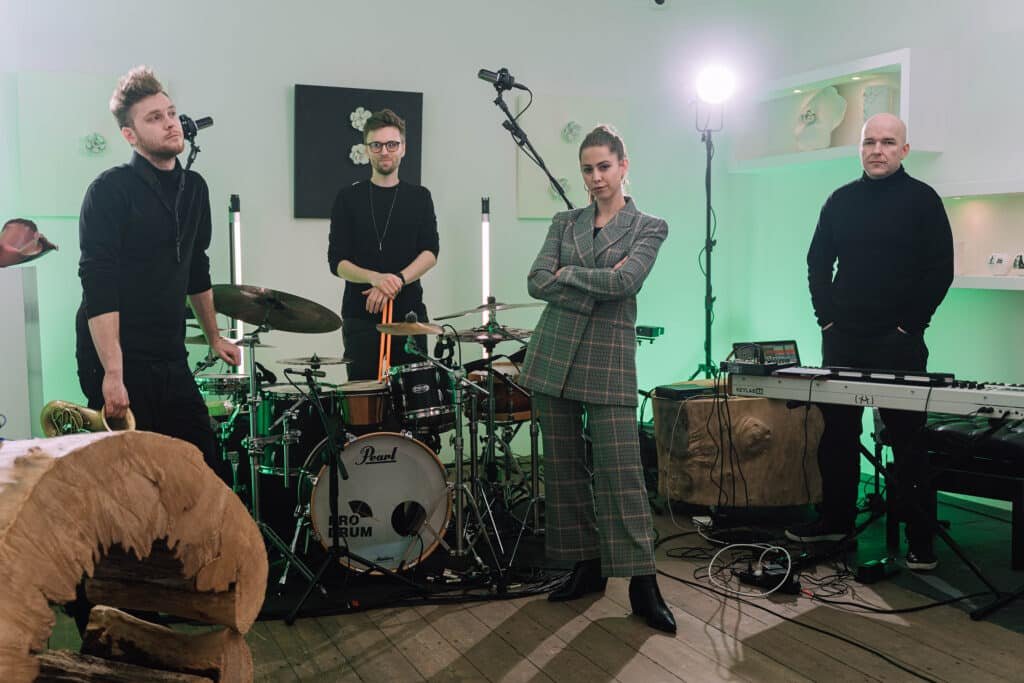 Do you know how to combine jazz, fusion, soul and electronic music? It's not easy but I know musician who can do it. Gniewomir Tomczyk invites us to his world.
Gniewomir Tomczyk – Polish jazz drummer, hybrid drummer, pedagogue. Graduate of I. J. Paderewski Music Academy, in Prof. Krzysztof Przybyłowicz jazz percussion class in Poznań. Finalst of Bielska Zadymka Jazzowa festival (2019), Krokus Jazz Festival (2019) and 1st prize winner at Polish Rhythm Festival "Drum Battle" (2008). Founder and leader of Gniewomir Tomczyk / Project. Together with the band, he released 3 solo albums: "Pieces of My Journey", "Quality Jazz Live", and "Event Horizon", as well as 3 singles with music videos: "Light Up!", "Generation of Numbers" and "Mechanical Cats". He collaborates with electronic band XXANAXX, music producer MIN t and vocalist Patrycja Zarychta. He is the organizer and collaborator of jazz, authorial, and improvised concerts series called Jazz Session.
"Pieces of My Journey" is Gniewomir Tomczyk's 3rd authorial album. After his debut conceptual album "Event Horizon" immersed deeply in space realm and second live album – Quality Jazz Live, which creates a unique bridge between the earlier and new compositions (in arrangements extended with string instruments), the time has come for multicolored "frames" from a journey the musician goes through, in a metaphysical context, in the process of his artistic work. "Pieces of My Journey" – is a jazz album deriving from various improvisation techniques, going for modern musical trends. The preparation of drumset and musical production influences the authorial sound characteristics of the album. The pieces are elaborat, progressive compositions deriving from such musical genres as jazz, neo-soul, electronic music, and rap. The performance core consists of Gniewomir's quartet: Gniewomir Tomczyk – drums / sample / fx, MIN t (Martyna Kubicz) – vocal / rap / synth bass, Maciej Kądziela – alto sax and Zdzisław Kalinowski – keys. On the album, we will also hear numerous Polish and international special guests, whose contribution definitely broadens the sound of the album. We'll hear vocalists such as: Patrycja Zarychta, Stanisław Plewniak or American raper The Blu Mantic.

Enjoy Live Session with three songs from "Pieces of My Journey" album: