It's like watching a cyberpunk movie with a sensuous CG production and SF imagination.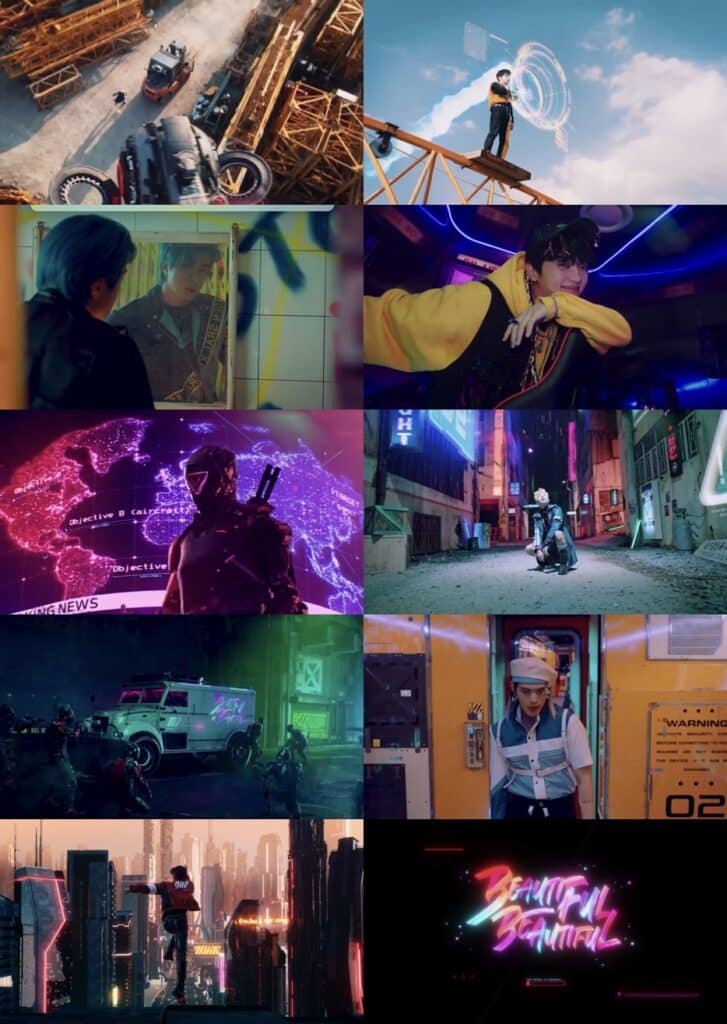 ONF (ONF) announced a spectacular MV teaser release on a blockbuster scale.
On the 23rd, WM Entertainment released the music video teaser for ONF's first full-length album 'ONF: MY NAME' on its official SNS channel, drawing attention from global fans.
In the teaser video released, ONF members' more sophisticated visuals and performance overwhelming the atmosphere against the backdrop of future time and space catch the eye. Starting with a speeding vehicle, the thrilling story that can't take our eyes off begins, the back of a member jumping into a strange city raises expectations, signaling a solid narrative of six-member six-colors in the music video to be released later.
It is as if watching a cyberpunk movie with sensuous CG production and brilliant SF imagination. In particular, the intense beat that makes the heart feel magnificent gives viewers a strong sense of immersion, raising expectations for the new song to its highest level. This music video attracts more attention as Sunny Visual director Yoo Seong-Kyun, who has worked with ONF since his debut, has caught a megaphone.
The title track 'Beautiful Beautiful' is a funky house genre song that contains ONF's message that all the cries of my life become an art.
ONF will release its first full-length album "ONF: MY NAME" tomorrow (24th) at 6 p.m. on various music platforms.