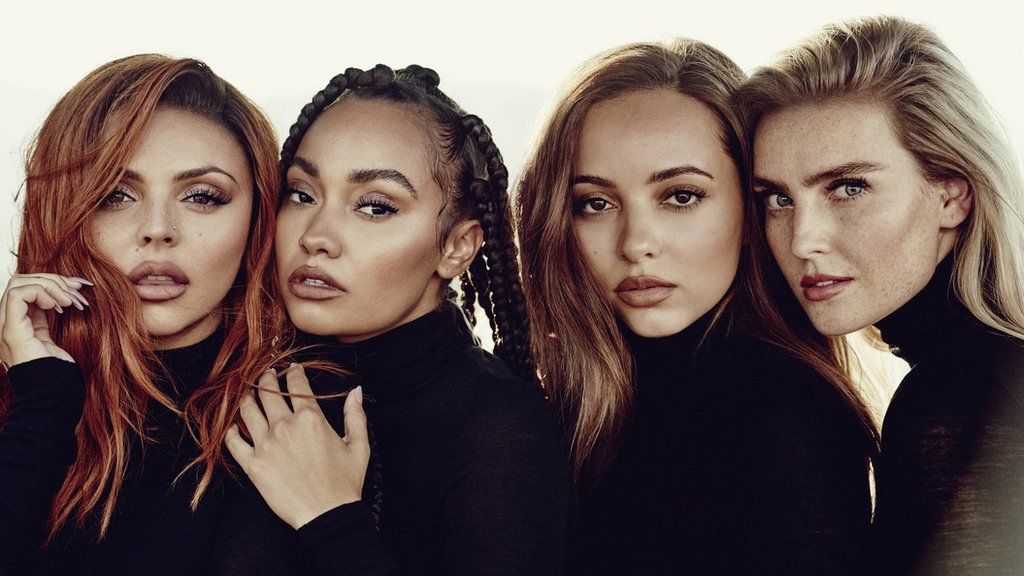 Latinoamerican fans are demanding justice for Little Mix, One Direction and Fifth Harmony by remembering the bad treatment the groups received from Simon Cowell. But the talk has been focused on Little Mix, a girl group created in 2011 on the TV show "The X Factor" and signed by Syco Entertainment, Simon Cowell´s music label. Social media brought back the mistreatment they suffered since the begging of their career. Therefore, we are going to review each era of their career and their 9 years path.
"The X Factor" era.
Since the begging no one cared about the girl´s mental health, suffered discrimination and they always looked for ways to generate drama among them. For example, Leigh was not so allowed to be freely as how she wished artistically. She was caged in the "black girl" stereotype. She always had the rap parts and inclusive got some part of her head shaved to fit a style.
Another case would be Jessy. She lately has been opened about how she felt insecure and self-conscious about her body. Also, she expresses how no one checked on them just to see how they were doing mentally. She personally thinks anyone cared because on the show they were always on the run. They had no time to think about anything, which can be a lot to deal with when you have time to take care of your own self.
The group also has shared that you need a thick skin to survive in such a stressful environment. They said that even when they won, they were not allowed to celebrate with their families. On "The X Factor" there is no awareness about mental health, and the people who works there do not really understand what goes on.
"DNA" era.
"DNA" was Little Mix´s album after winning "The X Factor", whose first single was "Wings". A song with positive lyrics that expressed lots of happiness, but a plot twist came years later when Leigh shared that she suffered discrimination when recording the music video. On set, the black director and choreographer, Frank Gatson told the singer "You´re the black girl. You have to work 10 times harder". She said it was the biggest awakening in her life because never in her life had someone told her something similar.
"DNA" was their second single. The music video´s concept matched the song´s lyrics and had the intention to have a second part. But it was not like that, making fans question why the story did not follow. Then the third single "Change your life" arrived and had a positive message as well. It wanted to include people who suffered eating disorders and bullying, but all this concept was changed by Syco Entertainment at the end, and it was just a video of the girls touring. Leaving all the deep message behind.
"Salute" era.
"Salute" is Little Mix´s second album. This was a feminist album with strong songs such as "Salute" and "Competition". They also had tracks where they felt comfortable talking about their insecurities, for example, "These Four Walls", "Little Me" and "Good Enough". It was considered a good album, but not heard enough because the lack of promotion.
The Forgotten Album
The third album is known as the forgotten album because it didn´t exist. Simon Cowell was not convinced about the girls´ hard work, therefore, everything was re-recorded. Specially, because in this era they were looking for a younger public to please. The album´s original name was supposed to be "Hey, Weird", but it was released as "Get Weird" with tracks such as "Black Magic", "Love Me Like You", "Hair" and more.
Another unfair act that Little Mix´s fans pointed out was when Simon Cowell made the girls promote Justin Bieber´s album "What do you mean?". This made the fanbase explode because the girl group was barely promoted by Syco Entertainment, and still had to use their fame to uplift other projects who were not theirs.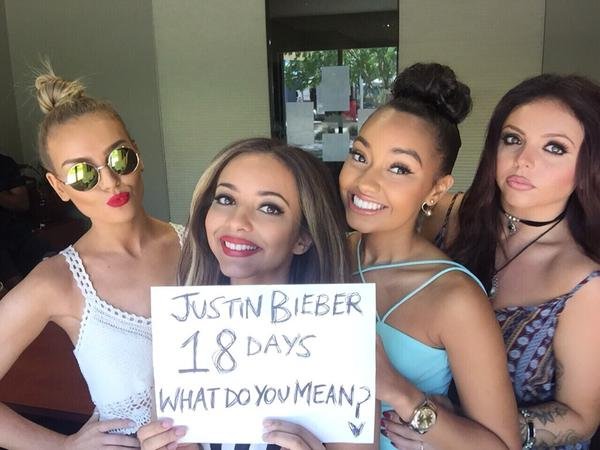 Little Mix always felt like their personal creativity and self-expression were turned down by not letting them tell stories they wanted to portray in their concepts. For example, "Secret Love" is a song for the LGBTQA+ community, but Syco Entertainment never agreed with the idea. Therefore, the video was shoot in London, while Jason Derulo´s parts were in an apartment.
"Glory Days" era.
The fourth album "Glory Days" was more a Little Mix´s style. An album full of feminism lyrics, heart-broken songs, and strong character. In this album, Simon Cowell made Charlie Puth write a song for the girl group and turn it into a hit. During this era, the artists had two tours: "Glory Days Tour" and "Summer Hits Tour". Perrie confessed she had multiple anxiety attacks during the tours´ planning, and that she had to comfort Jade multiple times because her voice was so exploited that it was almost impossible to sing.
"LM5" era.
Little Mix went through a lot of emotions during this era because it meant their contract ending with "Syco Entertainment" to sign with "RCA". The girls apparently sent a letter to Simon Cowell telling him in a straightforward way how upsetting his management was, and songwriting rights were discussed as well. The last album was supposed to be a visual concept, but the signing with the new music label in the middle of the production complicated the situation and the idea was discarded.