Kanye West has finally released his album on October 25, entitled "Jesus is King."
This is his 9th album already and broke his personal record. The online stream gathered almost 200 million demands for this new genre of album, according to Billboard. This album garnered a lot of praise from Christian artists and even leaders in the evangelical society.
This even mentioned about Chick-fil-A "Closed on Sunday."
Kanye West Gospel-Rap
West's song "Jesus Walks" will come out today.
Unexpectedly, the album became the second-largest sales topping this week for the R&B and Hip-hop genre. It sold over 100,000 copies. West told reporters that he is going to stop using vulgar words for his songs. He even has significant plans for his path this time.
West said that he's going to release another song on December 25. The title is "Jesus is Born." He quoted, " Music is my job. Serving God in everything that I can do is my job." Quite a turnover from his previous life.
Sunday Service
This rapper, along with 80 others from his Sunday Service choir, began by singing his "Closed on Sunday" from his latest album – "Hold the selfies. Put the 'gram away. Get your family. Y'all hold hands and pray. … Raise our sons. Train them in the faith, through temptations. Make sure they're wide awake. Follow Jesus. Listen and obey.."
This service was free to all people who would want to attend the ceremony, but Affiliate Nation sold a ticket worth $55 plate brunch. Bethany Church acknowledged that it was their field that was used for the service but in no ways affiliated with the service.
Furthermore, in Baton Rouge, a 1000 people raised their hands to commit to living a Christian life during West's Sunday Service. The pastor from Louisiana himself was pleased to have seen this kind of dramatic "new wave of revival."
West opened up his Sunday Service, although not so regular yet, several months ago. He traveled to different states doing some gospel services and doing performances from his new album " Jesus is King." Another pastor at Crossroads Church in Lafayette attended his ceremony, also together with his wife. The crowd was at least 6000 people, and 1000 raised their hands to commit and respond to the gospel and to accept Jesus as their Lord and Savior. The group was of different ages, races, and life.
A pastor took to Instagram what he saw and pointed out West and the change in him spiritually. Not to mention that this service was only a last-minute announcement on Friday. There were no stage lights, no fancy equipment, but Bethany Church's pastor, Jonathan Stockstill, introduced the singer/ rapper to the enormous crowd. Many are in doubt of the rapper's new faith, but according to a pastor, " The spirit of the living God was indeed present."
Not only are the people from Baton Rouge excited about the service, but a lot of people are glad that West is showing the community how to lift Jesus' name.
Read more: Terminator; Dark Fate – Lost Millions?
BLACKPINK With a Hat-Trick As They Once Again Retain The #1 Spot In NEW K.ID's Weekly Chart
NEW K.ID, the No.1 TV channel for all K-Pop entertainment and source (https://cutt.ly/NEWKID), announced its weekly chart for the 3rd week of August.
BLACKPINK retains its #1 spot in the NEW K.ID's weekly chart for three consecutive weeks as they tie with WINNER's previous record. BLACKPINK has announced a new single dropping on August 28th which will be a collaboration with American pop star, Selena Gomez. Selena Gomez also recently teased her collaboration with BLACKPINK on her Instagram post captioned, "SELPINK pulling up soon. 8/28".
Following their release of the single, BLACKPINK will be releasing their first debut album on October 2nd.
PENTAGON, SHINee, GWSN, and N.Flying all retained their spots in TOP5. The 6th place, WINNER, celebrated their 6th year debut anniversary. MINO posted a photo of WINNER on his Instagram, celebrating the time and unforgettable memories that they have spent together for the last 6 years.
Ranked at #9, SF9's Rowoon has been named as 'The North Face white label's F/W' model and its brand ambassador. With a height over 6'3'', Rowoon not only has a youthful personality but also has various talents as he can both sing and act in various entertainment fields. The North Face saw that Rowoon's versatility perfectly matched its brand image and decided to partner with Rowoon.
Coming in at #10, DAY6's sub-unit, Even of Day, is releasing a new album, 'The Book of Us: Gluon – Nothing can tear us apart' on August 31st. All 7 songs in the album are written and produced by the Even of Day members. Young K is expected to play guitar in place of Sungjin and Jae. JYP's representative commented, "Young K showed his expertise on the bass guitar and will continue to play more instruments." It was also mentioned that Wonpil's synthesizer and Dowoon's electronic drum will be key in this album.
Additionally, in last week's '2020 SORIBADA BEST K-MUSIC AWARDS', GWSN and LOONA won New Wave New Artist Awards while GFRIEND took the main prize (bonsang) home.
NEW K.ID, the only TV channel that allows viewers to enjoy K-POP Idol-related content programming 24/7 and exclusive episodes curated from 10K+ videos, is available at CH 511 for free on LG Smart TVs and XUMO apps on all Internet-connected devices.
Death after unmasked arrest – Mexico Floyd
The official reason for the arrest revealed by the police is not known, but the video footage posted on social media at the time of the arrest suggests that the reason is "not wearing a mask."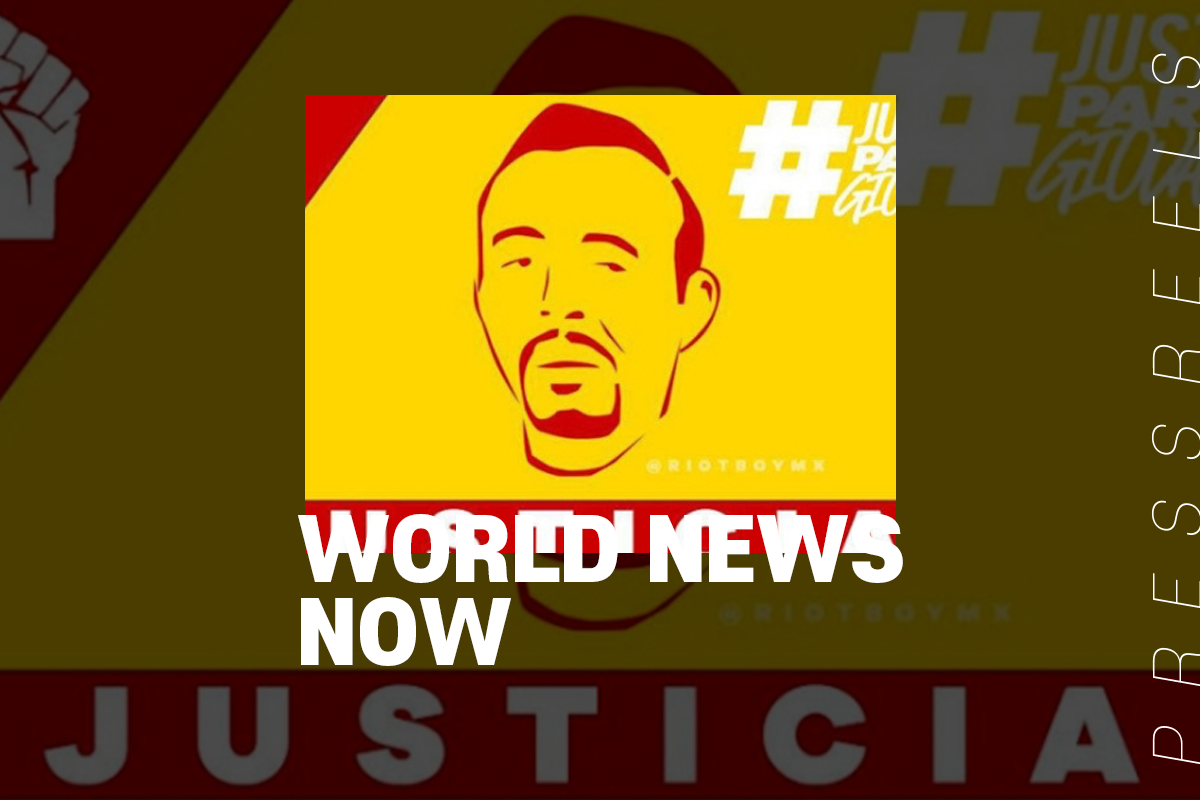 Amid a stir across the U.S. over the "George Floyd" incident that killed white police abuses, similar cases of abuse of public power have been revealed in Mexico, sparking public outrage.
The daily El Universal has been protesting against the incident since it was belatedly revealed that construction worker Giovanni Lopez died the next day after being arrested by police in Guadalajara, western Mexico, on April 4.
The official reason for the arrest revealed by the police is not known, but the video footage posted on social media at the time of the arrest suggests that the reason is "not wearing a mask."
Death of George Floyd
On May 25, 2020, George Floyd, a 46-year-old black man, died in Minneapolis, Minnesota, after Derek Chauvin, a white police officer, knelt on Floyd's neck for almost nine minutes while Floyd was handcuffed face down in the street