Double movie releases for Keanu Reeves for 2021 as both The Matrix 4 and John Wick 4 will be released on the same.
The release date, as confirmed by Warner Bros. Studios, established on December 11, will be on May 21, 2021. Matrix 4, which is still untitled, is directed by Lana Wachowski, also as the co-creator, co-writer, co-producer.
It was only back in August when it was released that Reeves, together with the original co-start Anne Moss will be returning for the 4th sequel of The Matrix movie.
It has been almost a decade since the last one, and the character of Keanu Reeves died. It will be interesting how he will be coming back for the 4th installment, after the 2003's doubleheader The Matrix Reloaded and The Matrix Revolutions.
Other stars who will be joining the movies are Watchmen's Yahya Abdul Mateen II, Mindhunter's Jonathan Groff, Neil Patrick Harris, and Iron Fist's Jessica Henwick and Jada Pinkett Smith.
The Matrix 4 is taking over the slot that was before from Taika Waititi's live-action version, a Manga Akira to give way to the 4th sequel of The Matrix. Akira started in 2002, but it has taken for a very long time for it to develop.
"Leonardo DiCaprio will produce the set and has been removed from the Warner Brothers; thus, the release date is now indefinitely. Because it is shot in California, a conditional $18.5 million is allocated for a tax credit. Meanwhile, "Thor: Ragnarok" will be released by Marvel Studios on November 2021.
Also, Warner Bros. released The Flash movie, and it will open on July 1, 2022. It will be starred by Ezra Miller and directed by Andy Muschetti.
Warner Bros. Picture Group chairman's comment on the revival "We could not be more excited to be re-entering The Matrix with Lana. Lana is a true visionary – a singular and original creative filmmaker – and we are thrilled that she is writing, directing, and producing this new chapter in The Matrix universe."
On the other hand, the date of release for both movies may be changed before May 2021 arrives, but it will be quite interesting for two Reeve's films to be competing against each other at the box office. Some may anticipate that Matrix 4 will top better than John Wick 4. Lionsgate may have to respond to this and move the release of one of their successful franchise, John Wick. Although either way, that year certainly is a good year for this actor.
Some other films set to be released on the same month would include "Doctor Strange in the Multiverse of Madness" by Marvel Film, "Spirit Riding Free" from Universal' DreamWorks films and "Cruella" from Disney live-action film, which will be starred by Emma Stone (the villain from 101 Dalmatians).
The Other Warner Bros. release dates for "The Flash" and "The Conjuring", its third installment, were announced on Wednesday.
Read More: The Last Full Moon of 2019
BLACKPINK With a Hat-Trick As They Once Again Retain The #1 Spot In NEW K.ID's Weekly Chart
NEW K.ID, the No.1 TV channel for all K-Pop entertainment and source (https://cutt.ly/NEWKID), announced its weekly chart for the 3rd week of August.
BLACKPINK retains its #1 spot in the NEW K.ID's weekly chart for three consecutive weeks as they tie with WINNER's previous record. BLACKPINK has announced a new single dropping on August 28th which will be a collaboration with American pop star, Selena Gomez. Selena Gomez also recently teased her collaboration with BLACKPINK on her Instagram post captioned, "SELPINK pulling up soon. 8/28".
Following their release of the single, BLACKPINK will be releasing their first debut album on October 2nd.
PENTAGON, SHINee, GWSN, and N.Flying all retained their spots in TOP5. The 6th place, WINNER, celebrated their 6th year debut anniversary. MINO posted a photo of WINNER on his Instagram, celebrating the time and unforgettable memories that they have spent together for the last 6 years.
Ranked at #9, SF9's Rowoon has been named as 'The North Face white label's F/W' model and its brand ambassador. With a height over 6'3'', Rowoon not only has a youthful personality but also has various talents as he can both sing and act in various entertainment fields. The North Face saw that Rowoon's versatility perfectly matched its brand image and decided to partner with Rowoon.
Coming in at #10, DAY6's sub-unit, Even of Day, is releasing a new album, 'The Book of Us: Gluon – Nothing can tear us apart' on August 31st. All 7 songs in the album are written and produced by the Even of Day members. Young K is expected to play guitar in place of Sungjin and Jae. JYP's representative commented, "Young K showed his expertise on the bass guitar and will continue to play more instruments." It was also mentioned that Wonpil's synthesizer and Dowoon's electronic drum will be key in this album.
Additionally, in last week's '2020 SORIBADA BEST K-MUSIC AWARDS', GWSN and LOONA won New Wave New Artist Awards while GFRIEND took the main prize (bonsang) home.
NEW K.ID, the only TV channel that allows viewers to enjoy K-POP Idol-related content programming 24/7 and exclusive episodes curated from 10K+ videos, is available at CH 511 for free on LG Smart TVs and XUMO apps on all Internet-connected devices.
Death after unmasked arrest – Mexico Floyd
The official reason for the arrest revealed by the police is not known, but the video footage posted on social media at the time of the arrest suggests that the reason is "not wearing a mask."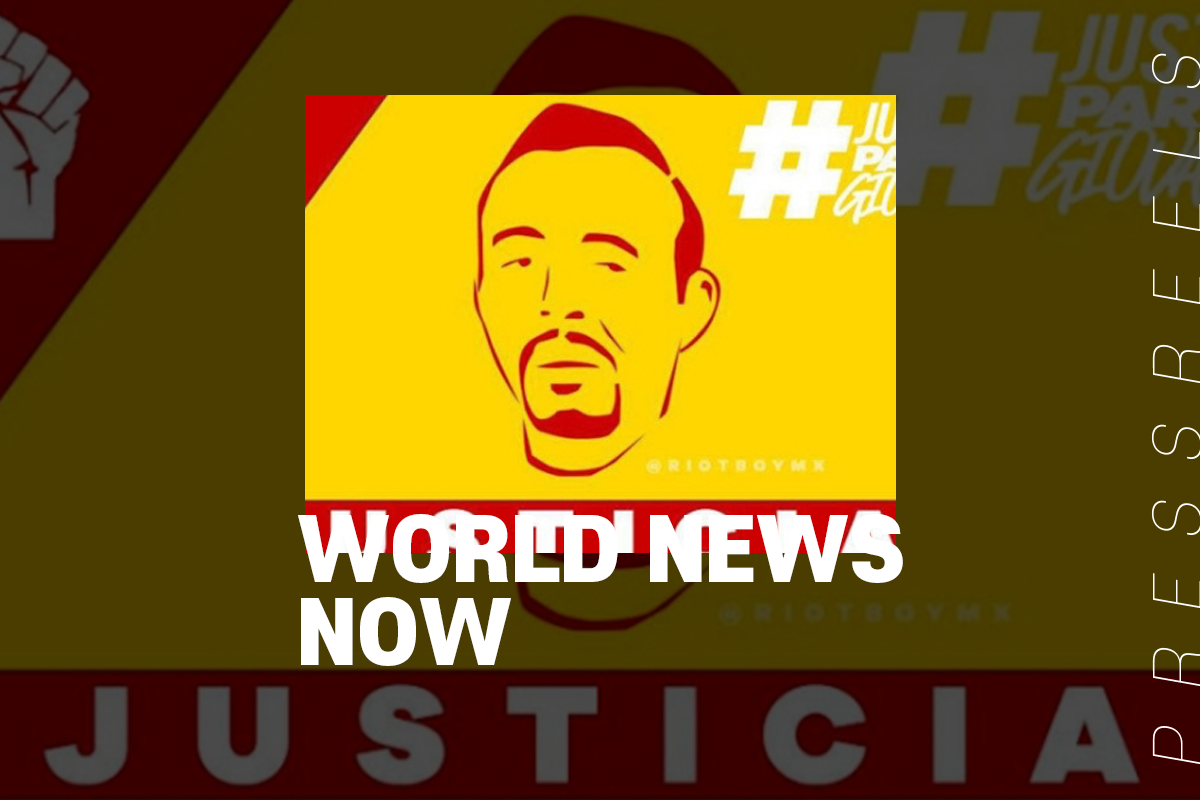 Amid a stir across the U.S. over the "George Floyd" incident that killed white police abuses, similar cases of abuse of public power have been revealed in Mexico, sparking public outrage.
The daily El Universal has been protesting against the incident since it was belatedly revealed that construction worker Giovanni Lopez died the next day after being arrested by police in Guadalajara, western Mexico, on April 4.
The official reason for the arrest revealed by the police is not known, but the video footage posted on social media at the time of the arrest suggests that the reason is "not wearing a mask."
Death of George Floyd
On May 25, 2020, George Floyd, a 46-year-old black man, died in Minneapolis, Minnesota, after Derek Chauvin, a white police officer, knelt on Floyd's neck for almost nine minutes while Floyd was handcuffed face down in the street