A lot of people have been on the lookout on who's wearing what this Halloween season. Not only are they excited to lo see their favorite movie stars but they get to see even the big sports stars in their favorite costume. While others prefer to go a little simple than expected, there are people who go all out like Lebron James.
He made a smashing Halloween debut as Edward Scissorhands. Guys, you wont see his costume just about anywhere because his is a custom-made by one of the top designers from Project Runway.
Just like in the famous movie that was from Tim Burton, the costume was made up of a bodysuit wrapped with several belts around it, an auspicious hairpiece and the famous scissor hands.
This LA Lakers star totally smashed it by gaining 2 million likes from his Instagram post.
One viewer commented " Omg, I didn't know Lebron was couldn't even recognize him" and another one mentioned "
And the greatest costume of this year goes to LEBRON JAMES".
Now for those of you wondering, what about his wife, Savannah, she couldn't only be under his shadow. Well, she got her own spotlight by becoming Medusa herself. Check out her hairpiece with real-looking snakes everywhere.
This woman deserves applause just like LeBron did. Both of their props were made by Ellimacs SFX. For their makeup, Alex Faction, one of the biggest Youtube stars, finished their movie Hollywood looks and they do look perfect!
It is not a wonder for many of the fans to watch out for LeBron's Halloween costume this year because last year he showed up to their game as the Jason character form the Friday the 13th classic horror movies. In 2017, he rocked a Pennywise costume during their annual Halloween gathering.
Dwight Howard seconded Lebron's costume by wearing a Resputia ensemble, dressed as a big lady from the movie Norbit. Not as expensive as Lebron's costume is but when you get to see him, you can't dare yourself to not laugh. Even the ones who dislike him like Shaq complimented on his costume. For that, he ought to have a win for this!
Meanwhile JaVale dressed himself as Beetlejuice, there were some things which could have made him look better, like shaving and some hairs weren't in place. They say once you choose your costume, you need to commit but he didn't this time.
Alex Caruso dressed himself simply by becoming Dwight Schrute. Everyone loves The Office, he was dressed as Dwight without the belt though. Remember that he always wears one. Another complementary thing about his costume was that his real girlfriend was dressed as Angela Martin, the reel girlfriend.
Here you go, that's about it for this year's Halloween. Let's start counting down again until the next one. Fans may have cringed or laughed at some of their sports heroes but nothing beats seeing them, especially LeBron James, dressed differently than wearing jerseys and shorts. You have got to love them especially when creativity strikes them. Let's see if these skills would also help the Lakers land on the top spot for the season.
BLACKPINK With a Hat-Trick As They Once Again Retain The #1 Spot In NEW K.ID's Weekly Chart
NEW K.ID, the No.1 TV channel for all K-Pop entertainment and source (https://cutt.ly/NEWKID), announced its weekly chart for the 3rd week of August.
BLACKPINK retains its #1 spot in the NEW K.ID's weekly chart for three consecutive weeks as they tie with WINNER's previous record. BLACKPINK has announced a new single dropping on August 28th which will be a collaboration with American pop star, Selena Gomez. Selena Gomez also recently teased her collaboration with BLACKPINK on her Instagram post captioned, "SELPINK pulling up soon. 8/28".
Following their release of the single, BLACKPINK will be releasing their first debut album on October 2nd.
PENTAGON, SHINee, GWSN, and N.Flying all retained their spots in TOP5. The 6th place, WINNER, celebrated their 6th year debut anniversary. MINO posted a photo of WINNER on his Instagram, celebrating the time and unforgettable memories that they have spent together for the last 6 years.
Ranked at #9, SF9's Rowoon has been named as 'The North Face white label's F/W' model and its brand ambassador. With a height over 6'3'', Rowoon not only has a youthful personality but also has various talents as he can both sing and act in various entertainment fields. The North Face saw that Rowoon's versatility perfectly matched its brand image and decided to partner with Rowoon.
Coming in at #10, DAY6's sub-unit, Even of Day, is releasing a new album, 'The Book of Us: Gluon – Nothing can tear us apart' on August 31st. All 7 songs in the album are written and produced by the Even of Day members. Young K is expected to play guitar in place of Sungjin and Jae. JYP's representative commented, "Young K showed his expertise on the bass guitar and will continue to play more instruments." It was also mentioned that Wonpil's synthesizer and Dowoon's electronic drum will be key in this album.
Additionally, in last week's '2020 SORIBADA BEST K-MUSIC AWARDS', GWSN and LOONA won New Wave New Artist Awards while GFRIEND took the main prize (bonsang) home.
NEW K.ID, the only TV channel that allows viewers to enjoy K-POP Idol-related content programming 24/7 and exclusive episodes curated from 10K+ videos, is available at CH 511 for free on LG Smart TVs and XUMO apps on all Internet-connected devices.
Death after unmasked arrest – Mexico Floyd
The official reason for the arrest revealed by the police is not known, but the video footage posted on social media at the time of the arrest suggests that the reason is "not wearing a mask."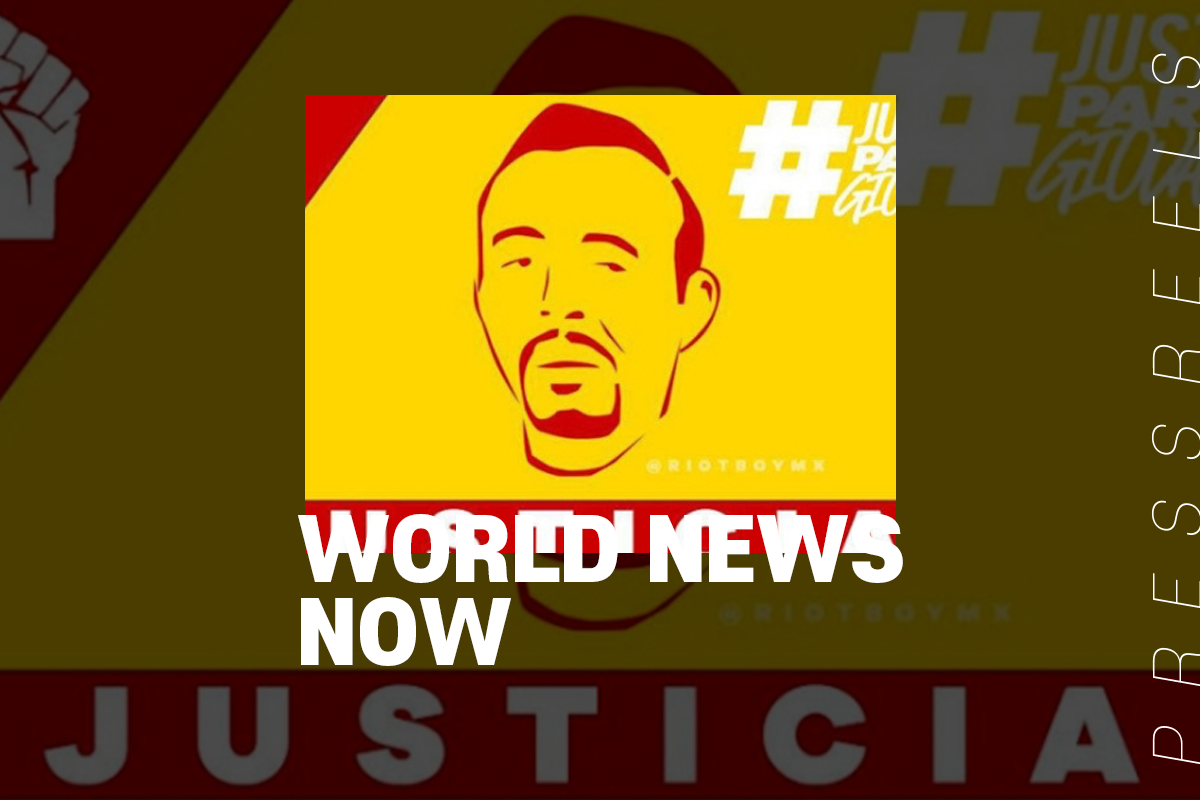 Amid a stir across the U.S. over the "George Floyd" incident that killed white police abuses, similar cases of abuse of public power have been revealed in Mexico, sparking public outrage.
The daily El Universal has been protesting against the incident since it was belatedly revealed that construction worker Giovanni Lopez died the next day after being arrested by police in Guadalajara, western Mexico, on April 4.
The official reason for the arrest revealed by the police is not known, but the video footage posted on social media at the time of the arrest suggests that the reason is "not wearing a mask."
Death of George Floyd
On May 25, 2020, George Floyd, a 46-year-old black man, died in Minneapolis, Minnesota, after Derek Chauvin, a white police officer, knelt on Floyd's neck for almost nine minutes while Floyd was handcuffed face down in the street