Attack on Titan Chapter 123: Is Eren a hero or villain?
Shingeki no Kyojin or Attack on Titan has become one of the best-selling Japanese manga series in years because of its dark theme and out of this world concept. But the latest chapter just took things to another level with perhaps the most disturbing and nauseating scenes you can ever see from a manga comic.
Chapter 122 revealed that the first ever titan shifter, Ymir, was a slave of the First Reiss King. After exploiting her titan powers to build an empire and expand territories by crushing the rival Marley race, King Reiss fathered three children with Ymir: Maria, Rose, and Shina. These three children would soon inherit Ymir's abilities, accomplishing the transfer of power by feasting on their mother's corpse.
2000 years after her death, the Founding Titan Ymir still has the fate of the whole world on her palm. Eren Yeager, the current holder of the Founding Titan, discovered that it was Ymir all along who is controlling the events leading up to the present time. She's seeking retribution for the crimes of the world. And for her, justice can only be served by flattening the earth using the millions of Colossal Titans lined up in the three walls.
What's Next?
If you already read the latest chapter, then you already know that Eren has already activated the earth-shattering power of the founding titan by linking with Ymir's will. The day of reckoning has begun, and barring an unforeseen event, hell will break loose in the next chapter. Expect the death tool to rise at a dramatic rate as Colossal Titans begin to wreak havoc throughout Eldia.
What's Eren Yeager's true intention?
Is he a hero or a villain? I say he's neither. From the very beginning, Attack on Titan author Hajime Isayama has made it clear that in the world of Shingeki no Kyojin no one is really good or bad. They are just humans with different ideologies and agenda. They are all victims of a war-torn world, where each character is driven to a point of no return. It's either to flee or fight for their freedom. Eren chooses to fight for it, no matter how violent the turnout would be.
Eren shouldn't be blamed for his Machiavellianism stance. He was born and raised for one single goal, and that is to seek retribution for the crimes of the world. Yeah, Eren is death personified. He wants to end the war that brought suffering to everyone. Zeke's Euthanasia plan is flawed; it doesn't rectify the wrong in the society.
As for Eren's point of view, violence might be the only way for the world to really unite. If you watched Code Geass, then you might already have an idea of what Eren is trying to pull off; it's Operation Zero Requiem. He's instigating anger in order for everyone, Marley or Eldian, to unite against one common enemy. That makes Eren badass in every sense of the word.
BLACKPINK With a Hat-Trick As They Once Again Retain The #1 Spot In NEW K.ID's Weekly Chart
NEW K.ID, the No.1 TV channel for all K-Pop entertainment and source (https://cutt.ly/NEWKID), announced its weekly chart for the 3rd week of August.
BLACKPINK retains its #1 spot in the NEW K.ID's weekly chart for three consecutive weeks as they tie with WINNER's previous record. BLACKPINK has announced a new single dropping on August 28th which will be a collaboration with American pop star, Selena Gomez. Selena Gomez also recently teased her collaboration with BLACKPINK on her Instagram post captioned, "SELPINK pulling up soon. 8/28".
Following their release of the single, BLACKPINK will be releasing their first debut album on October 2nd.
PENTAGON, SHINee, GWSN, and N.Flying all retained their spots in TOP5. The 6th place, WINNER, celebrated their 6th year debut anniversary. MINO posted a photo of WINNER on his Instagram, celebrating the time and unforgettable memories that they have spent together for the last 6 years.
Ranked at #9, SF9's Rowoon has been named as 'The North Face white label's F/W' model and its brand ambassador. With a height over 6'3'', Rowoon not only has a youthful personality but also has various talents as he can both sing and act in various entertainment fields. The North Face saw that Rowoon's versatility perfectly matched its brand image and decided to partner with Rowoon.
Coming in at #10, DAY6's sub-unit, Even of Day, is releasing a new album, 'The Book of Us: Gluon – Nothing can tear us apart' on August 31st. All 7 songs in the album are written and produced by the Even of Day members. Young K is expected to play guitar in place of Sungjin and Jae. JYP's representative commented, "Young K showed his expertise on the bass guitar and will continue to play more instruments." It was also mentioned that Wonpil's synthesizer and Dowoon's electronic drum will be key in this album.
Additionally, in last week's '2020 SORIBADA BEST K-MUSIC AWARDS', GWSN and LOONA won New Wave New Artist Awards while GFRIEND took the main prize (bonsang) home.
NEW K.ID, the only TV channel that allows viewers to enjoy K-POP Idol-related content programming 24/7 and exclusive episodes curated from 10K+ videos, is available at CH 511 for free on LG Smart TVs and XUMO apps on all Internet-connected devices.
Death after unmasked arrest – Mexico Floyd
The official reason for the arrest revealed by the police is not known, but the video footage posted on social media at the time of the arrest suggests that the reason is "not wearing a mask."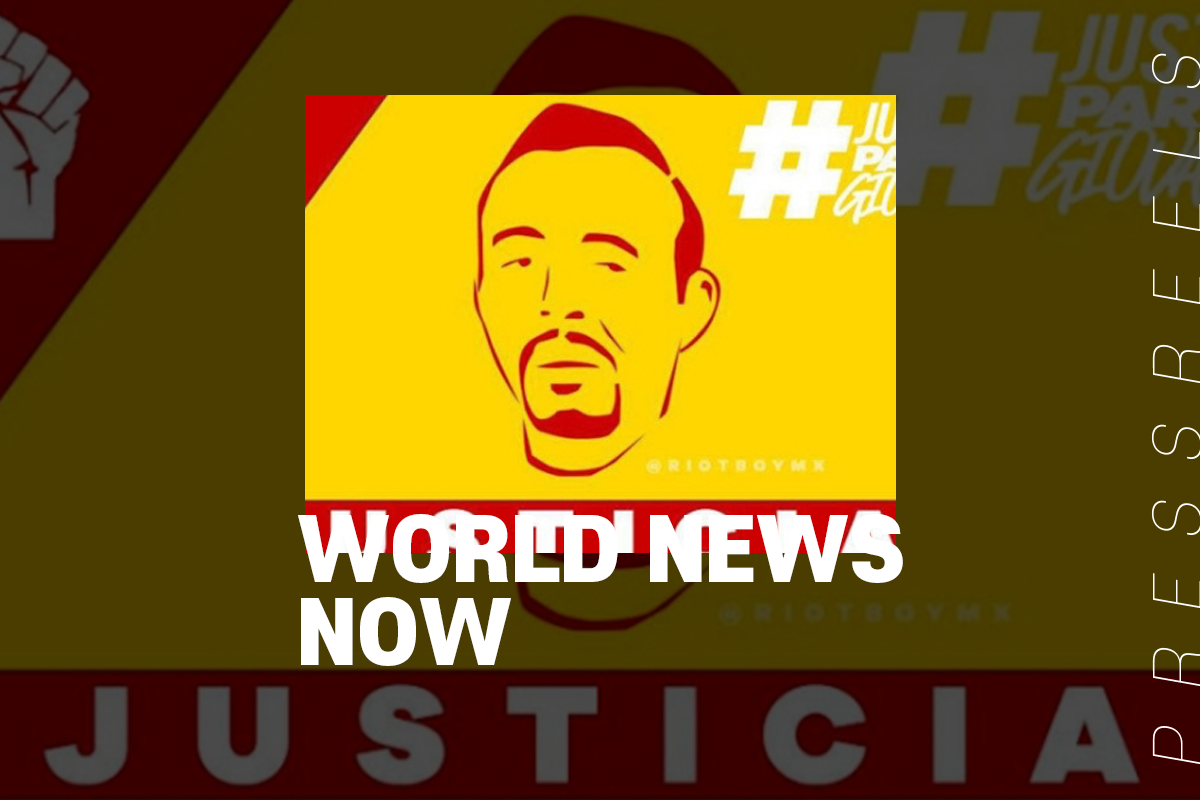 Amid a stir across the U.S. over the "George Floyd" incident that killed white police abuses, similar cases of abuse of public power have been revealed in Mexico, sparking public outrage.
The daily El Universal has been protesting against the incident since it was belatedly revealed that construction worker Giovanni Lopez died the next day after being arrested by police in Guadalajara, western Mexico, on April 4.
The official reason for the arrest revealed by the police is not known, but the video footage posted on social media at the time of the arrest suggests that the reason is "not wearing a mask."
Death of George Floyd
On May 25, 2020, George Floyd, a 46-year-old black man, died in Minneapolis, Minnesota, after Derek Chauvin, a white police officer, knelt on Floyd's neck for almost nine minutes while Floyd was handcuffed face down in the street