Do you know who's the latest person that is reported to run for presidency?
Michael Bloomberg has been secretly eyeing to run for the presidency.
However, no one has confirmed it yet.
He is still making his options open. Bloomberg's adviser made a statement on Thursday evening "Mike believes that Donald Trump represents an unprecedented threat to our nation."
In the 2018 election, Mike spent over $100 million just to make sure that the Democrats congress can make the president accountable.
In the current year, he is one of the reasons why Democrats won control in the houses of the legislature in the state of Virginia. Bloomberg believes that the current candidates are not positioned to defeat Trump.
The advisor furthermore added that Mike would be able to fight Trump and actually win. "Based on his record of accomplishments, leadership, and ability to bring people together to drive change"
Could Michael Bloomberg really win?
Michael Bloomberg's dough has been poured too many Democratic issues in the past for climate change and the gun control policies. He garnered a lot of praises from activists.
He funds the Moms Demand Action, a gun-control advocacy group. Bloomberg decreased the murder rate without any violations of the civil rights with his stop-and-frisk policy during his mayoralty position.
In 2018, he had re-register as a Democrat. A notion that he has an interest in running as a presidential candidate.
According to Mike's Instagram post, "Today, I have re=registered as a Democrat."
He added that he had been a Democrat for most of his life.
"Democrats to provide the checks and balance our nation so badly needs."
Bloomberg vs. Trump
It is not a secret that Bloomberg doesn't like Trump.
He had quite some opposition against him and his policies since 2016 and even calling him a "dangerous demagogue."
In March, Mike wrote, "I believe I would defeat Donald Trump in a general election," he added, "But I am clear-eyed about the difficulty of winning the Democratic nomination in such a crowded field."
Mike has similar ideologies like Biden and Buttigieg. However, these could come out not in favor of these men as this would divide their voters.
The Democrats have been focusing on who to nominate as the best candidate to defeat the current president. Biden would be Mike's most potent rival.
A Biden supporter and a Democratic fundraiser, Jon Cooper, mentioned, "I still believe Biden is best positioned to defeat Trump. I'm sure Bloomberg fears that Warren or Sanders might prevail in the primary and then end up losing to Trump."
Michael Bloomberg is a 77-year-old businessman, author, and former New York Mayor. He is considered to be the 9th most precious person in the county and 14th most productive around the world.
Another billionaire and a former Starbucks CEO, Howard Schultz, is also considering of running for a presidential bid in 2020.
It is reported that he will run against Trump, a billionaire.
Another billionaire who wanted to jump over was Tom Steyer, spending millions in advertising but failed to get in.
BLACKPINK With a Hat-Trick As They Once Again Retain The #1 Spot In NEW K.ID's Weekly Chart
NEW K.ID, the No.1 TV channel for all K-Pop entertainment and source (https://cutt.ly/NEWKID), announced its weekly chart for the 3rd week of August.
BLACKPINK retains its #1 spot in the NEW K.ID's weekly chart for three consecutive weeks as they tie with WINNER's previous record. BLACKPINK has announced a new single dropping on August 28th which will be a collaboration with American pop star, Selena Gomez. Selena Gomez also recently teased her collaboration with BLACKPINK on her Instagram post captioned, "SELPINK pulling up soon. 8/28".
Following their release of the single, BLACKPINK will be releasing their first debut album on October 2nd.
PENTAGON, SHINee, GWSN, and N.Flying all retained their spots in TOP5. The 6th place, WINNER, celebrated their 6th year debut anniversary. MINO posted a photo of WINNER on his Instagram, celebrating the time and unforgettable memories that they have spent together for the last 6 years.
Ranked at #9, SF9's Rowoon has been named as 'The North Face white label's F/W' model and its brand ambassador. With a height over 6'3'', Rowoon not only has a youthful personality but also has various talents as he can both sing and act in various entertainment fields. The North Face saw that Rowoon's versatility perfectly matched its brand image and decided to partner with Rowoon.
Coming in at #10, DAY6's sub-unit, Even of Day, is releasing a new album, 'The Book of Us: Gluon – Nothing can tear us apart' on August 31st. All 7 songs in the album are written and produced by the Even of Day members. Young K is expected to play guitar in place of Sungjin and Jae. JYP's representative commented, "Young K showed his expertise on the bass guitar and will continue to play more instruments." It was also mentioned that Wonpil's synthesizer and Dowoon's electronic drum will be key in this album.
Additionally, in last week's '2020 SORIBADA BEST K-MUSIC AWARDS', GWSN and LOONA won New Wave New Artist Awards while GFRIEND took the main prize (bonsang) home.
NEW K.ID, the only TV channel that allows viewers to enjoy K-POP Idol-related content programming 24/7 and exclusive episodes curated from 10K+ videos, is available at CH 511 for free on LG Smart TVs and XUMO apps on all Internet-connected devices.
Death after unmasked arrest – Mexico Floyd
The official reason for the arrest revealed by the police is not known, but the video footage posted on social media at the time of the arrest suggests that the reason is "not wearing a mask."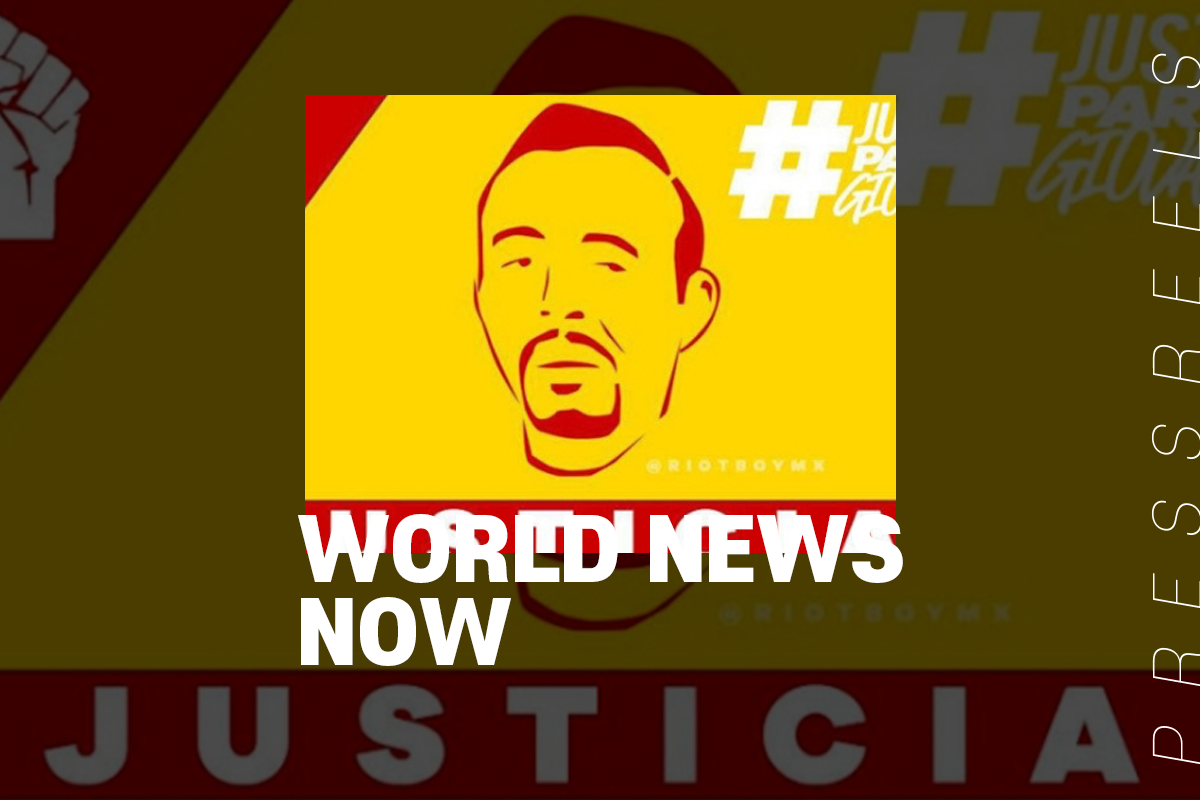 Amid a stir across the U.S. over the "George Floyd" incident that killed white police abuses, similar cases of abuse of public power have been revealed in Mexico, sparking public outrage.
The daily El Universal has been protesting against the incident since it was belatedly revealed that construction worker Giovanni Lopez died the next day after being arrested by police in Guadalajara, western Mexico, on April 4.
The official reason for the arrest revealed by the police is not known, but the video footage posted on social media at the time of the arrest suggests that the reason is "not wearing a mask."
Death of George Floyd
On May 25, 2020, George Floyd, a 46-year-old black man, died in Minneapolis, Minnesota, after Derek Chauvin, a white police officer, knelt on Floyd's neck for almost nine minutes while Floyd was handcuffed face down in the street