There is a very substantial amount for Americans currently filing for unemployment amidst the global coronavirus pandemic since last week, as most of the business establishments shut down to curb the spread of the disease.
As of March 21, the number of unemployed cases rose to 3.28 million, according to the department of labor.
This proves to be so far the highest number of jobless claims in the history of the country, since the recording of the data that was in 1967.
According to Glassdoor economist, Daniel Zhao, "Most historical comparisons of this scale are inadequate. The closest would be natural disasters like major hurricanes. However, as today's report shows, the coronavirus outbreak is economically akin to a major hurricane occurring in every state around the country for weeks on end."
Before this coronavirus pandemic started, jobless claims were averaging about 200,000 each week. At this moment, it is 282,000 claims. Since the start of the outbreak, some of the business has shut down already, and others have laid off their workers temporarily.
The problem with this pandemic as to economic distress is that this coronavirus outbreak is so sudden and left every industry and business in distressed.
Many economists are expecting that millions will be unemployed in the coming weeks. According to a forever chief economist from the Department of Labor, Heidi Shierholz, "We estimate that by summer, 14 million workers will lose their jobs due to the coronavirus shock."
The Labor department all over the US is now struggling for the influx of claims for unemployment benefits.
The department in New York needed to hire 65 more additional staff for handling all the claims which start to come. Florida will also hire 100 more employees to go through the application process.
The Great Recession in 2019 had its peak number of 665,000, and the highest so far was 695,999 in 1982.
Last week was higher than expected.
According to Tom Gimbel, "We've known this number was coming for a week and a half. It doesn't surprise me at all. When you see a city like Las Vegas get shut down, I don't know what other options there were, then seeing a number like this."
Federal Reserve Chairman Jerome Powell said, "This is a unique situation. People need to understand, and this is not a typical downturn. At a certain point, we will get the spread of the virus under control. At that time, confidence will return; businesses will open again; people will come back to work. So, you may well see a significant rise in unemployment, a significant decline in economic activity. But there can also be a good rebound on the other side of that."
These numbers could cause a lot of backlog of the unemployment applications.
Others would still need their initial claims from the past weeks.
Policies may differ from state to state, but self-employed people, independent contractors, and freelancers are not eligible for unemployment benefits.
Part-time workers also cannot apply for unemployment benefits.
Read More: 'Top Chef' Floyd Cardoz Passed Away Due to Coronavirus
BLACKPINK With a Hat-Trick As They Once Again Retain The #1 Spot In NEW K.ID's Weekly Chart
NEW K.ID, the No.1 TV channel for all K-Pop entertainment and source (https://cutt.ly/NEWKID), announced its weekly chart for the 3rd week of August.
BLACKPINK retains its #1 spot in the NEW K.ID's weekly chart for three consecutive weeks as they tie with WINNER's previous record. BLACKPINK has announced a new single dropping on August 28th which will be a collaboration with American pop star, Selena Gomez. Selena Gomez also recently teased her collaboration with BLACKPINK on her Instagram post captioned, "SELPINK pulling up soon. 8/28".
Following their release of the single, BLACKPINK will be releasing their first debut album on October 2nd.
PENTAGON, SHINee, GWSN, and N.Flying all retained their spots in TOP5. The 6th place, WINNER, celebrated their 6th year debut anniversary. MINO posted a photo of WINNER on his Instagram, celebrating the time and unforgettable memories that they have spent together for the last 6 years.
Ranked at #9, SF9's Rowoon has been named as 'The North Face white label's F/W' model and its brand ambassador. With a height over 6'3'', Rowoon not only has a youthful personality but also has various talents as he can both sing and act in various entertainment fields. The North Face saw that Rowoon's versatility perfectly matched its brand image and decided to partner with Rowoon.
Coming in at #10, DAY6's sub-unit, Even of Day, is releasing a new album, 'The Book of Us: Gluon – Nothing can tear us apart' on August 31st. All 7 songs in the album are written and produced by the Even of Day members. Young K is expected to play guitar in place of Sungjin and Jae. JYP's representative commented, "Young K showed his expertise on the bass guitar and will continue to play more instruments." It was also mentioned that Wonpil's synthesizer and Dowoon's electronic drum will be key in this album.
Additionally, in last week's '2020 SORIBADA BEST K-MUSIC AWARDS', GWSN and LOONA won New Wave New Artist Awards while GFRIEND took the main prize (bonsang) home.
NEW K.ID, the only TV channel that allows viewers to enjoy K-POP Idol-related content programming 24/7 and exclusive episodes curated from 10K+ videos, is available at CH 511 for free on LG Smart TVs and XUMO apps on all Internet-connected devices.
Death after unmasked arrest – Mexico Floyd
The official reason for the arrest revealed by the police is not known, but the video footage posted on social media at the time of the arrest suggests that the reason is "not wearing a mask."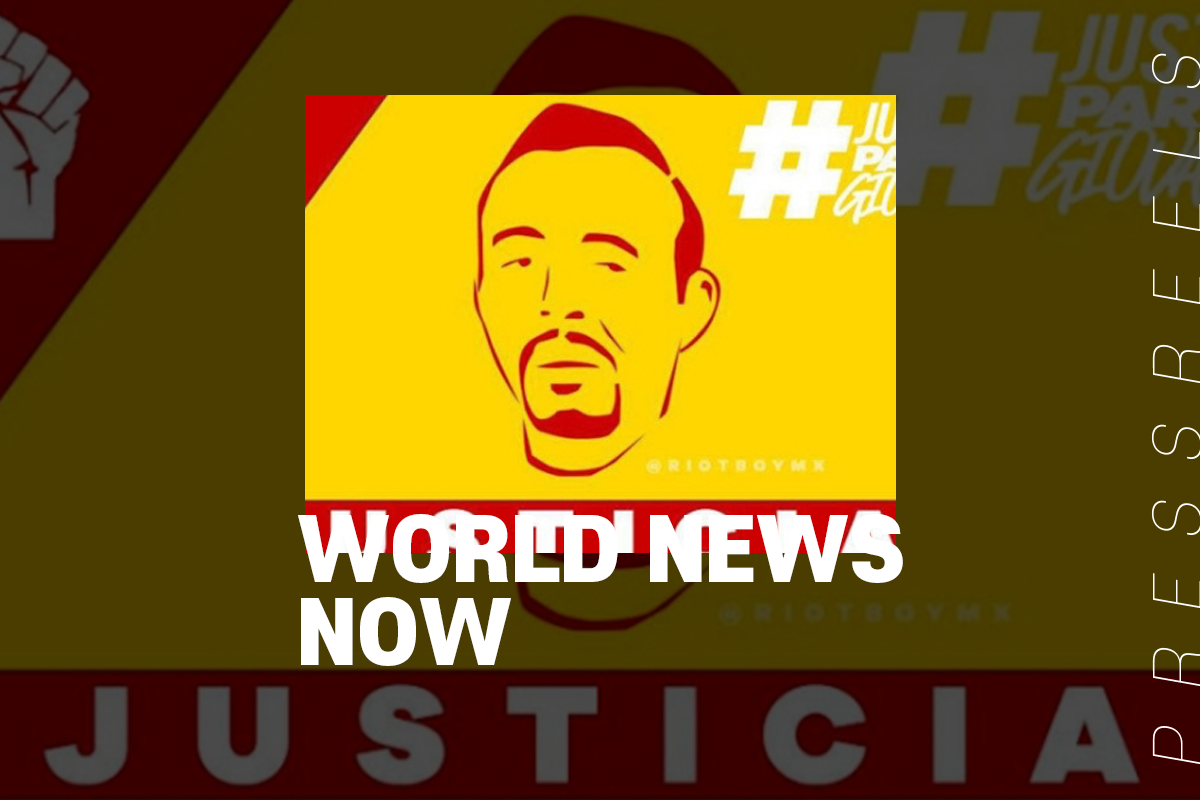 Amid a stir across the U.S. over the "George Floyd" incident that killed white police abuses, similar cases of abuse of public power have been revealed in Mexico, sparking public outrage.
The daily El Universal has been protesting against the incident since it was belatedly revealed that construction worker Giovanni Lopez died the next day after being arrested by police in Guadalajara, western Mexico, on April 4.
The official reason for the arrest revealed by the police is not known, but the video footage posted on social media at the time of the arrest suggests that the reason is "not wearing a mask."
Death of George Floyd
On May 25, 2020, George Floyd, a 46-year-old black man, died in Minneapolis, Minnesota, after Derek Chauvin, a white police officer, knelt on Floyd's neck for almost nine minutes while Floyd was handcuffed face down in the street