The famous chef, Floyd Cardoz, behind the NYC restaurants Tabla and Bombay Bread Bar, has been reported to have died from complications related to coronavirus.
This chef who was born in Mumbai and earned his success in New York died at the age of 59.
He was said to admit himself in one of the hospitals in New York after his return from India on March 8, as from his Instagram post.
He was saying that he was feeling feverish and brought himself into a hospital just for a precautionary measure.
The company that he founded, The Hunger Inc, made a confirmation about his hospitalization: Chef Floyd Cardoz (59 years), Culinary Director, Hunger Inc, was admitted into the hospital in New York with a viral fever.
Chef Floyd, who was earlier in Mumbai, left the city on March 8 for New York via Frankfurt airport. He was closely monitored for his condition, and we wish him a speedy recovery.
The chef was one of New York restaurants' community force and made his mark in 1998 with his groundbreaking Tabla, a fine dining restaurant that he opened together with a partner, Danny Meyer and Union Square Hospitality group.
It received three stars in the New York Times. It closed it 2010 but has always been remembered as one of the most excellent restaurants in the big apple, most especially know for its bread.
He then opened Meyer's North End Grill and opened several more of his own in India and New York. All were well-received by the patrons. In Mumbai, he has this Bombay Canteen and a Goan Restaurant O Pedro and a Bombay Bread that was recently closed.
He also published several cookbooks in the past year.
The official account of Bombay Canteen shared Cardoz's death on Instagram:
"Where do we even begin. It seems like we all met a lifetime ago and yet it all seems so very short right now. You have touched our lives and so many more than we can ever count in the deepest of ways. You showed us what it means to live life to the fullest and be the best versions of ourselves all the time. You believed in the vision and in us more than we ever did and pushed us to be confident and proud in whatever we do, but also to be humble when we take a misstep. But most importantly to wear a smile while doing it all. We know you would've taught us so much more in the miles we had remaining together.
The outpour of love and wishes we've witnessed in the last few hours from across the world just goes to show what an incredible human being you were, and we're ever so grateful that we were a part of your glorious life. We will miss you in more ways than you can ever imagine.
Love you, chef! Your legacy lives on forever. ❤️"
His death is very significant in New York, especially in the world of Indian Cuisine.
Read More: Hospitals in New York Are Treating Coronavirus Patients with Vitamin C
BLACKPINK With a Hat-Trick As They Once Again Retain The #1 Spot In NEW K.ID's Weekly Chart
NEW K.ID, the No.1 TV channel for all K-Pop entertainment and source (https://cutt.ly/NEWKID), announced its weekly chart for the 3rd week of August.
BLACKPINK retains its #1 spot in the NEW K.ID's weekly chart for three consecutive weeks as they tie with WINNER's previous record. BLACKPINK has announced a new single dropping on August 28th which will be a collaboration with American pop star, Selena Gomez. Selena Gomez also recently teased her collaboration with BLACKPINK on her Instagram post captioned, "SELPINK pulling up soon. 8/28".
Following their release of the single, BLACKPINK will be releasing their first debut album on October 2nd.
PENTAGON, SHINee, GWSN, and N.Flying all retained their spots in TOP5. The 6th place, WINNER, celebrated their 6th year debut anniversary. MINO posted a photo of WINNER on his Instagram, celebrating the time and unforgettable memories that they have spent together for the last 6 years.
Ranked at #9, SF9's Rowoon has been named as 'The North Face white label's F/W' model and its brand ambassador. With a height over 6'3'', Rowoon not only has a youthful personality but also has various talents as he can both sing and act in various entertainment fields. The North Face saw that Rowoon's versatility perfectly matched its brand image and decided to partner with Rowoon.
Coming in at #10, DAY6's sub-unit, Even of Day, is releasing a new album, 'The Book of Us: Gluon – Nothing can tear us apart' on August 31st. All 7 songs in the album are written and produced by the Even of Day members. Young K is expected to play guitar in place of Sungjin and Jae. JYP's representative commented, "Young K showed his expertise on the bass guitar and will continue to play more instruments." It was also mentioned that Wonpil's synthesizer and Dowoon's electronic drum will be key in this album.
Additionally, in last week's '2020 SORIBADA BEST K-MUSIC AWARDS', GWSN and LOONA won New Wave New Artist Awards while GFRIEND took the main prize (bonsang) home.
NEW K.ID, the only TV channel that allows viewers to enjoy K-POP Idol-related content programming 24/7 and exclusive episodes curated from 10K+ videos, is available at CH 511 for free on LG Smart TVs and XUMO apps on all Internet-connected devices.
Death after unmasked arrest – Mexico Floyd
The official reason for the arrest revealed by the police is not known, but the video footage posted on social media at the time of the arrest suggests that the reason is "not wearing a mask."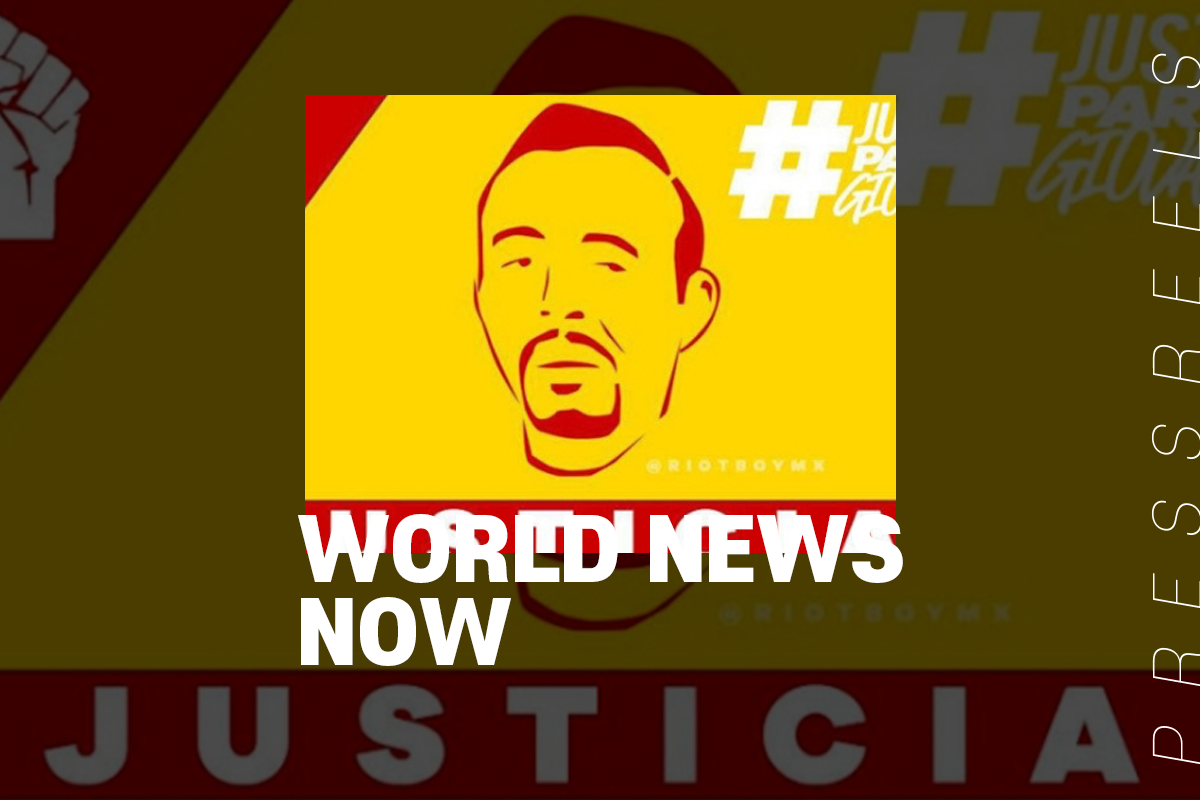 Amid a stir across the U.S. over the "George Floyd" incident that killed white police abuses, similar cases of abuse of public power have been revealed in Mexico, sparking public outrage.
The daily El Universal has been protesting against the incident since it was belatedly revealed that construction worker Giovanni Lopez died the next day after being arrested by police in Guadalajara, western Mexico, on April 4.
The official reason for the arrest revealed by the police is not known, but the video footage posted on social media at the time of the arrest suggests that the reason is "not wearing a mask."
Death of George Floyd
On May 25, 2020, George Floyd, a 46-year-old black man, died in Minneapolis, Minnesota, after Derek Chauvin, a white police officer, knelt on Floyd's neck for almost nine minutes while Floyd was handcuffed face down in the street