Netflix has a detailed chronicle of NFL superstar Aaron Hernandez. What did push him to trigger the murder? Netflix will tell its viewers all about it in its latest docuseries "Killer Inside: The Mind of Aaron Hernandez".
This show will also go through his sexuality and chronic traumatic encephalopathy (CTE).
This series is a 3-episode series premiered on Wednesday and shows the details of the case which viewers are familiar with.
It was on June 17, 2013, when Hernandez and two others, namely Ernest Wallace and Carlos Ortiz, went to an industrial park near his house. Together with them is his fiancée's sister, Odin Lloyd, who was shot. Hernandez was convicted of first-degree murder, and he received life imprisonment, parole is not possible for him.
According to a police report, Hernandez made the plan because he was upset at Lloyd. He talked to several people at the Boston bar, which Hernandez didn't like. The deceased body was found at the industrial park, about a kilometer from the home of Hernandez in North Attleborough, Massachusetts.
Fans of Hernandez from all over the world were shocked about what happened. Hernandez had everything in his hands. He started to be in the New England Patriots when he was 20 years old and was about to sign a $40 million contract with the team for the Super Bowl.
It had been long speculation that Hernandez was gay, and he was struggling with his sexuality for his life. A long friend of him, Dennis Sansouci, revealed that he and the athlete had been on a sexual relationship since they were in seventh grade until their junior years in high school. He described that Hernandez' s father was an abusive man and that he was scared of what his father would do if he found out that he was gay. Both of them were worried if someone would catch them because they were both athletes.
Hernandez's CTE was also explained in the series, and it is a degenerative brain disease that could lead to depression, dementia, and memory loss. Rage, paranoia, and emotional volatility may have also resulted in Hernandez's orchestrating the shooting.
This athlete star also dealt with drug use, which is why NFL teams were doubting of recruiting him. When he joined the NFL draft in 2010, he made letters and stating that he would submit himself to a regular drug test. According to Dan Wetzel, of Yahoo Sports, he failed a lot of these drug tests.
According to Frankie Bailey, a professor of pop culture and criminal justice at the State University of New York Albany, "As a professional football player with the Patriots, Hernandez was a celebrity. What was later revealed about Hernandez, the abuse in his childhood, his growing paranoia, the bodyguards, his drug use, and the brain damage all became clues to what led him to kill. Now, audiences may be tuning in to learn not only 'the how,' but 'the why' of his story."
Watch this docuseries starting January 15 on Netflix.
Read More: Vanessa Hudgens and Austin Butler Split After 9 Years of Dating
BLACKPINK With a Hat-Trick As They Once Again Retain The #1 Spot In NEW K.ID's Weekly Chart
NEW K.ID, the No.1 TV channel for all K-Pop entertainment and source (https://cutt.ly/NEWKID), announced its weekly chart for the 3rd week of August.
BLACKPINK retains its #1 spot in the NEW K.ID's weekly chart for three consecutive weeks as they tie with WINNER's previous record. BLACKPINK has announced a new single dropping on August 28th which will be a collaboration with American pop star, Selena Gomez. Selena Gomez also recently teased her collaboration with BLACKPINK on her Instagram post captioned, "SELPINK pulling up soon. 8/28".
Following their release of the single, BLACKPINK will be releasing their first debut album on October 2nd.
PENTAGON, SHINee, GWSN, and N.Flying all retained their spots in TOP5. The 6th place, WINNER, celebrated their 6th year debut anniversary. MINO posted a photo of WINNER on his Instagram, celebrating the time and unforgettable memories that they have spent together for the last 6 years.
Ranked at #9, SF9's Rowoon has been named as 'The North Face white label's F/W' model and its brand ambassador. With a height over 6'3'', Rowoon not only has a youthful personality but also has various talents as he can both sing and act in various entertainment fields. The North Face saw that Rowoon's versatility perfectly matched its brand image and decided to partner with Rowoon.
Coming in at #10, DAY6's sub-unit, Even of Day, is releasing a new album, 'The Book of Us: Gluon – Nothing can tear us apart' on August 31st. All 7 songs in the album are written and produced by the Even of Day members. Young K is expected to play guitar in place of Sungjin and Jae. JYP's representative commented, "Young K showed his expertise on the bass guitar and will continue to play more instruments." It was also mentioned that Wonpil's synthesizer and Dowoon's electronic drum will be key in this album.
Additionally, in last week's '2020 SORIBADA BEST K-MUSIC AWARDS', GWSN and LOONA won New Wave New Artist Awards while GFRIEND took the main prize (bonsang) home.
NEW K.ID, the only TV channel that allows viewers to enjoy K-POP Idol-related content programming 24/7 and exclusive episodes curated from 10K+ videos, is available at CH 511 for free on LG Smart TVs and XUMO apps on all Internet-connected devices.
Death after unmasked arrest – Mexico Floyd
The official reason for the arrest revealed by the police is not known, but the video footage posted on social media at the time of the arrest suggests that the reason is "not wearing a mask."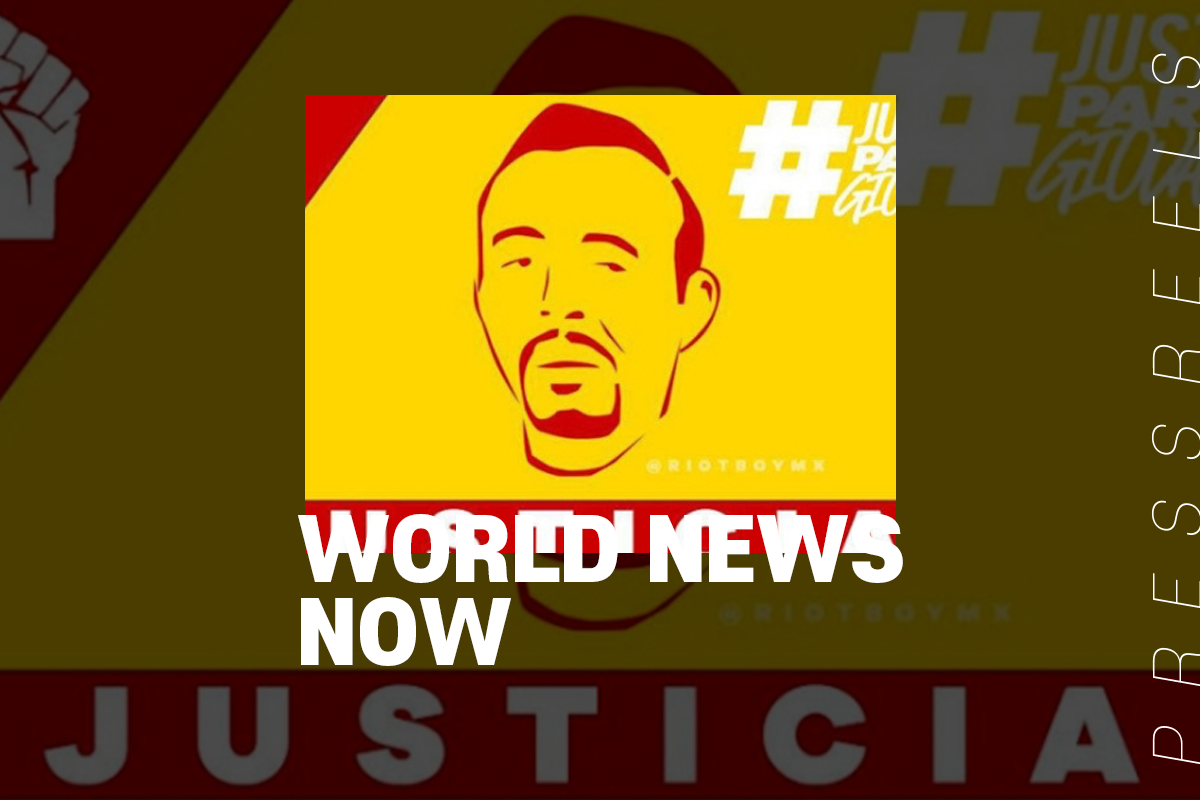 Amid a stir across the U.S. over the "George Floyd" incident that killed white police abuses, similar cases of abuse of public power have been revealed in Mexico, sparking public outrage.
The daily El Universal has been protesting against the incident since it was belatedly revealed that construction worker Giovanni Lopez died the next day after being arrested by police in Guadalajara, western Mexico, on April 4.
The official reason for the arrest revealed by the police is not known, but the video footage posted on social media at the time of the arrest suggests that the reason is "not wearing a mask."
Death of George Floyd
On May 25, 2020, George Floyd, a 46-year-old black man, died in Minneapolis, Minnesota, after Derek Chauvin, a white police officer, knelt on Floyd's neck for almost nine minutes while Floyd was handcuffed face down in the street