Everyone has been looking forward to the first televised Donald Trump impeachment hearings on his presidency. Today, November 13, 2019, will have a significant impact on the making of history in the Capital of the United States, Washington, D.C.
Currently, a very crucial issue has been being the question of whether President Trump abused his power. Is it by asking political favors from a foreign entity for his political and personal reasons? The Ukraine investigation so far has some implications on how this impeachment is running.
What to expect in the next Trump impeachment hearing?
In the next coming days or months, America will have its scar. This will be like the past impeachments of Bill Clinton and Andrew Johnson. It will reflect the different ideologies as that of the civil war. This is going to tear down a county and its momentum to look forward.
House Intelligence Chairman Adam Schiff said "I always have thought that the strongest argument for impeachment was also the strongest argument against it, which is if you don't impeach a president who commits conduct of this what does that say to the next president about what they can do and to the next Congress? There is no good or simple answer."
Two key witnesses to the impeachment are Ambassador William Taylor, the top U.S. diplomat in Ukraine, and George Kent, deputy assistant secretary at the State Department.
Taylor earlier stated that President Trump felt "wronged" by the Ukrainians and felt he "owe" him to open an investigation into Biden and that of the previous 2016 election.
According to him, "This was something he felt they owed him to fix."
On the other hand, Stephanie Grisham, the White House press secretary, wrote on her Twitter, "This sham hearing is not only boring, but it is also a colossal waste of taxpayer time and money.
Congress show be working on passing USMCA. They will be funding our government and military, working on reduced drug pricing & so much more.
"@realDonaldTrump is working right now – the Dems should follow his lead!"
Trump not watching but working?!
While many eyes keep an eye on the opening of the first impeachment inquiry, President Trump, himself, is not watching it.
According to the White House spokesman Hogan Gidley "He's not watching – he's working." It is, in fact, right because the president is in his oval office where there is no television.
On the other hand, all televisions are turned on in the West Wing, which includes the communication aides' office who will oversee today's activities. Later today, he will be meeting the Turkish President Recep Tayyip Erdogan.
Meanwhile, outside the hearing room, there are dozens of protesters wearing shirts saying, "arrest Trump."
Some of them wanted to join the crowd because this is going to be in history. Many could watch this on TV, but they want to witness history with their own eyes. Others began lining up even before 9 AM.
Several police officers are going around the area to make sure that the protesters weren't disturbing or blocking anyone. Crowds outside include different press people reaching as far as Australia, Japan, and Europe.
Read More: Burger King Lost Millions After Accounting Error
BLACKPINK With a Hat-Trick As They Once Again Retain The #1 Spot In NEW K.ID's Weekly Chart
NEW K.ID, the No.1 TV channel for all K-Pop entertainment and source (https://cutt.ly/NEWKID), announced its weekly chart for the 3rd week of August.
BLACKPINK retains its #1 spot in the NEW K.ID's weekly chart for three consecutive weeks as they tie with WINNER's previous record. BLACKPINK has announced a new single dropping on August 28th which will be a collaboration with American pop star, Selena Gomez. Selena Gomez also recently teased her collaboration with BLACKPINK on her Instagram post captioned, "SELPINK pulling up soon. 8/28".
Following their release of the single, BLACKPINK will be releasing their first debut album on October 2nd.
PENTAGON, SHINee, GWSN, and N.Flying all retained their spots in TOP5. The 6th place, WINNER, celebrated their 6th year debut anniversary. MINO posted a photo of WINNER on his Instagram, celebrating the time and unforgettable memories that they have spent together for the last 6 years.
Ranked at #9, SF9's Rowoon has been named as 'The North Face white label's F/W' model and its brand ambassador. With a height over 6'3'', Rowoon not only has a youthful personality but also has various talents as he can both sing and act in various entertainment fields. The North Face saw that Rowoon's versatility perfectly matched its brand image and decided to partner with Rowoon.
Coming in at #10, DAY6's sub-unit, Even of Day, is releasing a new album, 'The Book of Us: Gluon – Nothing can tear us apart' on August 31st. All 7 songs in the album are written and produced by the Even of Day members. Young K is expected to play guitar in place of Sungjin and Jae. JYP's representative commented, "Young K showed his expertise on the bass guitar and will continue to play more instruments." It was also mentioned that Wonpil's synthesizer and Dowoon's electronic drum will be key in this album.
Additionally, in last week's '2020 SORIBADA BEST K-MUSIC AWARDS', GWSN and LOONA won New Wave New Artist Awards while GFRIEND took the main prize (bonsang) home.
NEW K.ID, the only TV channel that allows viewers to enjoy K-POP Idol-related content programming 24/7 and exclusive episodes curated from 10K+ videos, is available at CH 511 for free on LG Smart TVs and XUMO apps on all Internet-connected devices.
Death after unmasked arrest – Mexico Floyd
The official reason for the arrest revealed by the police is not known, but the video footage posted on social media at the time of the arrest suggests that the reason is "not wearing a mask."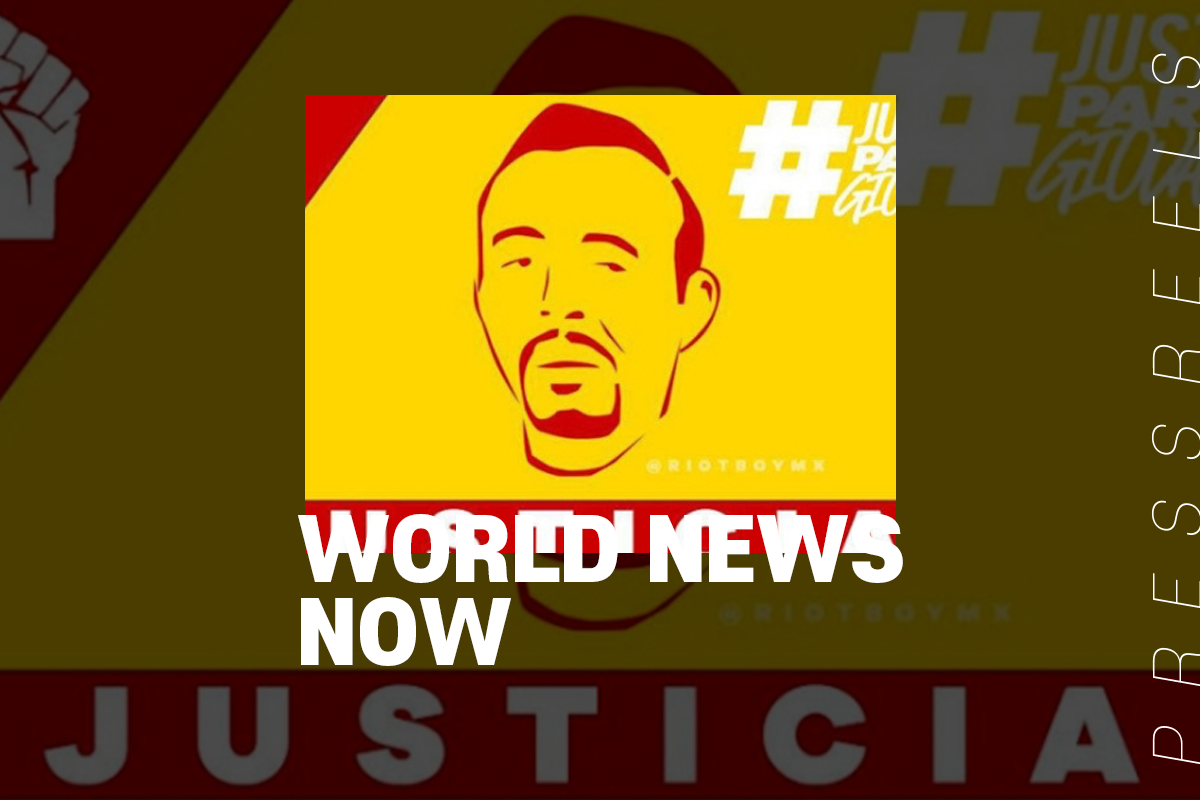 Amid a stir across the U.S. over the "George Floyd" incident that killed white police abuses, similar cases of abuse of public power have been revealed in Mexico, sparking public outrage.
The daily El Universal has been protesting against the incident since it was belatedly revealed that construction worker Giovanni Lopez died the next day after being arrested by police in Guadalajara, western Mexico, on April 4.
The official reason for the arrest revealed by the police is not known, but the video footage posted on social media at the time of the arrest suggests that the reason is "not wearing a mask."
Death of George Floyd
On May 25, 2020, George Floyd, a 46-year-old black man, died in Minneapolis, Minnesota, after Derek Chauvin, a white police officer, knelt on Floyd's neck for almost nine minutes while Floyd was handcuffed face down in the street