For those who love Twinkies that much, here's great news for you – Twinkies cereal is coming in the market next month. This all-time favorite for a lot of us replicates the design of the twinkies itself – twinkies cereal!
These cereals will come in oblong shape and golden in color, which promises us a taste of its initial sweetness in every bite. Post and Hostess announced on Wednesday.
The brand manager, Josh Jans. said: "We think fans will find that it not only tastes great with milk but also outside the bowl." Twinkies have been out since the era of world full 2.
During the Great Depression, these Hostess brands have become very popular. Some other treats like Ding Dongs and Ho Hos were treats people can't get over. In the 1950s, Twinkies became so popular most notably among the children because of its sponsorship "Howdy Doody," a television show.
There is even an urban legend about Twinkies not getting bad even for several years. These have been part of the lunch boxes and stocking up of food in bomb shelters. Historically, these Twinkies were places in the millennium time capsule of the nation in 1996. These seem to be go-to snacks for a lot of people in the olden times.
Although time may have changed now, there is a trend for healthy eating, and labor troubles were over in the country. The company, Hostess, filed for bankruptcy in 2012 and was only brought back into the market with some cash help from different private equity investors.
With the help of both companies, Post Consumer Brands and Hostess Brands, LLC they are creating these historical and iconic Twinkies brand into the cereal aisle in supermarkets nationwide. This collaboration will emulate the authentic sponge cake except for its crunchiness level.
Is it going to taste the same as what we know?
The company's focus was to make sure that every consumer would get the same taste with each bite.
Jans added, "Knowing that taste remains the No.1 purchase of driver of cereal, we conducted multiple consumer tests, and the new Twinkies Cereal delivered. We think fans will find that it not only tastes great with milk but also outside the bowl."
Post-Consumer Brand's senior director, Meredith Saffron, said, "When thinking about what was next, Twinkies was the most logical choice. Knowing how much excitement was generated when the Twinkies snack cake made its comeback in 2013, we knew fans would love a cereal version of this beloved snack.".
Hostess increased its stock by 2.8 % on Wednesday while Post Consumer gained 1%. This is not the first-time companies collaborate. Early this year, a collaboration between Hostess'' Honey Bun and Donettes came up also in the version of cereals.
After a year of hiatus, these comebacks are a big hit in the country. Twinkies cereal will be indefinitely gracing the supermarket shelves and would be in time for the merriment season in December. Who knows Ho Hos and Ding Dongs might also make their way into your bowls in the future?
Read More: Trump's Impeachment!
China: Luckin Coffee Shares Fall After $310M Potential Fraud
Luckin Coffee has disclosed on Thursday that they made an internal investigation, and its chief operating officer fabricated their sales in 2019 by 2.2 billion yuan ($310 million).
The shares plummeted by 80% after they released the filing.
The Chief Operating Officer, Jian Liu, and other employees who were reporting to him were engaging themselves in misconduct and are now suspended. 
The company will be taking legal action for people who took part in it and are responsible for those conducts. Jian could not be found anymore for an interview.
Luckin is a two and a half-year-old company and has goals to overtake Starbucks in China, the top coffee chain currently in the country.
The investors are not relying on their previous financial statements and earnings, which were released for nine months. They announced earlier that heir net sales for the first nine months of 2019 were 2.9 billion yuan ($413 million).
In their statement, "As a result, investors should no longer rely upon the company's previous financial statements and earnings releases for the nine months ended September 30, 2019, and the two quarters starting April 1, 2019, and ended September 30, 2019, including the prior guidance on net revenues from products for the fourth quarter of 2019, and other communications relating to these consolidated financial statements.
The company said that its investigation is still at its initial stage, and its independent auditor does not verify estimates of the fabrication of sales. Kirkland & Ellis will do their counseling and FTI Consulting for forensic accounting expertise.
Back in January, the Muddy Waters Research said that they found something fraudulent with their business.
On its official Twitter page, it said, MW is short $LK. We received an unattributed 89-page report alleging $LK is a fraud: "number of items per store per day was inflated by at least 69% in 2019 3Q and 88% in 2019 4Q, supported by 11,260 hours of store traffic video" We view the work as credible. 
However, Luckin replied and said that the seller's report was false and misleading. The founder of Muddy Waters said Luckin shows precisely why we need short sellers in the market. We believed this report was credible when we read it, and that's why we took a position.
This is again a wake-up call for U.S. policymakers, regulators, and investors about the extreme fraud risk China-based companies pose to our markets."
In May, Luckin started its trade on the Nasdaq, and since then, making it to the public market, it gave the company a market value of $1.3 billion. Furthermore, the company has tried a customer-based format and offering excellent discounts to the market.
For January of this year, it already has more than 4,500 branches in China, a few hundred more than Starbucks in the country. Starbucks, on the other hand, responded to its competitiveness and opened more cafes in China for quick picks and delivery and less on seating capacities in their cafes.
Read More: Shenzhen: First City in China to Ban the Sale of Dog, Cat Meat
Horrible Coronavirus Prank: Woman Coughs at Fresh Produce in Pennsylvania Supermarket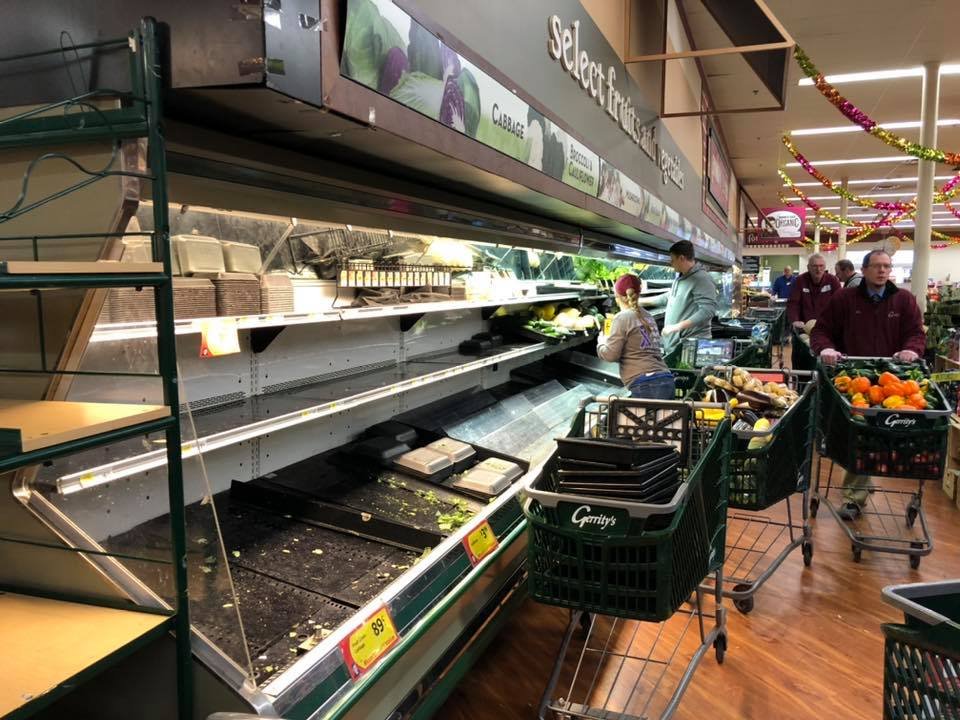 Despite the different challenges, the novel coronavirus has gotten to people; some still lack empathy and are unthoughtful over the welfares of others.
A woman doing her shopping yesterday at the Gerrity's Supermarket at the Hanover Township, Pennsylvania, coughed all over the store's fresh produce, at that time many believe they have a coronavirus and has resulted in a lot of food waste and rotten.
The owner believes that this is a twisted prank of her.
The store has to throw everything she came in contact with, including the bakery and meat case for safety and health reasons.
This nuisance and wastage cost about $35,000 and not to mention the workforce disinfecting the area together with a health inspector.
The good part was that they were able to take out the prankster from the store and contacted the authorities.
The owner said they would fill numerous charges to her. It is unclear yet if the woman is infected with the novel coronavirus.
Here is the whole post from Gerrity's Supermarket on their Facebook page:
The post has 4700 comments, 11,000 shares, and 10,000 emoji reactions.
One Facebook user said, "Please sue her personally. Make an example of people like her so that maybe they'll be a little more afraid to be the sorry excuses of human beings that they are. Thank you for taking precautions."
Another one said, " Causing or risking a catastrophe, reckless endangerment, criminal mischief and disorderly conduct -just to name a few charges she should be charged with! And TOTAL RESTITUTION!"
Read More: More than 3 Million People Filed for Unemployment in the US