New Zealand volcano eruption killed already five people as of the writing, and eight people are still missing, which included American tourists. The volcano is on an island off the coast of New Zealand, the Whakaari White Island. The volcano's last eruption was in 2001 before this.
Prime Minister Jacinda Ardern announced the "unfathomable grief" and that tourists from different countries, Australia, China, Malaysia, and the UK, are also missing. There is a possibility that there are no survivors on the island. It has been covered by foot-thick ash. There have been some flights over the island but showed no signs of life.
The prime minister also announced that 31 people were rescued. And have been brought to the hospital. Three of them were already discharged.
This volcano is the most active in the county. It is about 30 miles off from the coast of New Zealand and erupted at 2:1 PM (8:11 P.M. Sunday ET).
A commercial fisherman described it "It just looked like what you see of a nuclear bomb going off is what it looked like, was turning into a mushroom cloud. The way it just expanded around itself and just went straight up into the sky."
The search and rescue operations were put to a halt because it was still unsafe for them to go near the island as per the country's deputy commissioner, John Tims. Twenty-three people have been transferred after the eruptions. Most of them have burned. Unfortunately, the five tragedy was part of the group. It was believed that 50 people were on the island when that occurrence happened. Tims yet released no names but only gave the national identities of the victims.
Witnesses like Michael Schade of San Francisco foretell what he saw and uploaded and shared on his Twitter a video, "My god, White Island volcano in New Zealand erupted today for the first time since 2001. My family and I had gotten off it 20 minutes before, was waiting at our boat about to leave when we saw it. Boat ride home tending to people our boat rescued was indescribable.#whiteisland"
The spokesman for Royal Caribbean Cruises, Jonathon Fishman, told NBC News that there were guests aboard the ship, Aviation of the Seas, and were touring the island. Inside that hour, GeoNet camera showed tourists walking near the rim of the crater, white smoke billowing. This camera also showed different views and captured images every 10 minutes. At the 2:00, the crater rim camera was able to still take a photo of people at the edge of the rim. One minute before it erupted, people headed away from its side.
New Zealand has one of the most tectonically volatile volcanoes. Volcanologists said that although the eruption was relatively small as to its past eruptions, it would still cause severe dangers to people. This cone volcano is built for more than 150,000 years. Furthermore, White Island is also dubbed as "one of the world's most accessible active volcanoes" on a White Island Tours website.
Read More:  Sanna Marin; Youngest Prime Minister in Finland and the Entire World
BLACKPINK With a Hat-Trick As They Once Again Retain The #1 Spot In NEW K.ID's Weekly Chart
NEW K.ID, the No.1 TV channel for all K-Pop entertainment and source (https://cutt.ly/NEWKID), announced its weekly chart for the 3rd week of August.
BLACKPINK retains its #1 spot in the NEW K.ID's weekly chart for three consecutive weeks as they tie with WINNER's previous record. BLACKPINK has announced a new single dropping on August 28th which will be a collaboration with American pop star, Selena Gomez. Selena Gomez also recently teased her collaboration with BLACKPINK on her Instagram post captioned, "SELPINK pulling up soon. 8/28".
Following their release of the single, BLACKPINK will be releasing their first debut album on October 2nd.
PENTAGON, SHINee, GWSN, and N.Flying all retained their spots in TOP5. The 6th place, WINNER, celebrated their 6th year debut anniversary. MINO posted a photo of WINNER on his Instagram, celebrating the time and unforgettable memories that they have spent together for the last 6 years.
Ranked at #9, SF9's Rowoon has been named as 'The North Face white label's F/W' model and its brand ambassador. With a height over 6'3'', Rowoon not only has a youthful personality but also has various talents as he can both sing and act in various entertainment fields. The North Face saw that Rowoon's versatility perfectly matched its brand image and decided to partner with Rowoon.
Coming in at #10, DAY6's sub-unit, Even of Day, is releasing a new album, 'The Book of Us: Gluon – Nothing can tear us apart' on August 31st. All 7 songs in the album are written and produced by the Even of Day members. Young K is expected to play guitar in place of Sungjin and Jae. JYP's representative commented, "Young K showed his expertise on the bass guitar and will continue to play more instruments." It was also mentioned that Wonpil's synthesizer and Dowoon's electronic drum will be key in this album.
Additionally, in last week's '2020 SORIBADA BEST K-MUSIC AWARDS', GWSN and LOONA won New Wave New Artist Awards while GFRIEND took the main prize (bonsang) home.
NEW K.ID, the only TV channel that allows viewers to enjoy K-POP Idol-related content programming 24/7 and exclusive episodes curated from 10K+ videos, is available at CH 511 for free on LG Smart TVs and XUMO apps on all Internet-connected devices.
Death after unmasked arrest – Mexico Floyd
The official reason for the arrest revealed by the police is not known, but the video footage posted on social media at the time of the arrest suggests that the reason is "not wearing a mask."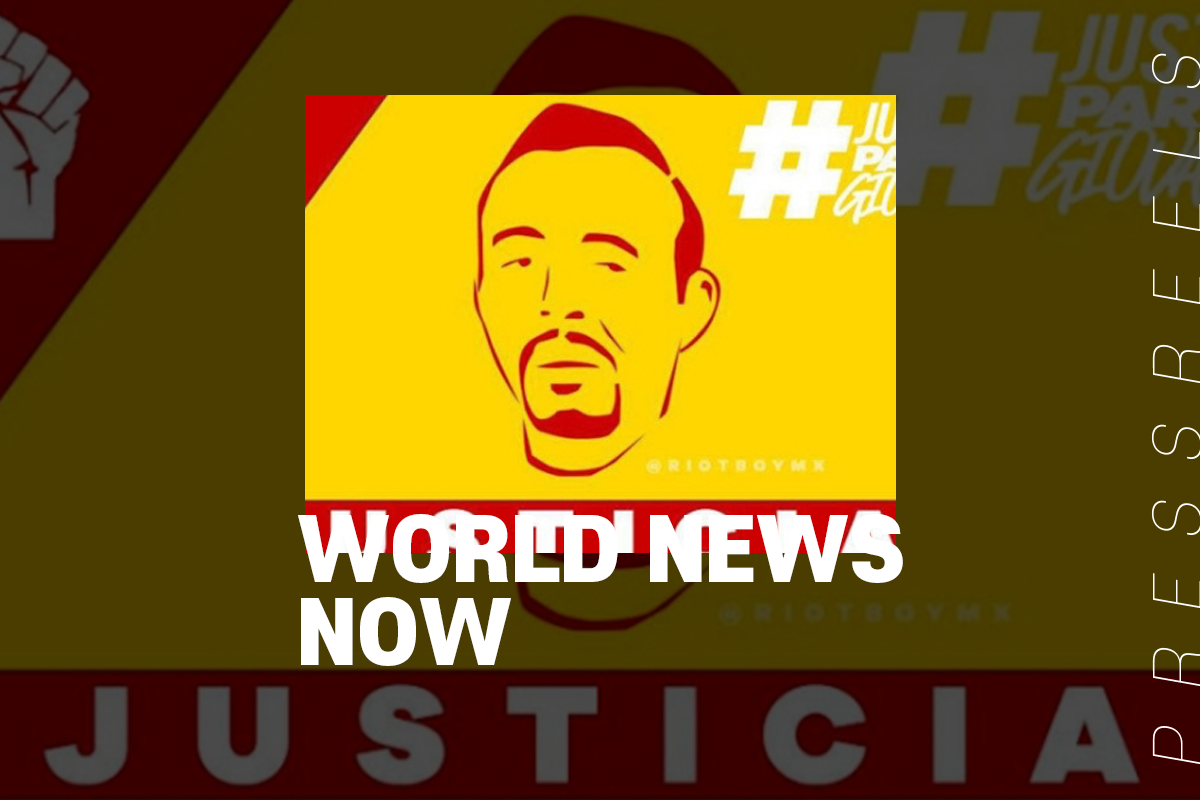 Amid a stir across the U.S. over the "George Floyd" incident that killed white police abuses, similar cases of abuse of public power have been revealed in Mexico, sparking public outrage.
The daily El Universal has been protesting against the incident since it was belatedly revealed that construction worker Giovanni Lopez died the next day after being arrested by police in Guadalajara, western Mexico, on April 4.
The official reason for the arrest revealed by the police is not known, but the video footage posted on social media at the time of the arrest suggests that the reason is "not wearing a mask."
Death of George Floyd
On May 25, 2020, George Floyd, a 46-year-old black man, died in Minneapolis, Minnesota, after Derek Chauvin, a white police officer, knelt on Floyd's neck for almost nine minutes while Floyd was handcuffed face down in the street