The music video for BTS' "Feat. Nicky Minaj" has surpassed 100 million views.
The music video for BTS "Idol," featuring pop singer Nicki Minaj, released in September 2018, received more than 100 million views at 10:58 a.m. on the 7th.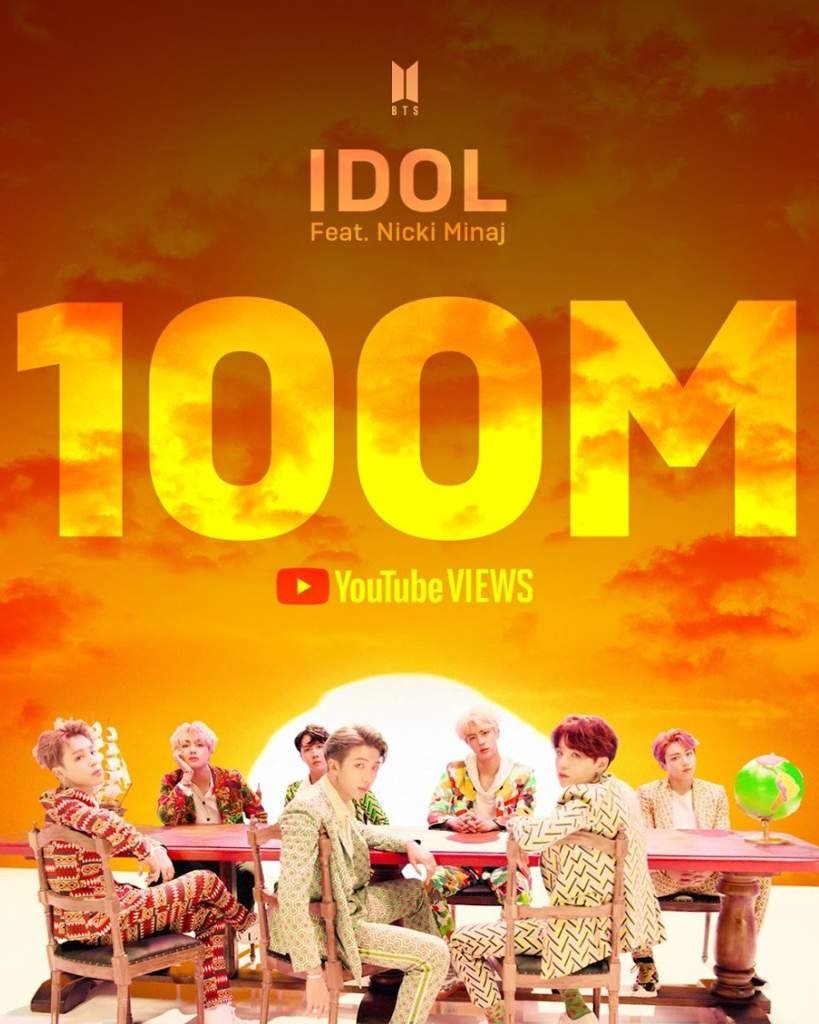 This is BTS' 24th career music video with 100 million views, once again breaking the group's record of having the most 100 million views by a Korean singer.
The song is a digital special track that is not on the album. Even before its release, the meeting between BTS and Nicky Minaj drew attention, and soon after its release, it ranked 11th on the U.S. Billboard's main single chart "Hot 100," and was recognized for its musicality and popularity.
Nicki Minaj's English rap lyrics were expressed in Korean in the existing "Idol" music video. In the second half, fans from all over the world who participated in the "IDOLCHALLENGE" will appear, drawing attention.
The list below is BTS' YouTube view count
100M views
Danger / Just one day / We Are Bulletproof Pt.2 / RUN / Serendipity / Singularity / No More Dream / ON / ON (Kinetic Manifesto Film) / IDOL (feat. Nicki Minaj)
200M views
Hormon War / I NEED U
300M views
Boy In Luv / Spring Day
400M views
Save ME / Not Today
500M views
Dope / Blood Sweat & Tears
600M views
FIRE / MIC Drop (Remix) / IDOL
700M views
FAKE LOVE
800M views
Boy With Luv (Feat. Halsey)
1 billion views
DNA