The cute reaction that BTS V showed after hearing the title of an article full of love for him has become a hot topic.
On June 1, a fan posted a screenshot of a news article about V on the BTS fan community Weverse. "BTS V, I memorized 'Kim Tae-hyung' because it was hard to memorize the meaning of the word HANDSOME in English class." "BTS V, Handsome Helps Eyesight Than Vitamins," etc. showed strong fan sentiment toward V.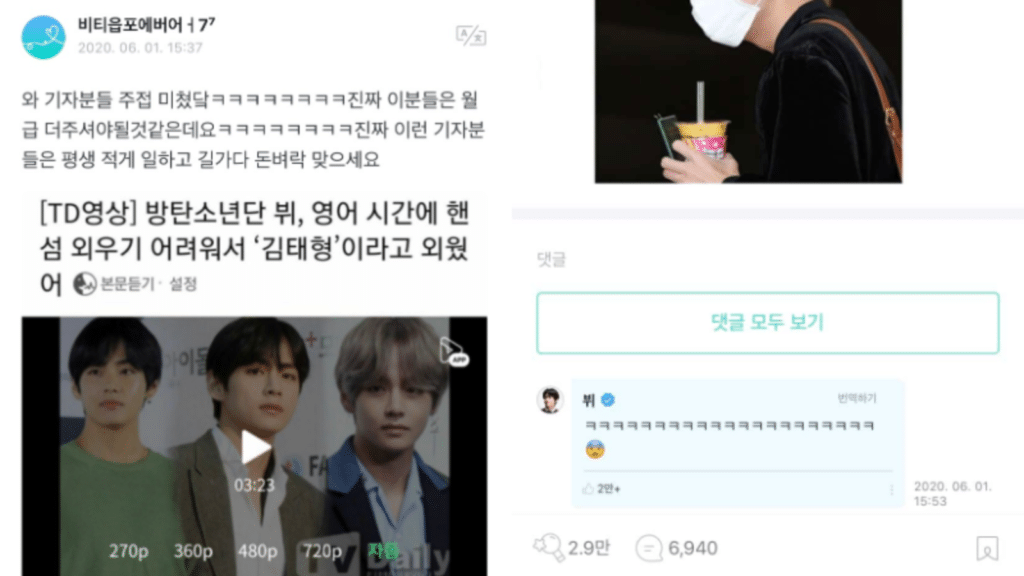 V smiled and commented on the post, leaving a frightened emoticon, and the Ami burst into laughter after hearing about it.