For the moment, nine people have been reported to have been killed by the tornado in Nashville.
Several others were injured, and at least 50,000 households and business establishments have been left without electricity when a tornado suddenly struck in Nashville and central Tennessee on the early morning of Tuesday, according to the authorities.
Governor Bill Lee said that these deaths were in four counties, namely Davidson, Putnam, Benton, and Wilson. "We have had a loss of life all across this state. Folks are missing."
The tornado damaged several dozens of houses and buildings as they were just about to get ready to vote for the Super Tuesday primaries.
Many of the state officials are now making sure that the residents would still be able to make it to the poll stations.
Forty-five buildings also collapsed in Nashville, and several buildings were damaged. Most of them located in the downtown and east precincts.
"Emergency responders are working to ensure persons can get out and secure the areas," the local police said.
The tornado was seen in the northwest of downtown Nashville and was aimed at the city, according to the National Weather Service Meteorologist Faith Borden.
A lot of residents posted photos of the tragedy. One of them said that the fire department was rushing to save the people who were trapped in her building.
It was in chaos, according to her, "Our apartments got hit the worst in our neighborhood. Cars on top of our garage were overturned."
She added," There were six inches of standing water in her top-floor apartment when she fled the building, leaving behind "everything,"
The main street was closed early in the morning and was covered with fallen trees and other debris. Nashville schools are closed Tuesday because of the damage it incurred.
Rep. Jim Cooper tweeted that he will be working with the mayor's office for federal assistance requests. Mayor John Cooper also tweeted and said to extend a helping hand to the neighbors who are struck by the disaster.
The local police tweeted, "We have requested mutual aid from allied agencies. We continue to search for injured. Stay home if you can. Watch for downed power lines."
According to them too, 30,000 have significant damages and multiple injuries.
Tennessee is one of the 14 states that would be participating in the Super Tuesday polling; however, these locations were damaged by the tornado.
According to the report, polling sites in central Tennessee will be opened one hour later than usual and that the authorities and officials are going to make sure that these locations will be opened for the 10-hour requirement.
As per the National Weather Service at 2:50 am, the tornado warning has been lifted in middle Tennessee but was also warning about heavy rain, lightning, and mighty wind at 40-50 mph.
They also tweeted that this is not the first time that tornadoes struck on a Super Tuesday, "This is also another tornado event occurring on "Super Tuesday" in Middle Tennessee.
The one many remember is the 2008 Tornado Outbreak. That was also a nighttime tornado event (but AFTER the voting) that caused significant damage across Middle Tennessee.
Read More: 38-Year-Old Clare Crawley Newest 'Bachelorette'
BLACKPINK With a Hat-Trick As They Once Again Retain The #1 Spot In NEW K.ID's Weekly Chart
NEW K.ID, the No.1 TV channel for all K-Pop entertainment and source (https://cutt.ly/NEWKID), announced its weekly chart for the 3rd week of August.
BLACKPINK retains its #1 spot in the NEW K.ID's weekly chart for three consecutive weeks as they tie with WINNER's previous record. BLACKPINK has announced a new single dropping on August 28th which will be a collaboration with American pop star, Selena Gomez. Selena Gomez also recently teased her collaboration with BLACKPINK on her Instagram post captioned, "SELPINK pulling up soon. 8/28".
Following their release of the single, BLACKPINK will be releasing their first debut album on October 2nd.
PENTAGON, SHINee, GWSN, and N.Flying all retained their spots in TOP5. The 6th place, WINNER, celebrated their 6th year debut anniversary. MINO posted a photo of WINNER on his Instagram, celebrating the time and unforgettable memories that they have spent together for the last 6 years.
Ranked at #9, SF9's Rowoon has been named as 'The North Face white label's F/W' model and its brand ambassador. With a height over 6'3'', Rowoon not only has a youthful personality but also has various talents as he can both sing and act in various entertainment fields. The North Face saw that Rowoon's versatility perfectly matched its brand image and decided to partner with Rowoon.
Coming in at #10, DAY6's sub-unit, Even of Day, is releasing a new album, 'The Book of Us: Gluon – Nothing can tear us apart' on August 31st. All 7 songs in the album are written and produced by the Even of Day members. Young K is expected to play guitar in place of Sungjin and Jae. JYP's representative commented, "Young K showed his expertise on the bass guitar and will continue to play more instruments." It was also mentioned that Wonpil's synthesizer and Dowoon's electronic drum will be key in this album.
Additionally, in last week's '2020 SORIBADA BEST K-MUSIC AWARDS', GWSN and LOONA won New Wave New Artist Awards while GFRIEND took the main prize (bonsang) home.
NEW K.ID, the only TV channel that allows viewers to enjoy K-POP Idol-related content programming 24/7 and exclusive episodes curated from 10K+ videos, is available at CH 511 for free on LG Smart TVs and XUMO apps on all Internet-connected devices.
Death after unmasked arrest – Mexico Floyd
The official reason for the arrest revealed by the police is not known, but the video footage posted on social media at the time of the arrest suggests that the reason is "not wearing a mask."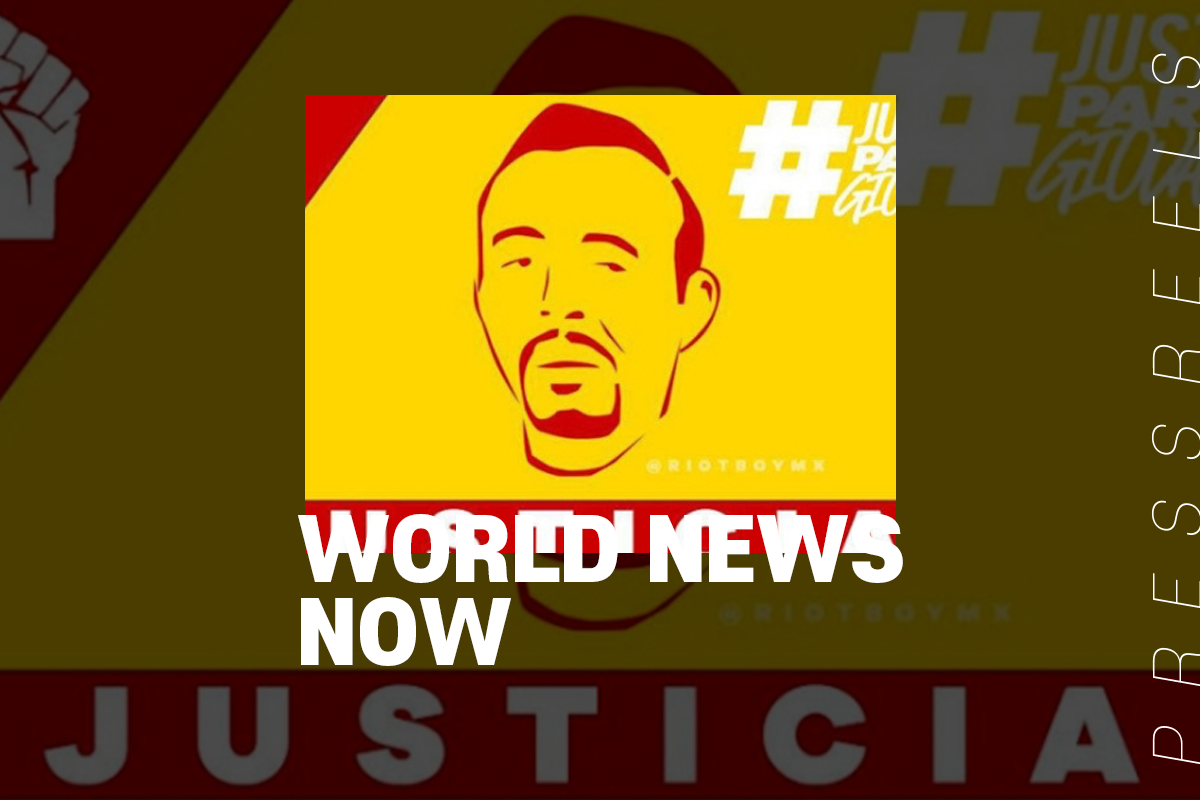 Amid a stir across the U.S. over the "George Floyd" incident that killed white police abuses, similar cases of abuse of public power have been revealed in Mexico, sparking public outrage.
The daily El Universal has been protesting against the incident since it was belatedly revealed that construction worker Giovanni Lopez died the next day after being arrested by police in Guadalajara, western Mexico, on April 4.
The official reason for the arrest revealed by the police is not known, but the video footage posted on social media at the time of the arrest suggests that the reason is "not wearing a mask."
Death of George Floyd
On May 25, 2020, George Floyd, a 46-year-old black man, died in Minneapolis, Minnesota, after Derek Chauvin, a white police officer, knelt on Floyd's neck for almost nine minutes while Floyd was handcuffed face down in the street