Entered the top list in iTunes K-Pop Album and additionally made the full list in other 11 regions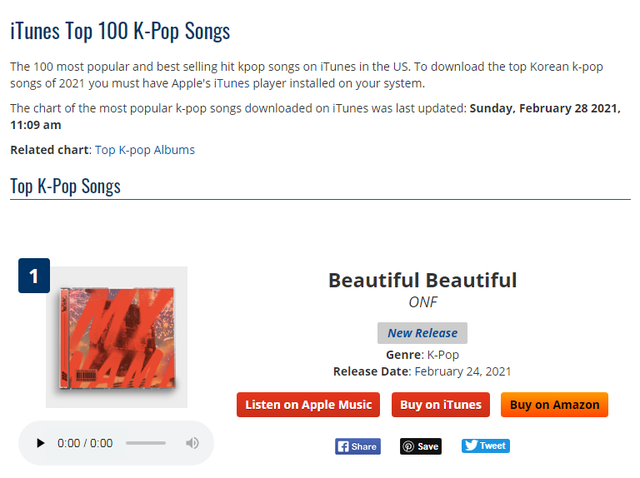 'Songs like pearls in the mud' ONF's global move is alarming.
ONF's The First ALBUM 'ONF: MY NAME,' title track 'Beautiful Beautiful' topped the iTunes Top K-Pop Songs chart in the 'Pop region,' the U.S on the 27th last month.
ONF's album ranked No.1 on the iTunes All Album chart as soon as the album was released in Israel and ranked at the top of the map in 10 other countries. Also, on iTunes K-Pop Album chart entered the top tier in 11 countries and regions, including Israel. ONF is drawing attention from overseas markets.
ONF's new song, 'Beautiful Beautiful,' is a refreshing funky house genre song written and composed by Producer Hwang Hyun, Monotree. This song's message is, 'My life is an art, and I am beautiful and free than anyone else.'
As soon as the album was released, the song topped the charts in Korea's major music sites. It proved ONF's popularity by dominating the charts with the album pieces, including being mentioned in the real-time Twitter trend.
Meanwhile, ONF released The First ALBUM, "ONF: MY NAME," on the 24th last month and has been topping their scores since their debut.