Census 2020:
Census Day has arrived on April 1. It is the day when all residing in the United States should respond to the Census 2020 for the population count.
Those advocacy workers, especially those in the immigrant communities, they have been preparing for several months for everyone to join in this government survey.
It has been out for a long time, and everyone should know the importance of completing the form.
Because of the outbreak of the novel coronavirus, the efforts are more complicated, and it is harder to get the door to door with all the people. Through different campaigns in social media, putting up posters in pharmacies and grocery stores were done. A very accurate population count is significant to every location.
This will determine the representatives, for example, in New York, getting in Washington and how big the localities would get from the $1.5trillion in federal funding for different things like school lunch programs, Medicare, hospitals, healthcare, and a lot more.
Many immigrants are scared to fill up the form because of the question in citizenship and that these data will be shared, but the Census made sure that it won't be shared with any other authorities or organizations. The pandemic sadly made these things harder to push through.
An advocate said, "COVID-19 presents another challenge to us. In this time of social distancing, we are reliant on virtual means." These would include vamping the text messages, social media, and doing some other phone banking. The Census is also partnering with different places to help in disseminating the Census like pharmacies and supermarkets.
Some states are urging their residents to fill up the Census themselves, and they could do it online, by mail or even by phone. Because of the pandemic, the deadline for this has been extended to August 14. However, the counts from the Census would need to be reported by December to the Congress and the president.
A senior manager from civic democracy said, "How can we get all the communities that we can to self-respond now so that when this blows over, the Census Bureau and then all the [community-based organizations] can focus our in-person outreach to the communities that need it."
An advocate added, "When that moment comes where we're allowed to walk in the sunshine again, we'll be ready to go. The Census is about money, power, and respect."
She continued, "Right now it is our immigrant communities that are keeping New York running. They are on the front lines, and they are on the front lines in a very vulnerable situation. We need to make sure that these communities continue to be counted, and not to be undercounted, because they deserve to be as well-resourced as any other community in the United States."
If ever someone knocks at your door claiming to be a Census affiliate, make sure you ask for their ID and see a U.S. Department of Commerce watermark and expiration date.
Read More: FBI Warns of 'Zoom Bombing' on Most Used Video Conferencing App
BLACKPINK With a Hat-Trick As They Once Again Retain The #1 Spot In NEW K.ID's Weekly Chart
NEW K.ID, the No.1 TV channel for all K-Pop entertainment and source (https://cutt.ly/NEWKID), announced its weekly chart for the 3rd week of August.
BLACKPINK retains its #1 spot in the NEW K.ID's weekly chart for three consecutive weeks as they tie with WINNER's previous record. BLACKPINK has announced a new single dropping on August 28th which will be a collaboration with American pop star, Selena Gomez. Selena Gomez also recently teased her collaboration with BLACKPINK on her Instagram post captioned, "SELPINK pulling up soon. 8/28".
Following their release of the single, BLACKPINK will be releasing their first debut album on October 2nd.
PENTAGON, SHINee, GWSN, and N.Flying all retained their spots in TOP5. The 6th place, WINNER, celebrated their 6th year debut anniversary. MINO posted a photo of WINNER on his Instagram, celebrating the time and unforgettable memories that they have spent together for the last 6 years.
Ranked at #9, SF9's Rowoon has been named as 'The North Face white label's F/W' model and its brand ambassador. With a height over 6'3'', Rowoon not only has a youthful personality but also has various talents as he can both sing and act in various entertainment fields. The North Face saw that Rowoon's versatility perfectly matched its brand image and decided to partner with Rowoon.
Coming in at #10, DAY6's sub-unit, Even of Day, is releasing a new album, 'The Book of Us: Gluon – Nothing can tear us apart' on August 31st. All 7 songs in the album are written and produced by the Even of Day members. Young K is expected to play guitar in place of Sungjin and Jae. JYP's representative commented, "Young K showed his expertise on the bass guitar and will continue to play more instruments." It was also mentioned that Wonpil's synthesizer and Dowoon's electronic drum will be key in this album.
Additionally, in last week's '2020 SORIBADA BEST K-MUSIC AWARDS', GWSN and LOONA won New Wave New Artist Awards while GFRIEND took the main prize (bonsang) home.
NEW K.ID, the only TV channel that allows viewers to enjoy K-POP Idol-related content programming 24/7 and exclusive episodes curated from 10K+ videos, is available at CH 511 for free on LG Smart TVs and XUMO apps on all Internet-connected devices.
Death after unmasked arrest – Mexico Floyd
The official reason for the arrest revealed by the police is not known, but the video footage posted on social media at the time of the arrest suggests that the reason is "not wearing a mask."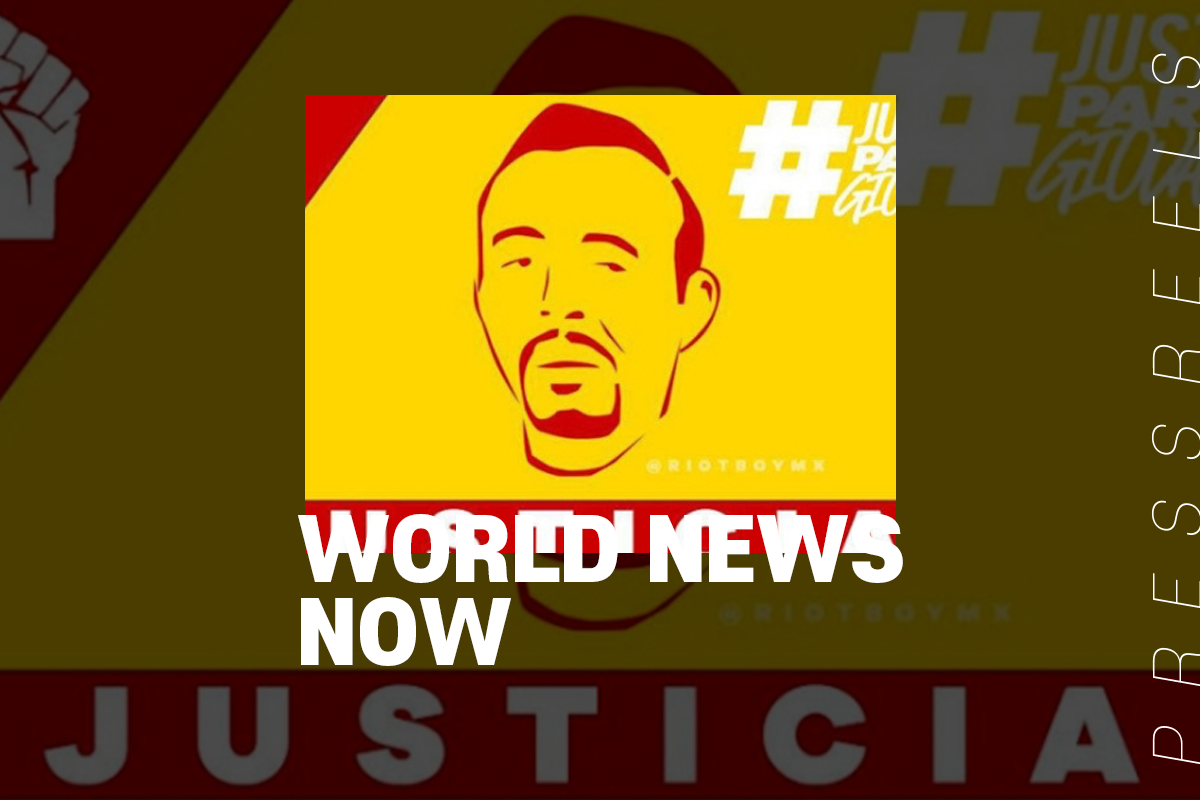 Amid a stir across the U.S. over the "George Floyd" incident that killed white police abuses, similar cases of abuse of public power have been revealed in Mexico, sparking public outrage.
The daily El Universal has been protesting against the incident since it was belatedly revealed that construction worker Giovanni Lopez died the next day after being arrested by police in Guadalajara, western Mexico, on April 4.
The official reason for the arrest revealed by the police is not known, but the video footage posted on social media at the time of the arrest suggests that the reason is "not wearing a mask."
Death of George Floyd
On May 25, 2020, George Floyd, a 46-year-old black man, died in Minneapolis, Minnesota, after Derek Chauvin, a white police officer, knelt on Floyd's neck for almost nine minutes while Floyd was handcuffed face down in the street