TOO drops a surprise coming soon image for the upcoming album
TOO, the "Heart Music Killer Dance Group" will return with a refreshing charm to melt the early summer heat.
TOO (CHI HOON, DONG GEON, CHAN, JI SU, MIN SU, JAE YUN, J.YOU, KYUNG HO, JEROME, and WOONG GI) posted a surprise coming soon image containing the title of their 2nd mini album on their official social media channels at midnight on the 24th.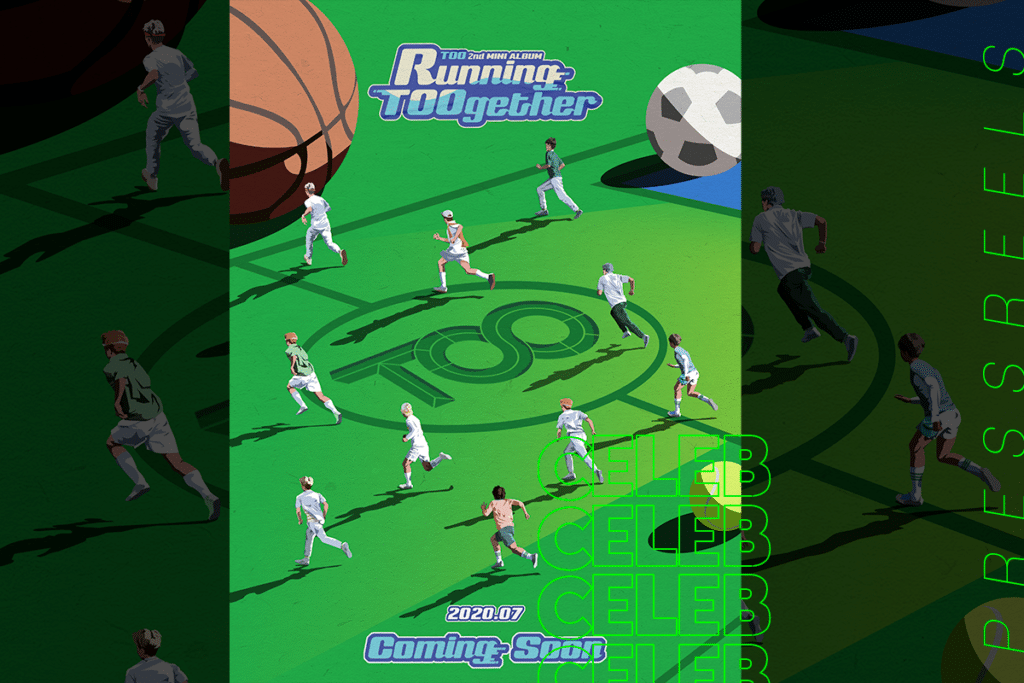 According to the released image, TOO's 2nd mini album is 'Running TOOgether,' which leaves a deep impression with a witty title combining the team name TOO and "TOOgether."
Along with the field background with the TOO logo, 10 members draw attention by playing miniature characters. Following a basketball, soccer ball, and tennis ball, which are all bigger than their size, give off a refreshing atmosphere, raising questions about the album concept.
TOO is a 10-member boy group that made a surprise debut after releasing their 1st mini album 'REASON FOR BEING: BENEVOLENCE' on April 1st this year amid global fans' interest, and it was highlighted in the U.S. pop music media Billboard as well as the top 10 iTunes K-POP album chart right after the release of its debut album.
Recently, they appeared as the youngest group of Mnet's "Road to Kingdom" and showed off their performance in each episode with solid skills, earning recognition for their infinite growth potential.
Meanwhile, TOO will meet fans around the world with the world's largest online K-culture festival "KCON:TACT 2020 SUMMER," which will be broadcast today (24th) ahead of its comeback in July. TOO's stage and Meet & Greet are available on YouTube's Mnet K-POP channel and TVing paid membership.