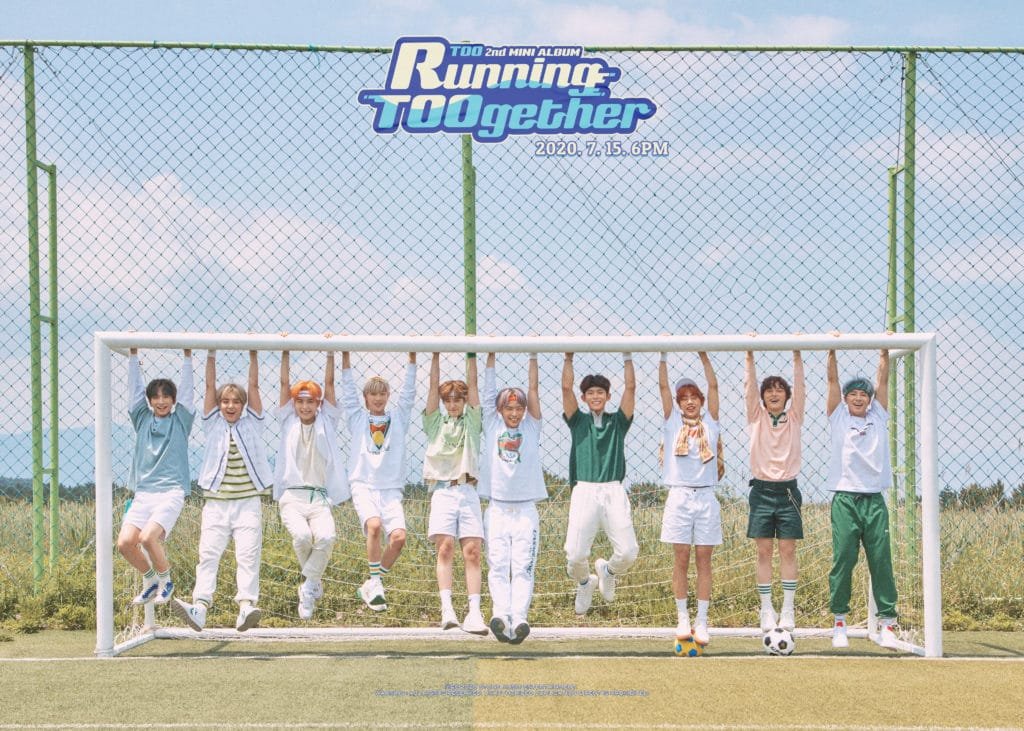 TOO makes a comeback on July 15th with "Running TOOgether,"
a excited, refreshing group concept photo released
TOO, an ion drink commercial-like concept photo of a new album "Running TOOgether"
TOO, 'Heart Music Killer Dance Group', is on their way to cool down the early summer heat.
TOO (CHI HOON, DONG GEON, CHAN, JI SU, MIN SU, JAE YUN, J.YOU, KYUNG HO, JEROME & WOONG GI) posted a group concept photo of their 2nd mini album "Running TOOgether" on their official social media channels at midnight on the 30th.
In the two group concept photos, TOO gave refreshing feels with mischievous looks and youth.
TOO members hanging from soccer goalpost and smiling brightly, while showing their warmth against the backdrop of a cool sea is reminiscent of an ion drink commercial.
TOO, who made a splendid debut in April with their 1st mini album "REASON FOR BEING : Benevolence" featuring an Asian worldview, showed a variety of concepts unlike a rookie through various stages and Mnet's "Road to Kingdom." Attention is focused on what kind of unexpected charm will be added to the individual concept photos that will be released in the future.
TOO's 2nd mini album "Running TOOgether" will be released on music sites before 6PM (KST) on July 15th.