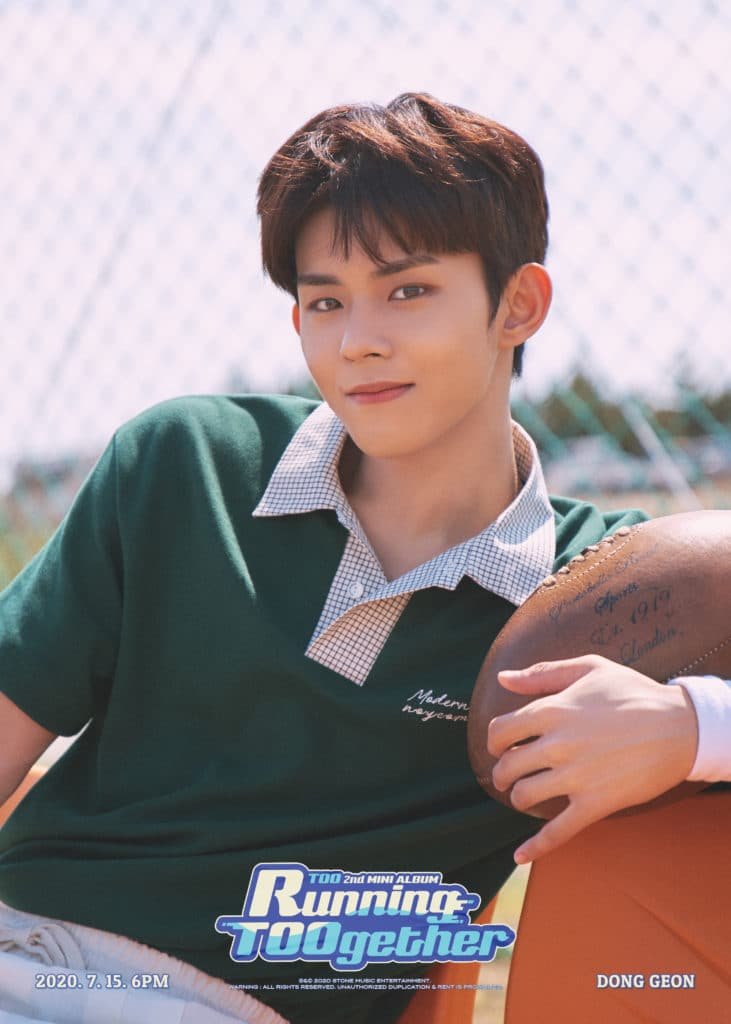 album concept photos for each member & scheduled album sales will begin today
TOO's DONG GEON shows eye-catching copper-colored+strong arm muscles
The individual concept photo of DONG GEON of TOO has been released.
TOO (CHI HOON, DONG GEON, CHAN, JI SU, MIN SU, JAE YUN, J.YOU, KYUNG HO, JEROME & WOONG GI) posted a personal concept photo of DONG GEON for their 2nd mini album "Running TOOgether," on the official social media channels at midnight on July 1st.
Through the two concept photos, DONG GEON left a deep impression with his pure boyishness and manly visuals as if from a cartoon.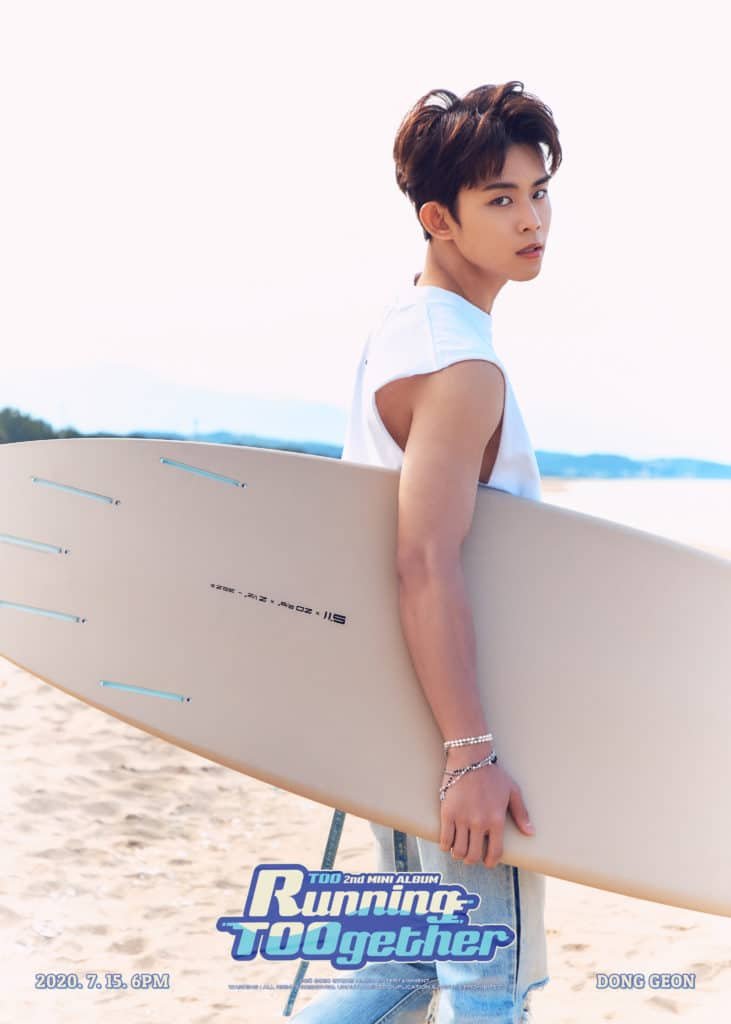 First of all, DONG GEON, who showed off his features on a soccer field set, excited his fans with his modest smile.
On the other hand, a photo of DONG GEON holding a surfboard with one hand while glaring at the camera on the beach showed an unexpected charm with his tanned skin and solid arm muscles.
Starting with DONG GEON, TOO is expected to cool down this summer with a fresh energy by unveiling individual concepts for each member.
Meanwhile, TOO's 2nd mini album "Running TOOgether" will be available on music sites at 6PM on July 15th. Prior to this, album preorders will begin on various online music sites starting this afternoon.