(PRESSREELS) YG Entertainment's rookie group, TREASURE, unveiled a poster containing individual visuals for each member for the first time ahead of their debut.
YG Entertainment posted intro posters of Choi Hyun-seok, Jun-kyu, So Jung-hwan, and Ji Hoon, Haruto and Park Jung-woo on its official blog on July 24.
Under intense color lighting, the members in the poster gave off their unique youthful energy. Each one's charismatic eyes and confident facial expressions made viewers excited.
With the phrase "THE FIRST STEP" and "2020.08.07" engraved on the members' names, the jewel-like design made their debut just around the corner.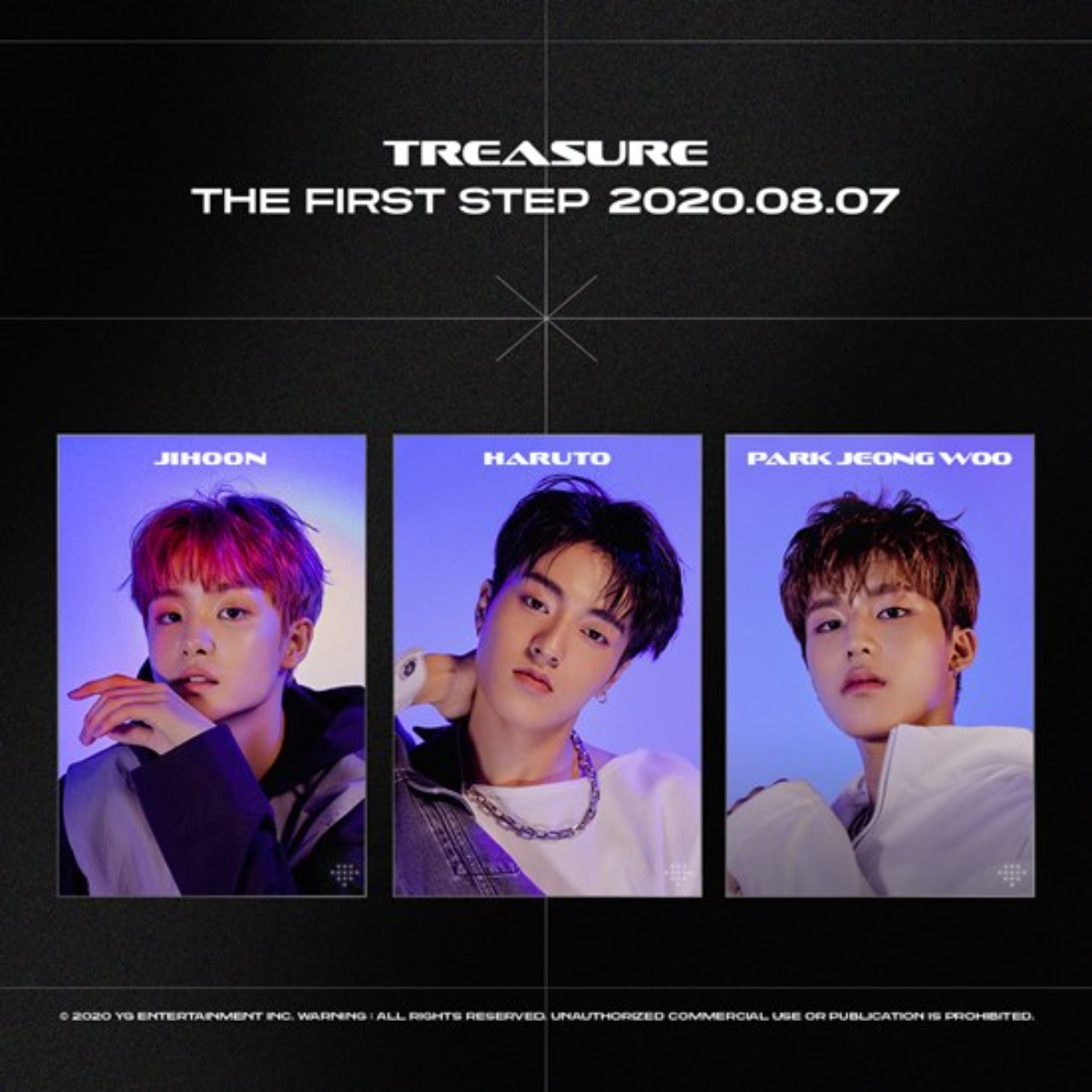 YG recently released a teaser video for the concept of "Treasure," marking the start of a big project. The video, which was linked to Treasure's identity as the motif of innovative events that contributed to the development of mankind, heralded a "treasure effect" with a narration called "will to shake the world."
In addition, the footage of their music video shooting on official social media quickly garnered 1 million views even though it was a short video, proving their unique popularity.
Many things are still hidden by the veil over what kind of music and performance Treasure, which is considered the most promising new K-pop star in 2020, will win over fans, but YG is drawing keen attention as it is a large project that aims and announces the global market.