In the video, it contains a UFO estimation object that moves at a fast pace .. Public image of private company The US Defense Ministry recognized it
The U.S. Department of Defense officially distributed three short videos showing "Unidentified Aircraft" (UFO).
The video is the same one released by a private company called "To the Stars Academy of Arts & Sciences" between December 2017 and March 2018, according to CNN on Wednesday.
The video contains UFO-estimated objects moving at high speeds; one video also features a voice admiring the speed of the UFO by a U.S. Navy crew member.,The U.S. Navy has previously admitted that the video was real in September last year, and one video is only video without voice.
One of the images was shot in November 2004 and two were shot in January 2015 during the training of US Navy fighter pilots.
"It moved in an unexplainable way," one of the pilots who witnessed the UFO in 2004 told CNN in 2017.,David Fraver, a US Navy reserve pilot, also said, "As we approached the object, we suddenly speeded south and disappeared in less than two seconds." "It disappeared very suddenly like a ping-pong ball hit the wall."
"We have released videos to solve public misunderstandings about whether the videos that have been circulated are real or not, whether there are other contents," said Susan Gogh, a spokesman for the Pentagon.,"After a thorough review, we decided that the video disclosure did not reveal sensitive functions or systems, and that it did not affect the follow-up investigation into the invasion of military airspace by unidentified aviation."
Former US Senator Harry Reid, who has studied the Pentagon and UFO sightings from 2007 to 2012, said on Twitter that "the US Department of Defense is delighted to officially release the video," but "only revealed a portion of available research and data.,The United States should seriously and scientifically review the potential impact on UFOs and national security. "
BLACKPINK With a Hat-Trick As They Once Again Retain The #1 Spot In NEW K.ID's Weekly Chart
NEW K.ID, the No.1 TV channel for all K-Pop entertainment and source (https://cutt.ly/NEWKID), announced its weekly chart for the 3rd week of August.
BLACKPINK retains its #1 spot in the NEW K.ID's weekly chart for three consecutive weeks as they tie with WINNER's previous record. BLACKPINK has announced a new single dropping on August 28th which will be a collaboration with American pop star, Selena Gomez. Selena Gomez also recently teased her collaboration with BLACKPINK on her Instagram post captioned, "SELPINK pulling up soon. 8/28".
Following their release of the single, BLACKPINK will be releasing their first debut album on October 2nd.
PENTAGON, SHINee, GWSN, and N.Flying all retained their spots in TOP5. The 6th place, WINNER, celebrated their 6th year debut anniversary. MINO posted a photo of WINNER on his Instagram, celebrating the time and unforgettable memories that they have spent together for the last 6 years.
Ranked at #9, SF9's Rowoon has been named as 'The North Face white label's F/W' model and its brand ambassador. With a height over 6'3'', Rowoon not only has a youthful personality but also has various talents as he can both sing and act in various entertainment fields. The North Face saw that Rowoon's versatility perfectly matched its brand image and decided to partner with Rowoon.
Coming in at #10, DAY6's sub-unit, Even of Day, is releasing a new album, 'The Book of Us: Gluon – Nothing can tear us apart' on August 31st. All 7 songs in the album are written and produced by the Even of Day members. Young K is expected to play guitar in place of Sungjin and Jae. JYP's representative commented, "Young K showed his expertise on the bass guitar and will continue to play more instruments." It was also mentioned that Wonpil's synthesizer and Dowoon's electronic drum will be key in this album.
Additionally, in last week's '2020 SORIBADA BEST K-MUSIC AWARDS', GWSN and LOONA won New Wave New Artist Awards while GFRIEND took the main prize (bonsang) home.
NEW K.ID, the only TV channel that allows viewers to enjoy K-POP Idol-related content programming 24/7 and exclusive episodes curated from 10K+ videos, is available at CH 511 for free on LG Smart TVs and XUMO apps on all Internet-connected devices.
Death after unmasked arrest – Mexico Floyd
The official reason for the arrest revealed by the police is not known, but the video footage posted on social media at the time of the arrest suggests that the reason is "not wearing a mask."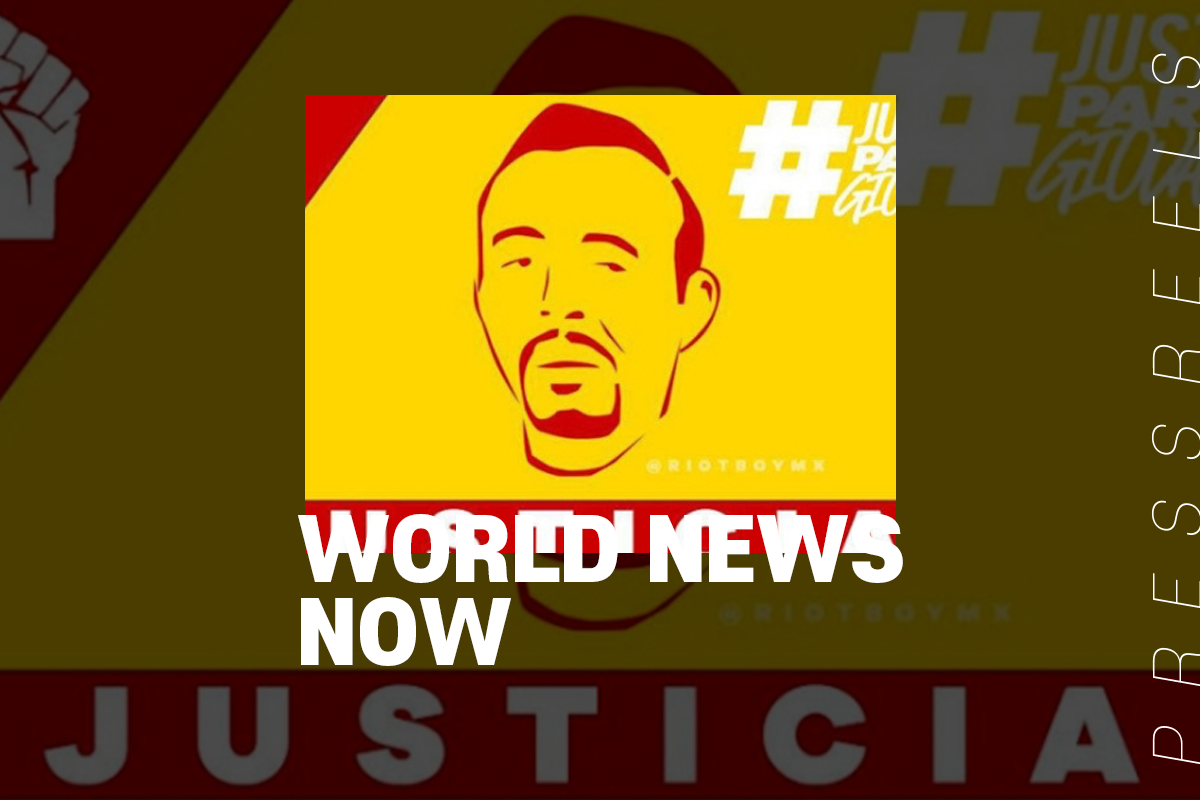 Amid a stir across the U.S. over the "George Floyd" incident that killed white police abuses, similar cases of abuse of public power have been revealed in Mexico, sparking public outrage.
The daily El Universal has been protesting against the incident since it was belatedly revealed that construction worker Giovanni Lopez died the next day after being arrested by police in Guadalajara, western Mexico, on April 4.
The official reason for the arrest revealed by the police is not known, but the video footage posted on social media at the time of the arrest suggests that the reason is "not wearing a mask."
Death of George Floyd
On May 25, 2020, George Floyd, a 46-year-old black man, died in Minneapolis, Minnesota, after Derek Chauvin, a white police officer, knelt on Floyd's neck for almost nine minutes while Floyd was handcuffed face down in the street