Sunday's Super Bowl Half Time LIV was what most of the people were looking forward to. 
Aside from the games, people also wanted to look out for the live performance of two big stars, Shakira and Jennifer Lopez. It came complete with very well animated stage, pole-dancing, kid's choir, and jaw-dropping dance moves.
However, an online debate started to create a spark – Was it empowering two women of color who are more than 40 years old in a provocative way, or were people just objectifying these women?
People have different reactions to their performances. Here are some of the responses from the netizens about the halftime show that happened last night:
"The Super Bowl half time show was just a bad strip show. We have had so much positive discussion about not treating women as sexual objects, then they go & do this. You can't cry that women need to be treated better than support this display of sexual objectifying."
"I'm no prude, but watching it with my 7yo daughter and 11yo son was uncomfortable."
"I am embarrassed for my kids to watch this halftime show… what the hell. Stripper poles, crotch, and rear-end shots… no dignity. #SuperBowl #HalftimeShow shame on you Jennifer Lopez & Shakira."
"Jennifer Lopez showing off that Hustlers pole dance training, letting the Academy know that they done messed up."
".@JLo and @shakira and all the special guests were so incredible!!! I danced and smiled the whole time. Such powerful, sexy women!!!! On camera and off!!!!! Love you, beautiful sexy, talented women."
Kim Kardashian shared on her Twitter, "They shut it down!!!! Congrats on that amazing SuperBowl Halftime Show."
"Shakira and JLo laughing in the face of ageism in America during the #SuperBowlLIV halftime show. Take that hater."
"Chiming in because I know everyone will be making jokes about this for days — this is a popular Arab tradition, called zag route, used to express joy at celebrations. In the melting pot that is Miami, you could not have picked a better Super Bowl act, and this was a lovely touch."
"Props to Jlo, Shakira, and the choreographer for the necessary statement with Latino children in cages singing "Born in the USA."
However, their performance has much more meaning.
"Mi Gente" artist Balvin alongside Bad Bavin, is also today's top Latin rap artist in the industry. These artists all performed in a much time debate about immigration in the US.
Together with the other kids, the props with cages signified subtle statement that parallels with the border crisis. The kids were wearing white shirts with American flags.
Lopez then wrapped herself in the coat that has a Puerto Rican flag inside and an American flag outside. That was a straightforward statement.
Hours before the show, J.LO shared on her Twitter a photo of her and Shakira embracing So excited to share the stage with you tonight @Shakira!" Lopez wrote. "Let's show the world what two little Latin girls can do. #LetsGetLoud #GirlPower #SuperBowlLIV #SBLIV."
What about you? What is your take on this?
Read More: Bill Gates' Daughter is Marrying an Egyptian Tycoon
BLACKPINK With a Hat-Trick As They Once Again Retain The #1 Spot In NEW K.ID's Weekly Chart
NEW K.ID, the No.1 TV channel for all K-Pop entertainment and source (https://cutt.ly/NEWKID), announced its weekly chart for the 3rd week of August.
BLACKPINK retains its #1 spot in the NEW K.ID's weekly chart for three consecutive weeks as they tie with WINNER's previous record. BLACKPINK has announced a new single dropping on August 28th which will be a collaboration with American pop star, Selena Gomez. Selena Gomez also recently teased her collaboration with BLACKPINK on her Instagram post captioned, "SELPINK pulling up soon. 8/28".
Following their release of the single, BLACKPINK will be releasing their first debut album on October 2nd.
PENTAGON, SHINee, GWSN, and N.Flying all retained their spots in TOP5. The 6th place, WINNER, celebrated their 6th year debut anniversary. MINO posted a photo of WINNER on his Instagram, celebrating the time and unforgettable memories that they have spent together for the last 6 years.
Ranked at #9, SF9's Rowoon has been named as 'The North Face white label's F/W' model and its brand ambassador. With a height over 6'3'', Rowoon not only has a youthful personality but also has various talents as he can both sing and act in various entertainment fields. The North Face saw that Rowoon's versatility perfectly matched its brand image and decided to partner with Rowoon.
Coming in at #10, DAY6's sub-unit, Even of Day, is releasing a new album, 'The Book of Us: Gluon – Nothing can tear us apart' on August 31st. All 7 songs in the album are written and produced by the Even of Day members. Young K is expected to play guitar in place of Sungjin and Jae. JYP's representative commented, "Young K showed his expertise on the bass guitar and will continue to play more instruments." It was also mentioned that Wonpil's synthesizer and Dowoon's electronic drum will be key in this album.
Additionally, in last week's '2020 SORIBADA BEST K-MUSIC AWARDS', GWSN and LOONA won New Wave New Artist Awards while GFRIEND took the main prize (bonsang) home.
NEW K.ID, the only TV channel that allows viewers to enjoy K-POP Idol-related content programming 24/7 and exclusive episodes curated from 10K+ videos, is available at CH 511 for free on LG Smart TVs and XUMO apps on all Internet-connected devices.
Death after unmasked arrest – Mexico Floyd
The official reason for the arrest revealed by the police is not known, but the video footage posted on social media at the time of the arrest suggests that the reason is "not wearing a mask."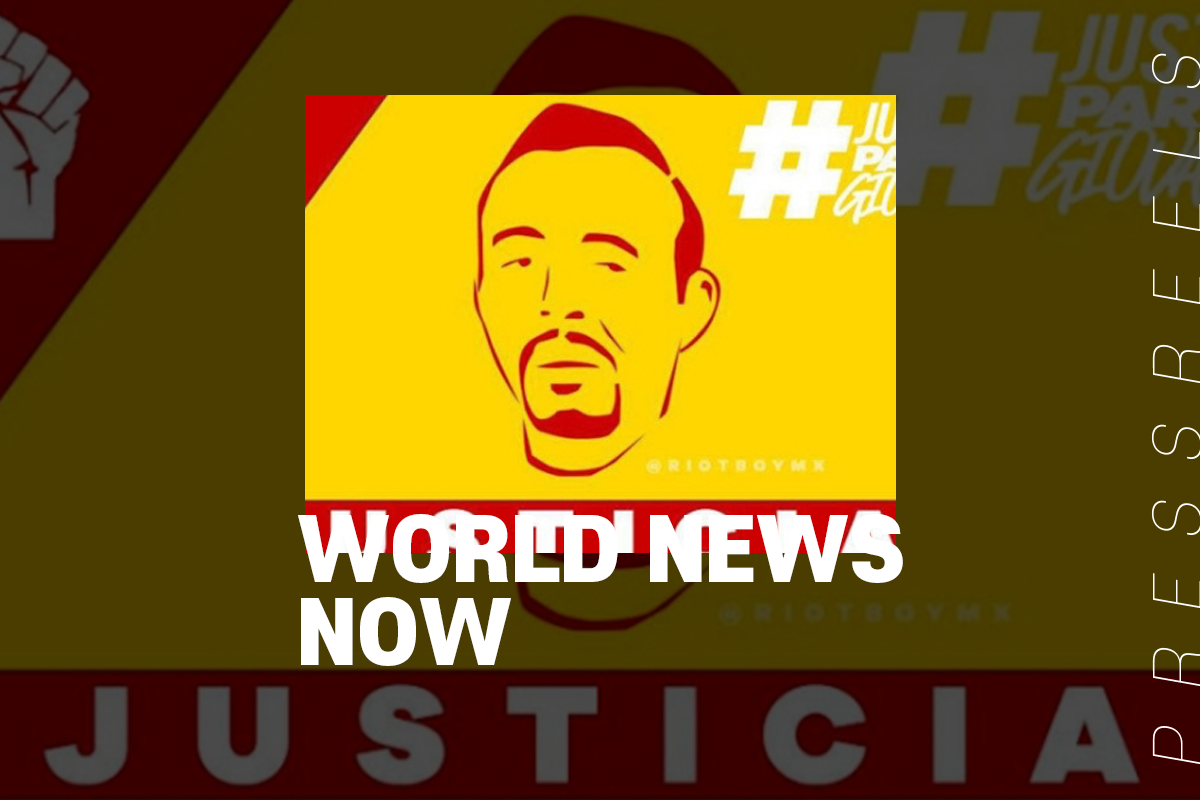 Amid a stir across the U.S. over the "George Floyd" incident that killed white police abuses, similar cases of abuse of public power have been revealed in Mexico, sparking public outrage.
The daily El Universal has been protesting against the incident since it was belatedly revealed that construction worker Giovanni Lopez died the next day after being arrested by police in Guadalajara, western Mexico, on April 4.
The official reason for the arrest revealed by the police is not known, but the video footage posted on social media at the time of the arrest suggests that the reason is "not wearing a mask."
Death of George Floyd
On May 25, 2020, George Floyd, a 46-year-old black man, died in Minneapolis, Minnesota, after Derek Chauvin, a white police officer, knelt on Floyd's neck for almost nine minutes while Floyd was handcuffed face down in the street