Everyone is speculating how much Mike Bloomberg is worth. He is rich. Not just rich. He is a billionaire and one of the richest in the world.
On February 19, he will get on the debate stage in Las Vegas, Nevada for the polls. He spent a considerable amount of money on advertising.
Some of the primary candidates are trying to make his fortune an issue. As per Senator Elizabeth Warren's tweet, "But at least now primary voters curious about how each candidate will take on Donald Trump can get a live demonstration of how we each take on an egomaniac billionaire."
Now to answer Michael Bloomberg's worth, he is $64,2 billion as per Forbes. In 2019, this 78-year-old man ranked as the 9th most precious person in the whole world.
For those who are not so familiar with this mogul, here are some facts you should know.
1) He has built his fortune from his media company Bloomberg LP. He started it in 1981 and owned a whopping 88% of the company. Its revenues are an estimated $10.
He made an MBA from Harvard and started his job at Salomon Brothers. Probably a fortunate thing that he was fired in 1981 as he was able to create his own company.
2) He put in millions of dollars to charities and other political causes.
While he was the mayor of New York, he founded in some cases such as Climate Change, putting his money as much as $500 million. The gun control which he financed $50 million and a lot more.
3) His daughter is an equestrienne. She participates in competitions, and this kind of hobby is undoubtedly for the wealthy only.
Georgina is considered as an elite equestrienne. When she was interviewed, she mentioned that having the Bloomberg family name sucks, and she is scared that people think her success is because of her father's fortune.
However, she understood in the long run, "I've come to have a lot more respect for my parents and my last name and everything that my father has done and how hard he worked to provide a great life for us. It's the last name that now I'm proud of."
According to her website: "Georgina Bloomberg is an accomplished professional showjumper based in New York City, N.Y., North Salem, N.Y., and Wellington, Fla. Bloomberg represented the United States Equestrian Team at the 2015 Pan American Games in Toronto, Canada, where she earned a Team Bronze medal."
4) Bloomberg is generous to her previous partners. According to a media, he even helper her ex-wife Susan Brown get a $500,000 bridge load for an apartment.
She also just sold her penthouse for $11 million. He also gave his former partner, Mary Jane Salk, a trust fund worth $500,000 and a condominium at Park Avenue that he bout for almost $4 million in 2000.
5) Mike Bloomberg was raised from a middle-class family and worked his way through his fortune. His father was a bookkeeper at a dairy shop and had not earned more than $6,000 in his life.
Read More: Nine Dead in German Shooting at Turkey Shisha Bars
BLACKPINK With a Hat-Trick As They Once Again Retain The #1 Spot In NEW K.ID's Weekly Chart
NEW K.ID, the No.1 TV channel for all K-Pop entertainment and source (https://cutt.ly/NEWKID), announced its weekly chart for the 3rd week of August.
BLACKPINK retains its #1 spot in the NEW K.ID's weekly chart for three consecutive weeks as they tie with WINNER's previous record. BLACKPINK has announced a new single dropping on August 28th which will be a collaboration with American pop star, Selena Gomez. Selena Gomez also recently teased her collaboration with BLACKPINK on her Instagram post captioned, "SELPINK pulling up soon. 8/28".
Following their release of the single, BLACKPINK will be releasing their first debut album on October 2nd.
PENTAGON, SHINee, GWSN, and N.Flying all retained their spots in TOP5. The 6th place, WINNER, celebrated their 6th year debut anniversary. MINO posted a photo of WINNER on his Instagram, celebrating the time and unforgettable memories that they have spent together for the last 6 years.
Ranked at #9, SF9's Rowoon has been named as 'The North Face white label's F/W' model and its brand ambassador. With a height over 6'3'', Rowoon not only has a youthful personality but also has various talents as he can both sing and act in various entertainment fields. The North Face saw that Rowoon's versatility perfectly matched its brand image and decided to partner with Rowoon.
Coming in at #10, DAY6's sub-unit, Even of Day, is releasing a new album, 'The Book of Us: Gluon – Nothing can tear us apart' on August 31st. All 7 songs in the album are written and produced by the Even of Day members. Young K is expected to play guitar in place of Sungjin and Jae. JYP's representative commented, "Young K showed his expertise on the bass guitar and will continue to play more instruments." It was also mentioned that Wonpil's synthesizer and Dowoon's electronic drum will be key in this album.
Additionally, in last week's '2020 SORIBADA BEST K-MUSIC AWARDS', GWSN and LOONA won New Wave New Artist Awards while GFRIEND took the main prize (bonsang) home.
NEW K.ID, the only TV channel that allows viewers to enjoy K-POP Idol-related content programming 24/7 and exclusive episodes curated from 10K+ videos, is available at CH 511 for free on LG Smart TVs and XUMO apps on all Internet-connected devices.
Death after unmasked arrest – Mexico Floyd
The official reason for the arrest revealed by the police is not known, but the video footage posted on social media at the time of the arrest suggests that the reason is "not wearing a mask."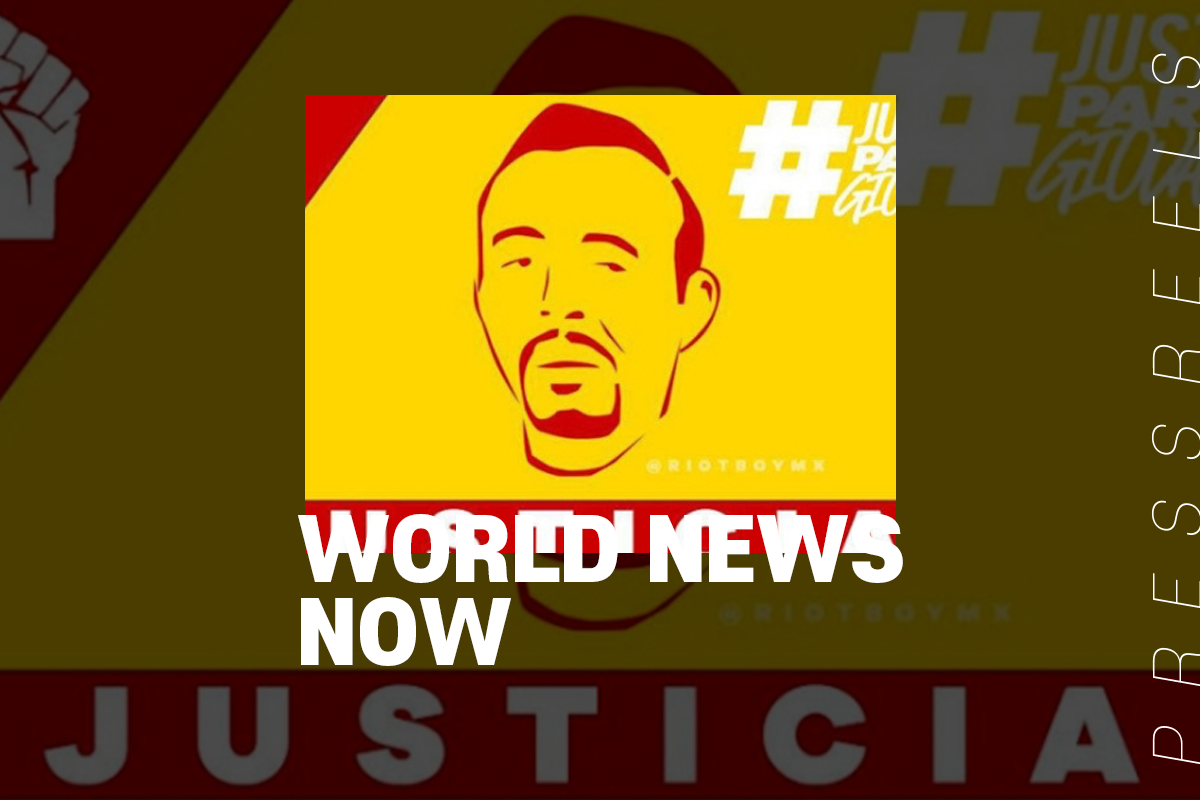 Amid a stir across the U.S. over the "George Floyd" incident that killed white police abuses, similar cases of abuse of public power have been revealed in Mexico, sparking public outrage.
The daily El Universal has been protesting against the incident since it was belatedly revealed that construction worker Giovanni Lopez died the next day after being arrested by police in Guadalajara, western Mexico, on April 4.
The official reason for the arrest revealed by the police is not known, but the video footage posted on social media at the time of the arrest suggests that the reason is "not wearing a mask."
Death of George Floyd
On May 25, 2020, George Floyd, a 46-year-old black man, died in Minneapolis, Minnesota, after Derek Chauvin, a white police officer, knelt on Floyd's neck for almost nine minutes while Floyd was handcuffed face down in the street