The feud between Taylor Swift and Scooter Braun is becoming more intense.
Last Friday, the office of Braun in Nashville, Tennessee closed because of the said threats from fans of Swift. This was due to the singer not being allowed to sing her old hits at the American Music Awards and refused to permit her songs to be used in Netflix doc.
What's happening between Taylor Swift vs. Big Machine?
The Big Machine Label Group, Braun's company denied Swifts allegations.
She was extremely upset over Braun and Borchetta and made a public cry to her fans. She wrote "I've been planning to perform a medley of my hits throughout the decade on the show. Scott Borchetta and Scooter Braun said that I'm not allowed to perform my old songs on television because they claim that would be re-recording my music before I'm allowed to next year."
The singer added, "Scott Borchetta told my team that they'll allow me to use my music only if I do these things- If I agree to not re-record copycat versions of my songs next year (which is something I'm both legally allowed to do and looking forward to) and also told my team that I need to stop talking about him and Scooter Braun."
Fans took her plea literally "This is WRONG. Neither of these men had a hand in the writing of those songs. They did nothing to create the relationship I have with my fans. So, this is where I'm asking for your help." 
There were some threat calls in Big Machine offices and there was even one voicemail for an employee with the same exact address and threatening to kill them at home, a source shared. 
A fellow songwriter said that this was an outrageous abuse of power and completely unforgivable.
Big Machine however denied her accusations and made a statement telling Swift the "narrative you have created does not exist" and claimed that she owes them "millions of dollars and multiple assets."
#IStandWithTaylor – Celebrities Supporting Swift
On the other hand, many of the co-artists stand by Swift. Hashtags like #IStandWithTaylor #FreeTaylor are now trending in the social media.
Selena Gomez made a long note regarding the problem and how these two are breaking one of the best artists in the world.  Halsey posted a video of her singing "Mean" and the hashtag #IStandWithTaylor.
Gigi Hadid posted on Twitter "Scott and Scooter, you what the right thing to do is. Taylor and her fans deserve to celebrate the music!!".
Lily Allen said Solidarity with Taylor here, this sounds awful, and people wonder why music hasn't had its #MeToo moment ? 
Rachel Zegler said Shame on them. I can't even imagine what you may be going through— you have an army behind you, though. Stay strong, we're on your side.
Other artists who expressed their support were Camila Cabello, Halsey and Tinashe but many big female singers also kept their mum about the issue.
Read More: What Did Summer Walker Do to Get So Much Hate?
BLACKPINK With a Hat-Trick As They Once Again Retain The #1 Spot In NEW K.ID's Weekly Chart
NEW K.ID, the No.1 TV channel for all K-Pop entertainment and source (https://cutt.ly/NEWKID), announced its weekly chart for the 3rd week of August.
BLACKPINK retains its #1 spot in the NEW K.ID's weekly chart for three consecutive weeks as they tie with WINNER's previous record. BLACKPINK has announced a new single dropping on August 28th which will be a collaboration with American pop star, Selena Gomez. Selena Gomez also recently teased her collaboration with BLACKPINK on her Instagram post captioned, "SELPINK pulling up soon. 8/28".
Following their release of the single, BLACKPINK will be releasing their first debut album on October 2nd.
PENTAGON, SHINee, GWSN, and N.Flying all retained their spots in TOP5. The 6th place, WINNER, celebrated their 6th year debut anniversary. MINO posted a photo of WINNER on his Instagram, celebrating the time and unforgettable memories that they have spent together for the last 6 years.
Ranked at #9, SF9's Rowoon has been named as 'The North Face white label's F/W' model and its brand ambassador. With a height over 6'3'', Rowoon not only has a youthful personality but also has various talents as he can both sing and act in various entertainment fields. The North Face saw that Rowoon's versatility perfectly matched its brand image and decided to partner with Rowoon.
Coming in at #10, DAY6's sub-unit, Even of Day, is releasing a new album, 'The Book of Us: Gluon – Nothing can tear us apart' on August 31st. All 7 songs in the album are written and produced by the Even of Day members. Young K is expected to play guitar in place of Sungjin and Jae. JYP's representative commented, "Young K showed his expertise on the bass guitar and will continue to play more instruments." It was also mentioned that Wonpil's synthesizer and Dowoon's electronic drum will be key in this album.
Additionally, in last week's '2020 SORIBADA BEST K-MUSIC AWARDS', GWSN and LOONA won New Wave New Artist Awards while GFRIEND took the main prize (bonsang) home.
NEW K.ID, the only TV channel that allows viewers to enjoy K-POP Idol-related content programming 24/7 and exclusive episodes curated from 10K+ videos, is available at CH 511 for free on LG Smart TVs and XUMO apps on all Internet-connected devices.
Death after unmasked arrest – Mexico Floyd
The official reason for the arrest revealed by the police is not known, but the video footage posted on social media at the time of the arrest suggests that the reason is "not wearing a mask."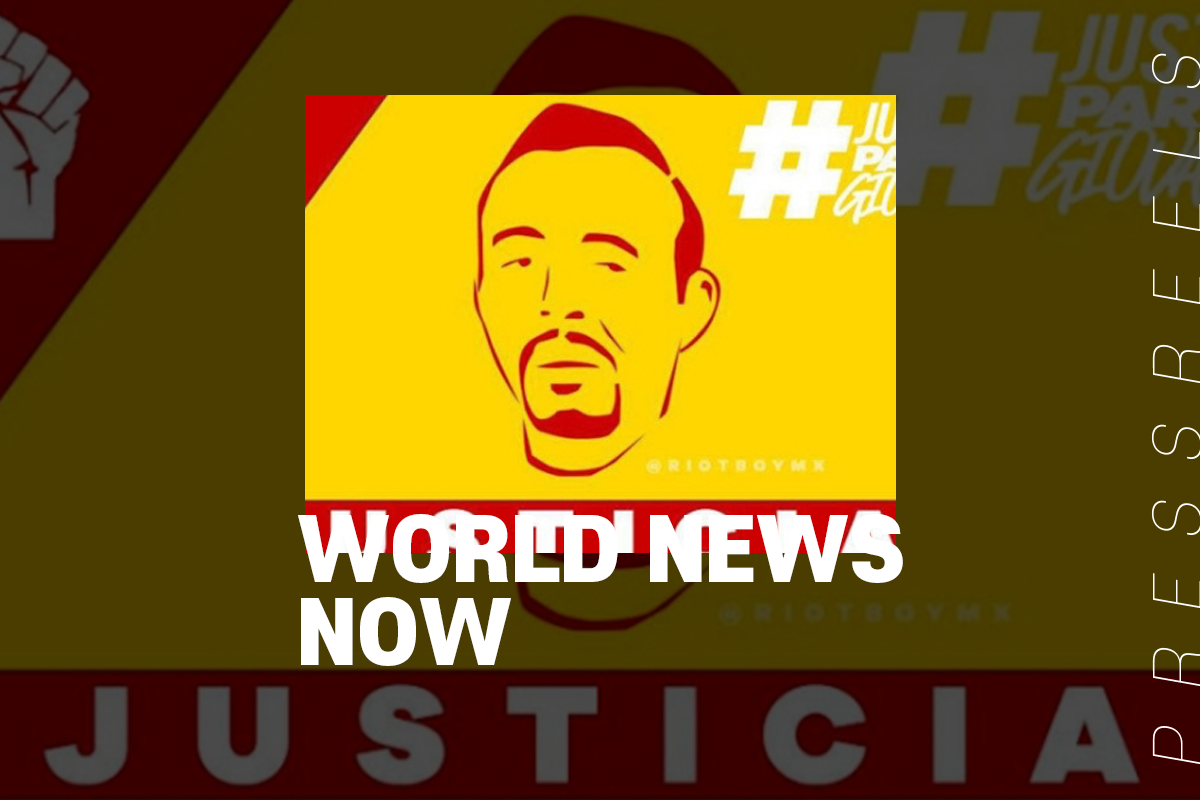 Amid a stir across the U.S. over the "George Floyd" incident that killed white police abuses, similar cases of abuse of public power have been revealed in Mexico, sparking public outrage.
The daily El Universal has been protesting against the incident since it was belatedly revealed that construction worker Giovanni Lopez died the next day after being arrested by police in Guadalajara, western Mexico, on April 4.
The official reason for the arrest revealed by the police is not known, but the video footage posted on social media at the time of the arrest suggests that the reason is "not wearing a mask."
Death of George Floyd
On May 25, 2020, George Floyd, a 46-year-old black man, died in Minneapolis, Minnesota, after Derek Chauvin, a white police officer, knelt on Floyd's neck for almost nine minutes while Floyd was handcuffed face down in the street