Only a few months ago, Hong Kong was among the top market in real estate. 
Now the bubble is slowly deflating and has become an outcry to the investors. In just two months, over August and September, buyers weren't queuing as much as they did before. Even bidders are running short for foreclosed properties. This is not the end of it all, next year, prices for these will go down even more to as much 10-15%.
Over the weekend, Hong Kong reached its worst sales of a home. Chinachem Group only sold 4 out of 144 units. Even with a rise of a 6.5% discount, there was still not enough buyers for residential properties. They also offered a more relaxed mortgage scheme and rules to the market. Buying in cash gives another 1.5% discount. Crescent Green sold 29 out of 67 on Friday. All this is because of the intensifying protests going around the city.
Hong Kong – People not in the mood to purchase?
According to Sammy Po, most of these investors aren't in the mood to buy these properties because of safety, traffic, and other concerns that have been dragging along for quite some time.
"The unpredictable social events have intensified in the past few days, affecting apartment visits for potential buyers. Buyers have turned more cautious," he added Chief Executive Lam Cheng Yuet commented that they have made a lax lending rule for first-time buyers so they could start to step up owning one of the most expensive properties to hold in the world. 
The easing of the mortgage may have encouraged some buyers to buy used homes.
This Sunday has been one of the worst ones between the protesters and the police. Petrol bombs where being tossed by the demonstrators, and police responded with teargas and blue-dyed liquid sprays. This clash paralyzed the city most of the days last week, and public transportation was affected.
Kenneth Yau, a senior sales director at Midland Shops, said that prices of shops in less prime locations would be one of the most affected. The rents will plummet. Buyers are asking for 40% from the original asking price. Although sellers were cutting down their costs, it was still hard for them to entice buyers.
Dennis Cheng, senior sales director at Ricacorp Properties, predicted that November will be the deepest plummet for them since they started in 1995.
During one of Hong Kong's worse tragedies, the SARS outbreak, shops got an average of 200 per month. Now, transactions were as low as 4 in November as compared to 24 in October and 82 before that.
On Friday, these protests disrupted not only the traffic but also the train services forcing schools and some businesses to close early. However, the government provided ferry services to residents for free. Residents who couldn't travel were willing to pay $100 just to be able to travel by small boats. The highway was again reopened on Saturday.
 Having a population of 7.4 million, this makes up to 2.5 million households, and 800,000 are rented by the government.
BLACKPINK With a Hat-Trick As They Once Again Retain The #1 Spot In NEW K.ID's Weekly Chart
NEW K.ID, the No.1 TV channel for all K-Pop entertainment and source (https://cutt.ly/NEWKID), announced its weekly chart for the 3rd week of August.
BLACKPINK retains its #1 spot in the NEW K.ID's weekly chart for three consecutive weeks as they tie with WINNER's previous record. BLACKPINK has announced a new single dropping on August 28th which will be a collaboration with American pop star, Selena Gomez. Selena Gomez also recently teased her collaboration with BLACKPINK on her Instagram post captioned, "SELPINK pulling up soon. 8/28".
Following their release of the single, BLACKPINK will be releasing their first debut album on October 2nd.
PENTAGON, SHINee, GWSN, and N.Flying all retained their spots in TOP5. The 6th place, WINNER, celebrated their 6th year debut anniversary. MINO posted a photo of WINNER on his Instagram, celebrating the time and unforgettable memories that they have spent together for the last 6 years.
Ranked at #9, SF9's Rowoon has been named as 'The North Face white label's F/W' model and its brand ambassador. With a height over 6'3'', Rowoon not only has a youthful personality but also has various talents as he can both sing and act in various entertainment fields. The North Face saw that Rowoon's versatility perfectly matched its brand image and decided to partner with Rowoon.
Coming in at #10, DAY6's sub-unit, Even of Day, is releasing a new album, 'The Book of Us: Gluon – Nothing can tear us apart' on August 31st. All 7 songs in the album are written and produced by the Even of Day members. Young K is expected to play guitar in place of Sungjin and Jae. JYP's representative commented, "Young K showed his expertise on the bass guitar and will continue to play more instruments." It was also mentioned that Wonpil's synthesizer and Dowoon's electronic drum will be key in this album.
Additionally, in last week's '2020 SORIBADA BEST K-MUSIC AWARDS', GWSN and LOONA won New Wave New Artist Awards while GFRIEND took the main prize (bonsang) home.
NEW K.ID, the only TV channel that allows viewers to enjoy K-POP Idol-related content programming 24/7 and exclusive episodes curated from 10K+ videos, is available at CH 511 for free on LG Smart TVs and XUMO apps on all Internet-connected devices.
Death after unmasked arrest – Mexico Floyd
The official reason for the arrest revealed by the police is not known, but the video footage posted on social media at the time of the arrest suggests that the reason is "not wearing a mask."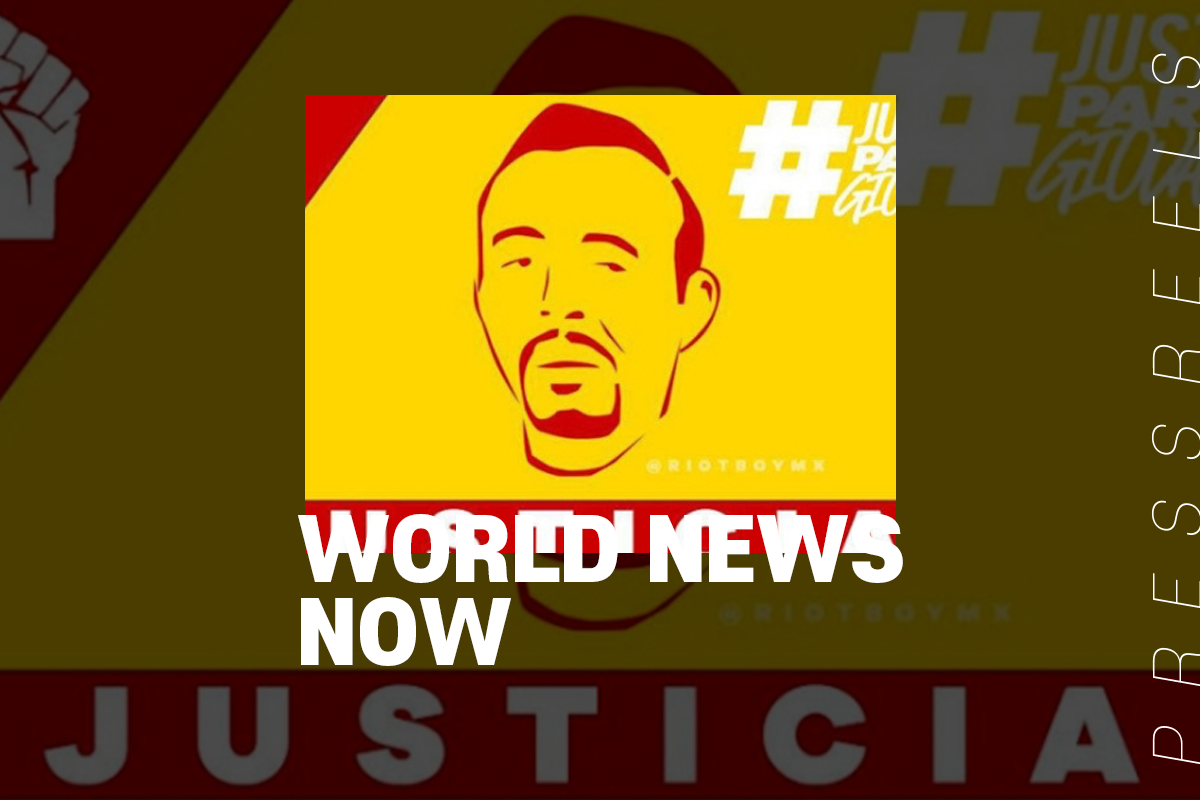 Amid a stir across the U.S. over the "George Floyd" incident that killed white police abuses, similar cases of abuse of public power have been revealed in Mexico, sparking public outrage.
The daily El Universal has been protesting against the incident since it was belatedly revealed that construction worker Giovanni Lopez died the next day after being arrested by police in Guadalajara, western Mexico, on April 4.
The official reason for the arrest revealed by the police is not known, but the video footage posted on social media at the time of the arrest suggests that the reason is "not wearing a mask."
Death of George Floyd
On May 25, 2020, George Floyd, a 46-year-old black man, died in Minneapolis, Minnesota, after Derek Chauvin, a white police officer, knelt on Floyd's neck for almost nine minutes while Floyd was handcuffed face down in the street