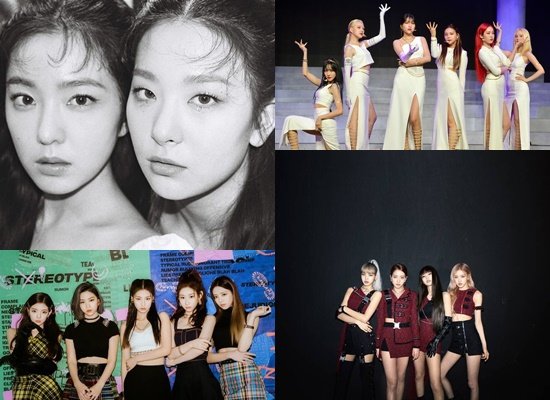 (PRESSREELS) As the heat wave begins in earnest, the K-pop girl group's SUMMER QUEEN competition begins. With a large number of girl groups making a comeback in the hot summer, attention is being paid to who will be in the new Summer Queen position.
◆ Red Velvet-Irene & Seulgi, a perfect presence as a unit, exudes strong charisma beyond freshness
Red Velvet-Irene & Seulgi jumped into the Summer Queen competition on July 6, releasing their first mini-album 'Monster.' In the meantime, Irene & Seulgi, the first unit of Red Velvet, which has released numerous summer hit songs, showing off its fresh and lively charms such as "Ice Cream Cake," "Red Flavor," "Power Up," and "Umpah Umpah," has drawn more attention as it has made a strong and charismatic appearance unlike its previous image.
Their first unit debut title track "Monster" is a song that combines conceptual lyrics with relaxed and charismatic vocals, and you can see Irene & Seulgi's unique charm.
Since its debut, "Monster" has also shown off its powerful unit power, ranking first in the weekly charts. They also proved their popularity by winning first place trophies in various music programs.
Thanks to the enthusiastic response, Irene & Seulgi will begin their follow-up activities with the track "Naughty," following "Monster." Irene & Seulgi, who opened music and special videos through various online music sites on the 20th, showed off its more mature charm with its sensuous performance.
Like this, Irene & Seulgi tried to change its image by showing off its rich and fresh atmosphere, breaking away from the cute and refreshing charm shown in Red Velvet. It is said that Irene & Seulgi's unexpected charm, which boldly broke away from the existing summer song formula and built their own color perfectly, succeeded in capturing the hearts of music fans.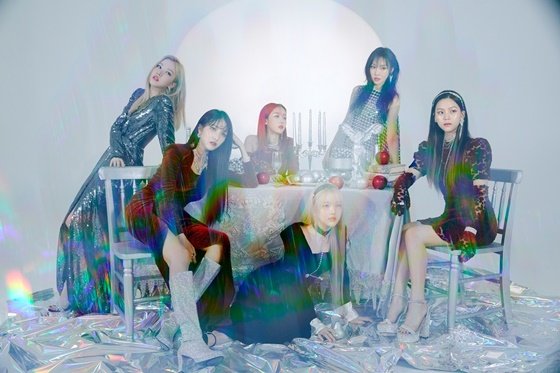 ◆ GFRIEND, from visual to musical style, transforms dramatically, make a comeback with 'Clean Witch'
GFRIEND made a comeback to the K-pop scene on July 13 with the release of its mini-album "回:Song of the Sirens." Through this album, GFRIEND has made a big splash by showing a 180-degree change in its image that it has shown in the past by transforming itself into a concept of "Clean Witch."
The title track is "Apple," featuring addictive melodies and the charming voices of the six members. In particular, the performance completed with the concept of seduction stands out. She expressed the witch's appearance through strong makeup and confident choreography that she had never seen before.
The music video is also filled with unique charms that have never been seen before. From the members' bold makeup and styling, the captivating performance harmonized and made them unable to take their eyes off. The addition of a huge garden, a temple, colorful lights and costumes drew criticism that it was an all-time concept.
In addition to the stage production that seems to have moved the music video shooting studio as it is, the stage styling and makeup that maximize the members' charms, as well as the confident yet elegant choreography, proved the confident charm of the performance queen.
Through the album, GFRIEND broke its all-time high with sales of more than 67,000 albums in the first week of its release, and the music video for "Apple" also showed off the potential of the K-pop girl group as it achieved its highest views.
◆ ITZY, 3 consecutive hits, 4 consecutive hits with summer comeback?
ITZY topped various charts with the title track "WANNABE" of its second mini-album "IT'z ME" released in March, setting an all-time comeback record. Music fans' attention and attention were focused on the amazing achievements following their debut songs "Dalla Dalla" and "ICY."
ITZY, previously known as the summer comeback, is currently preparing for a new album. ITZY is preparing for a summer comeback, and ITZY with fresh and lively charms will soon be available, according to an official from its agency JYP Entertainment.
Especially, ITZY is loved for its powerful and unique dance performance and its unique message. As he has already shown the potential of a rookie through his third consecutive hit streak, expectations are high on what he will show in his new album.
◆ BLACKPINK, "How You Like That" will be able to occupy the K-pop scene for a long time?
BLACKPINK is doing very well in the K-pop scene with its first full-length pre-released title track "How You Like That," released in June. It has already topped various music charts and is continuing its all-time box office craze with a record of winning 10 music shows.
Amid high-profile domestic and international events, BLACKPINK is scheduled to release its second pre-released song before the release of its first full-length album in September. Earlier, YG Entertainment, the agency, announced in a fan announcement that "BLACKPINK has completed recording all 10 new songs and completed the work on its first full-length album."
In particular, he said he would release his second song in a special form in July and August, including his pre-released title track in June, raising expectations. According to a YG official, he asked for his understanding by saying, "As promised, the new song will be released soon and it is difficult to tell you in advance about the special form."
After releasing its second pre-released single, BLACKPINK plans to release its first full-length album. YG explained, "As it is the first full-length album we have prepared for a long time, we want to provide opportunities to visit our fans more often than ever with more content and stages by releasing them in three stages," and predicted BLACKPINK's active activities, raising fans' expectations more than ever.